A Balancing Act? Heloise Nangle On Work/Life Balance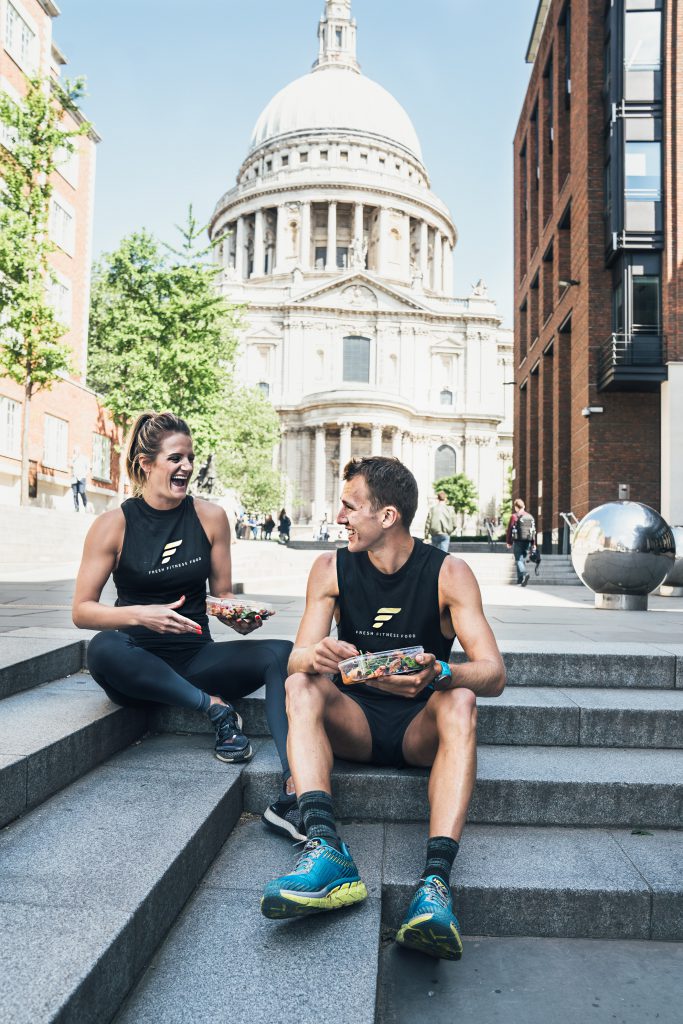 Core Collective's COO, Heloise Nangle, sat down with us at FFF and talked us through how she manages to juggle running a high end boutique gym, be a Lululemon ambassador, train for a marathon, holiday several times a year and also part of the winning women's team at this years Turf Games (we can't put it all down to be being fuelled by FFF – but I'm sure this helps).
So Heloise, you lead quite an active lifestyle, have you always been into fitness?
Sport has always been an integral part of my life, peaking with representing the UK in Pentathlon and eventing horses – spending several years travelling Europe and competing on the eventing circuit, which was an amazing but very challenging experience, and one that really shaped who I am today. I moved into finance due to injury. It wasn't until Jason asked me to assist in starting Core Collective and head up the operations side of things that I realised how much I missed being a part of the fitness industry, albeit in a totally different way.
Why do you think the Core Collective concept works so well?
Honest, effective, flexible, it's fitness evolved – this is our tagline and its true. I genuinely believe we offer workouts that are truly effective, the key component to a boutique gym. Beyond that, our brand ethos is exceptionally strong, we steer clear of cookie cutter concepts and we constantly strive to improve.
If you could describe your typical week in 3 words what would it be?
Ice lollies, Tenzing, iphone
You're juggling quite a lot with a demanding job, training and teaching, what advice would you give to someone to help maintain a work/life balance?
I'm still learning when it comes to this. Im either a workaholic or I'm on holiday… I struggle to find the happy medium. I often even feel guilty if I leave work early or finish at a normal time – it is a totally irrational thing and something I have to learn to accept isn't a true reflection of what is the actual case. I like to go away every 3 months or so and then work for the majority in between. I think its just how I'm programmed, but it is something that I am working on because it means i can get very tired at times and trust me (speak to my colleagues lol), I am not that nice to be around when I'm in a bad mood! Work in progress!
What have you learnt from your time at Core Collective?
That I am exceptionally lucky: I do a job that I absolutely adore and every day I am excited to go to work, but also setting up a business in the fitness industry has been a real journey of self discovery. Managing a team of people was not something that came naturally initially, right through to developing our fitness concepts, teaching classes and the management of our expansion to two additional sites this year. I had never done anything like this before and almost every day I get to learn something new. This is all part of what keeps life interesting.
And finally, we've seen Core Collective grow and expand since its opening, what exciting plans do Core Collective have coming up this year?
Two new sites!!! Knightsbridge and St John's Wood. I am beyond excited for this! As a gym we never wanted to launch our initial site and then quickly open more. This has been a project 2 years in the making. It was important that we really knew what our brand identity was first and foremost, whilst also ensuring that all the systems are in place to then be scaled up. Otherwise you open yourself up to a world of potential problems! We are now ready, and with some really great trainers on board and a clear idea of the direction we are going, 2018 is going to to be a year to remember.
We also asked Heloise a few quick fire questions…
What is your favourite type or training?
+ Calisthenics
3 items you couldn't live without?
+ My phone (my mum is rolling her eyes at this point – it's essential for work!)
+ Jo Nesbo novels – I have always been a book worm and read every day – fiction mainly
+ Tenzing
Favourite dish from the FFF menu?
Turkey Bolognese hands down.
Relaxing beach or activity packed holiday?
Glastonbury – I really love a festival. For the beach I'd head to South Africa, it's my home away from home and I go back there as often as I can. It's not that relaxing though as there is always so many activities to be doing, whether catching up with friends, another booze cruise or a further attempt at surfing. Simply the best.
Who are 3 people who inspire you?
+ My Core Collective Team – it is a privilege to work with them each day.
+ My parents – my Dad works harder than anyone I know, even at the age of 64. He has always put my mother, brother and I before himself and has made anything I have ever wanted to do possible, from providing me with the best education, to instilling in me such a strong work ethic. My parents provide unwavering support, even when my actions have left a little to be desired (alcohol can really lead you astray haha) and have always let me choose my own path. I hope to one day be able to do the same for my own family.
+ The CC Clients – they are why I do what I do and without them there would be no Core Collective.
If you'd like to try out a class with Heloise head over to www.Core-Collective.co.uk