Button and Wild Mushroom Gnocchi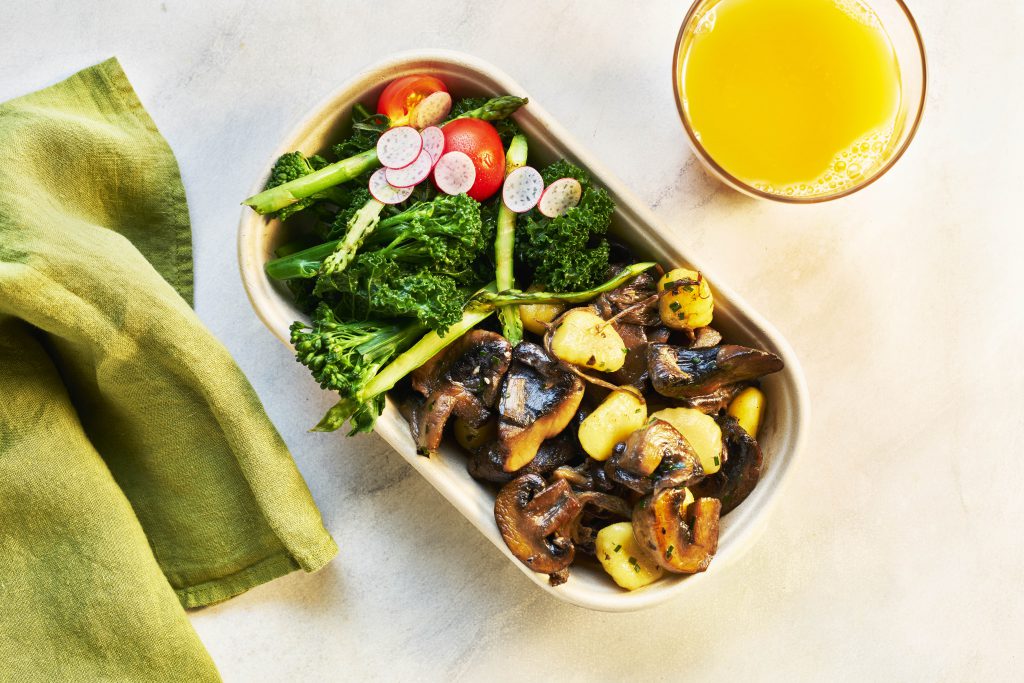 Gnocchi is a dish that'll never date. It's comfort food, and an exercise fuel. It's a delectable dinner, and a warming lunch. It's a feature that can be spiced, sauced or just served simple. And it's also one of our favourites!
Meet our mushroom gnocchi, a favourite for the FFF veggies, and a classic when it comes to one we choose to whip up ourselves.
INGREDIENTS (serves 4)
500 g button mushrooms (cut in half)
250 g mixed wild mushrooms (broken down into pieces)
50 g dried mushrooms
1 small white onion (finely diced)
2 cloves of garlic
500 g gluten-free gnocchi
50 g blanched almonds
100 ml almond milk
2 tbsp sliced chives
METHOD
Boil a kettle of water and pour over the dried mushrooms. Cover with cling film and leave to
soak for around 30 minutes.
Pour boiling water over the almonds and also leave to soak.
Place a pan on the heat, add 1 tsp of oil.
Place the onions into the pan and begin to fry for 4-5 minutes, making sure they do not
colour.
Add the garlic and cook for a further 2-3 minutes.
Add the button mushrooms and cook for 5-10 minutes.
Drain the wild mushrooms, roughly chop and add to the button mushrooms.
Add the mushroom stock (the water left over from the wild mushrooms).
Cook the mushroom water down until it has almost evaporated.
Place the almonds into the blender, pour the soaking water away, add the almond milk to
the blender and blend until a smooth sauce is created.
Add the sauce to the mushrooms.
Place a large pot of salted water onto the heat, bring to the boil.
When the water is boiling add the gnocchi, remove the gnocchi when it raises to the surface,
drain and add into the button mushroom pan.
Mix the gnocchi through the sauce.
Place a small pan onto the heat, add 1 tsp of oil.
Add the fresh wild mushrooms, stirring to cook through fully.
When the mushrooms begin to release their water, add the chopped chives and set aside.
Serve by plating up the gnocchi and button mushrooms at the bottom and garnish with the wild
mushrooms and chives.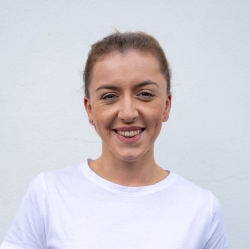 Latest posts by Georgia Chilton
(see all)