Carrot and Parsnip Rosti Recipe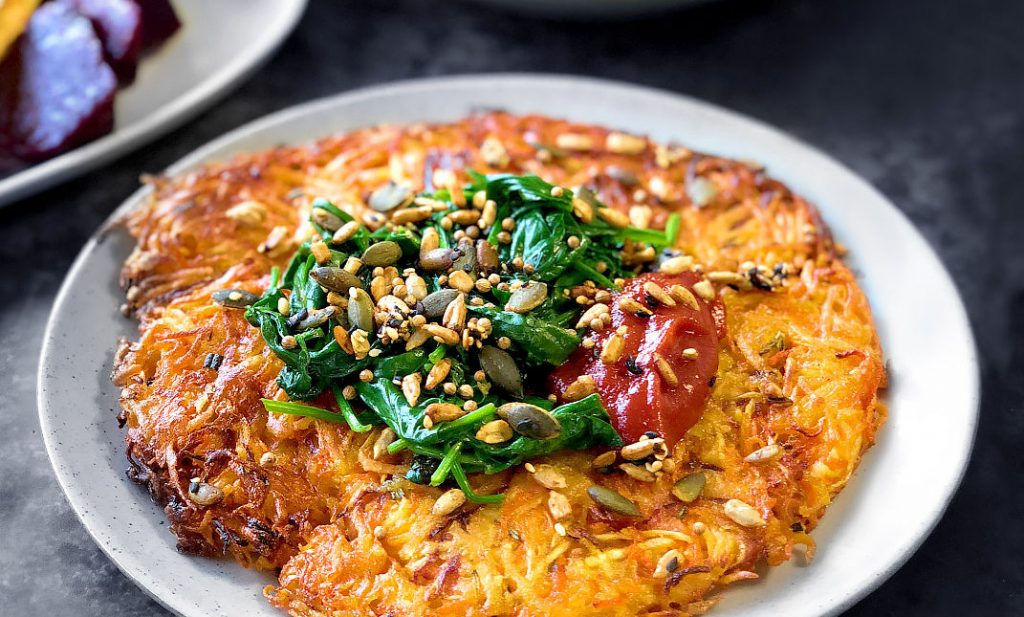 Breakfast, lunch, dinner or side serving this recipe is a winner for helping you to hit your veggie quota for the day!
Serves 1 person
Ingredients
40g white potato, peeled and roughly grated
40g parsnips, peeled and roughly grated
40g carrot peeled and roughly grated
1 white onion thinly sliced
1 tsp chopped thyme
1 tsp wholegrain mustard
2 tbsp flour (of your choice, although we recommend unflavoured)
1 tsp salt
Method
Mix all the ingredients together in a bowl, cover and leave for 10-15 minutes or until the water comes out of the vegetables and the mix becomes stickier.

Place a medium-sized frying pan onto the heat and add 1 tsp of oil.

Place the mix in the pan and spread out to fill the pan.
Cook on one side for 5 minutes or until the rosti begins to colour.
Carefully flip over and cook on the other side for a further 5 minutes.
Serve and enjoy!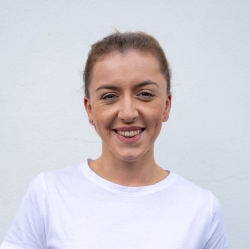 Latest posts by Georgia Chilton
(see all)