CHOCOLATE AVOCADO MOUSSE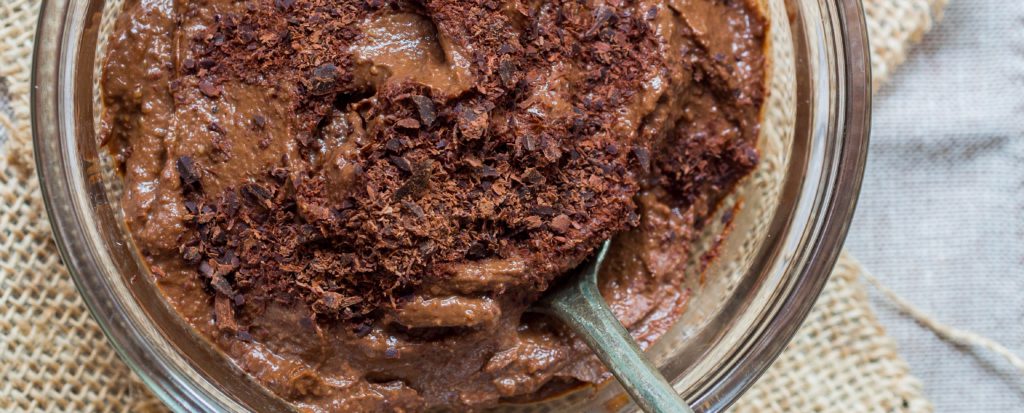 We take your creamy too naughty for an everyday treat dessert, and give you our super-foods packed just as creamy Chocolate avocado mousse. This ones more than acceptable to enjoy each and every day!
Recipe is super simple. Take all the ingredients and blend in a high powered blender until smooth. Some of the cacoa nibs will stay in there but we think they add a nice crunch! We recommend garnishing with a few sweet raspberries.