Education Over Short Term Goals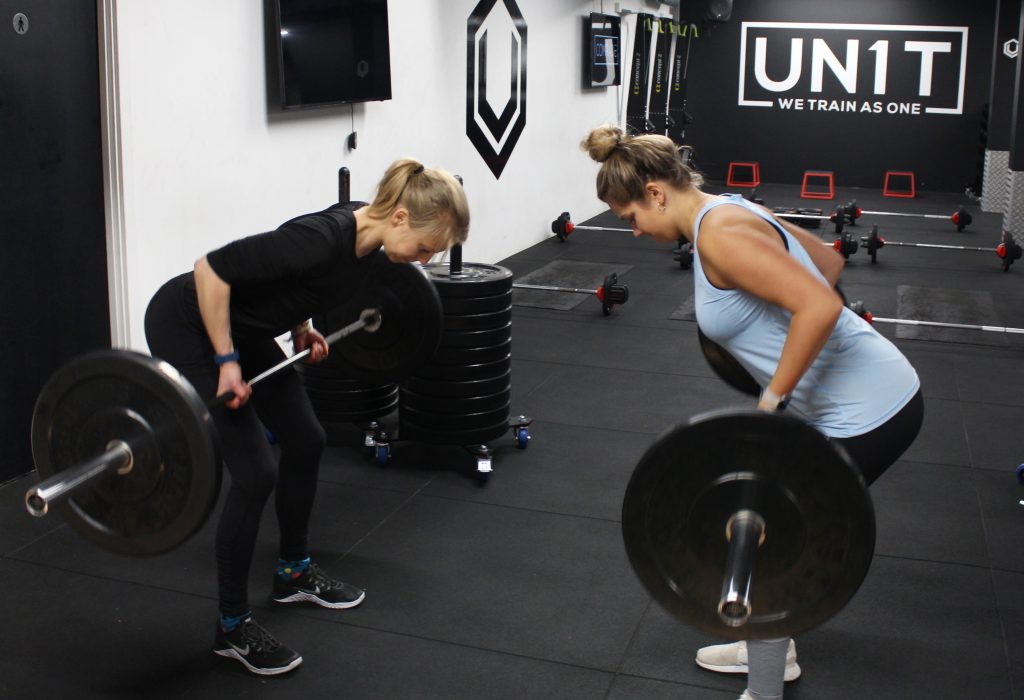 If you haven't already seen over on our Instagram our new Digital Marketing Executive, Abbie, is undergoing an 8-week transformation with Fresh Fitness Food and PT Freddie Ray, supported by some tough training at Un1t London.
This transformation is not a typical lose XX weight as possible or to lift XX weights – it's to show the importance of education and being fuelled correctly to achieve your goals, whatever they may be – as of course everyone's goal is different.

Read below for an overview exploring what to expect in the coming weeks from Abbie herself…
I have previously followed plans, gone to the gym, meal prepped and don't get me wrong I got results; however they never really stuck and I'd often be left feeling weak, hungry and deprived meaning I developed 'on plan/off plan' mindset. The result here was yoyo dieting! With the help of FFF & Fred I'm hoping to break that cycle to reach my goal of becoming happy and healthy, with a shape and mindset I can maintain for the long term.
Having just returned from 4 months of travelling around Asia I have fallen out of the habit of training and eating a balanced diet. For the next 8 weeks I will be receiving Monday-Friday food deliveries from FFF, alongside training with Fred twice a week and visiting Un1t two or three times a week. I will be tracking my progress with photos, measurements and via my Fitbit blaze.

Nutrition
The menu clients receive from FFF is different daily so I won't be eating your typical chicken, broccoli and rice day in day out. This will ensure that I won't feel deprived. With FFF I have macros tailored to my personal activity level calculated by our in house nutrition team. The calories the team have suggested sit a lot higher than I've allowed myself in the past, but thanks to insight from both Fred and the FFF team I understand this is what my body needs to achieve the best results.
We asked Georgia, one of our in-house nutritionists about the effects of crash dieting…
'Short-term crash dieting damages your metabolism, causing it to slow down, making it more difficult to keep weight off. In addition, cutting calories too quickly, will often lead to a reduction is muscle mass, further affecting your metabolism. Muscle mass can influence your metabolic rate as muscle cells require more energy to maintain than fat cells. Therefore, it's important that a weight loss plan factors in an adequate amount of protein to facilitate muscle growth and repair.
Crash diets also tend to encourage an unhealthy relationship with your body, as well as disordered eating behaviour and can make you obsessed with the number on the scales, rather than the bigger picture. Ultimately methods of this kind lead to inconsistent results.
At FFF we promote controlled, sustainable weight loss. Our plans facilitate positive lifestyle changes, rather than simply offering a temporary fix. We take each and every one of our client's needs into account to ensure they reach their goals.'

Training
My sessions with Fred will be heavily focused on technique to build my confidence with training outside of the studio. I have previously struggled with mobility and a sore back from so much time sat at a desk so will be working on my problem areas, as well as doing some mobility work outside of sessions to ensure I can continue to improve and get stronger. I will be using a Fitbit blaze to delve a little deeper into my training and ensure that I am working to an optimal level (it also motivates me to move a bit more away from my desk throughout the day!)
A word from Fred…
"Programming for Abbie has been great fun. Not only is she a joy to be around, but she is willing to learn more and is already beginning to build the healthy habits into her daily routine needed to establish a positive change that is sustainable and not just focused on a short term fix…
Most sessions will start with learning a new skill, improving her mobility and technique, or building her confidence on a big lift. Thereafter we will move onto accessory movements, then finish with a bit of a lung tickler to work on her engine.
Once we are both confident with her lifting technique we will slowly begin to build the numbers up getting her stronger, moving better and get her feeling comfortable with pushing her limits. 'Get comfortable with being uncomfortable'… one of my favourite phrases. In order to progress you have to accept that certain changes have to be made, and you have to be willing to put the work in. If it was easy, everyone would be fit and strong. Bring on the next few months!"
I'm really excited to see how having a bespoke plan tailored to my lifestyle, eating requirements, and training preference can help me achieve the results I desire effectively.
We will be sharing content along the way through @freshfitnessfood, @lifeinlycra_ and @fred_fit_.
Watch this space!