FFF BEEF JERKY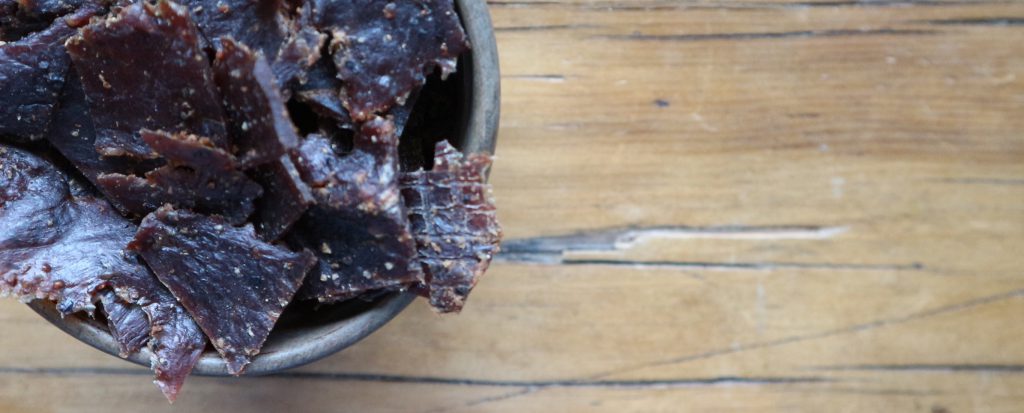 If you're after a high-protein, low calorie snack, beef jerky is the one for you.
Beef jerky is lean meat that has been trimmed of fat, chopped up and dried. It is rich in high quality, complete protein. It's the perfect low carb snack which will not raise your blood sugar levels.
Not only is it a tasty, savoury addition to your diet, it is an excellent source of several important vitamins and minerals including iron, phosphorus, zinc and vitamin B12.
Iron is a vital nutrient as it is a component of haemoglobin, which is the substance in red blood cells that carries oxygen around your body. Without it, you will quickly feel tired and fatigued.
Zinc is needed for optimal physical performance, namely because it plays a role in hormone production. It is also needed for immune function, blood clotting and wound healing.
Be sure to choose good quality beef jerky (like ours) and avoid those with nasty artificial preservatives.
It is a flavoursome snack which is both nutritious and convenient. Give it a go!