FFF Courgette Bread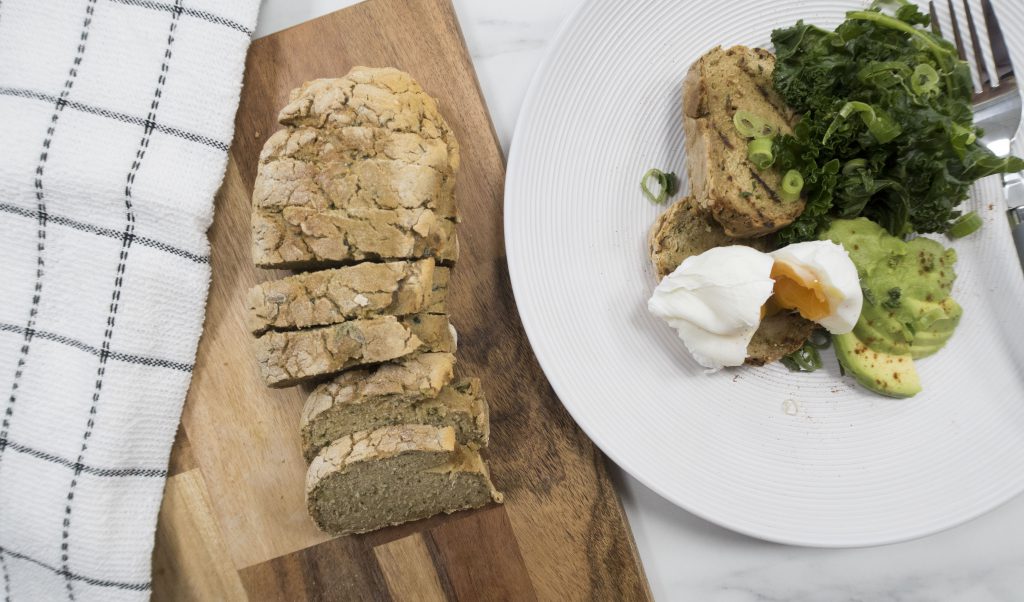 Ingredients
+ 200g plain white gluten free flour, plus extra for dusting
+ 100g buckwheat flour
+ 1tsp gluten free baking powder
+ 3/4tsp bicarbonate of soda
+ 1tsp dried thyme, plus extra for sprinkling
+ 2 courgettes, grated
+ 175ml plant milk, such as soya, almond or oat

Instructions
+ Preheat the oven to 200˚C/gas mark 6.
+ Mix the dry ingredients in a large bowl with 1/2 teaspoon salt and set aside.
+ Squeeze the grated courgette to remove any excess liquid and season with a little pepper.
+ Add the courgette mix to the dry ingredients and stir well.
+ Make a well in the centre and pour in the plant milk.
+ Gently fold in the milk using a spatula, ensuring not to overwork the mixture.
+ Dust a little of the gf flour over a work surface and the baking tray. Turn the mixture out onto the surface and shape into a rough oval, about 30cm in diameter.
+ Transfer the dough to the baking tray, score the top with a sharp, floured knife and sprinkle over a little more salt, thyme and extra seeds.
+ Lightly dust the loaf with flour and bake for 30 minutes or until it sounds hollow when you tap the bottom.
+ Let it cool on a wire rack for a few minutes before slicing or tearing.
+ Serve warm and generously spread with a topping of your choice – our favourites are hummus or avocado!
Enjoy!