FFF PROTEIN HOBNOBS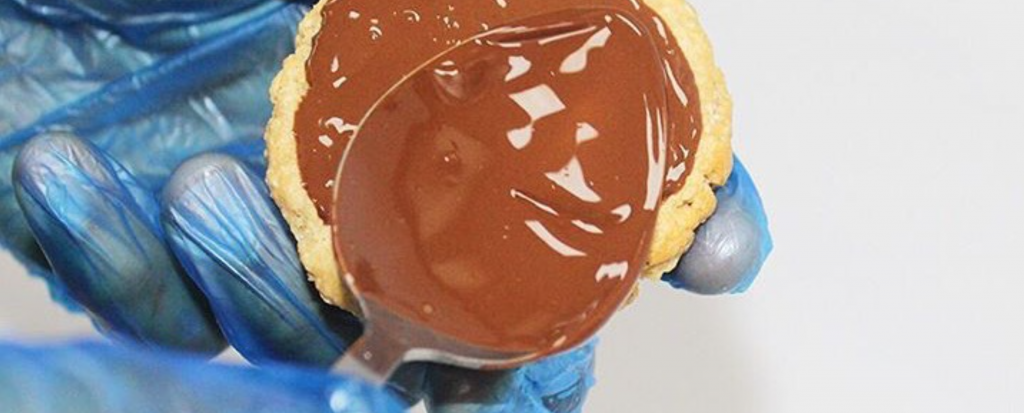 We've been quizzed and questioned on what it is that makes these 'buff biscuits' bake so good, so we finally thought it fair to share, and with that the recipe so you too can create your own condiment to the cuppa.
Each 'biccy' packed with power making them the ultimate 'any time'a day' snack, and the benefits of tucking in are endless. We've paired oats (low GI) with pure maple syrup (high GI) resulting in our Protein Hobnobs holding a moderate GI level. This beats the possibility of a sugar spike, and instead keeps you both energised and satisfied longer. By substituting the sweetness with a vanilla protein powder, we've left out the sugary bad bits and instead added extra power in the form of whey isolate. This makes them the perfect pre or post workout snack!
So who's ready to give em a go?
Ingredients (6 biscuits)
90g Oats
48g Almond Flour
60g Almond Butter
90g Maple Syrup
12g Salt
60g Vanilla Whey Protein
60g Dark Chocolate Drops




Method
Preheat oven to 180 degrees.
Mix together all the ingredients minus the dark chocolate to form the cookie dough.
Divide into 6 balls, before moulding and squashing into circles ready to bake.
Once slightly golden (we suggest around 12 minutes later) remove from the oven and leave to cool.
Melt the dark chocolate drops.
Once biscuits are cool spread a thin layer of chocolate on top, before placing in the fridge or freezer to set.
ENJOY!