Fig And Apricot Salad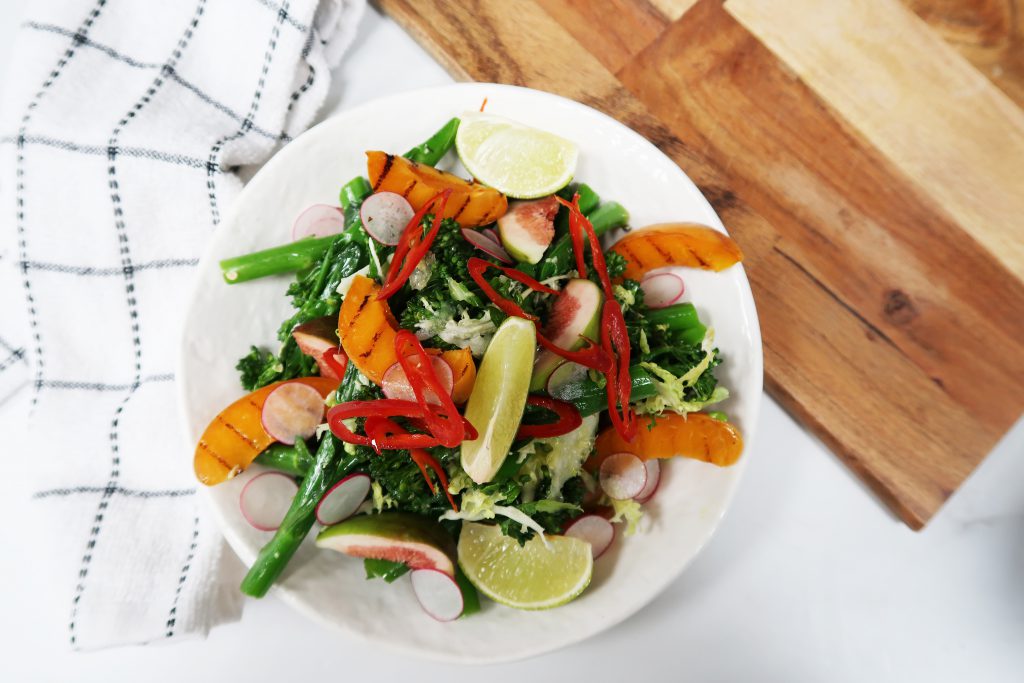 Serves 4
Ingredients
+ 2 Apricots
+ 2 Figs
+ 500g Tenderstem broccoli
+ ¼ Chinese cabbage
+ ½ Red chilli
+ 5 Breakfast radishes
+ 2 Fresh limes
+ 10ml Olive oil
Method
1. Place a griddle pan over a high heat.
2. Place another pan on to the heat. Fill with water and bring to the boil.
3. Cut peaches into 1/8's and place on the griddle pan. Cook for 2-3 minutes on each side, remove and chill.
4. Cut the ends off the broccoli and when the water is boiling, place the broccoli into the water.
5. Cook the broccoli for 5-6 minutes then remove and refresh in cold water.
6. Thinly slice the radish and Chinese cabbage.
7. Slice the figs into 1/8's.
8. Mix all the ingredients together then dress with lime juice and a little olive oil.
9. Enjoy!