Healthy Homemade Granola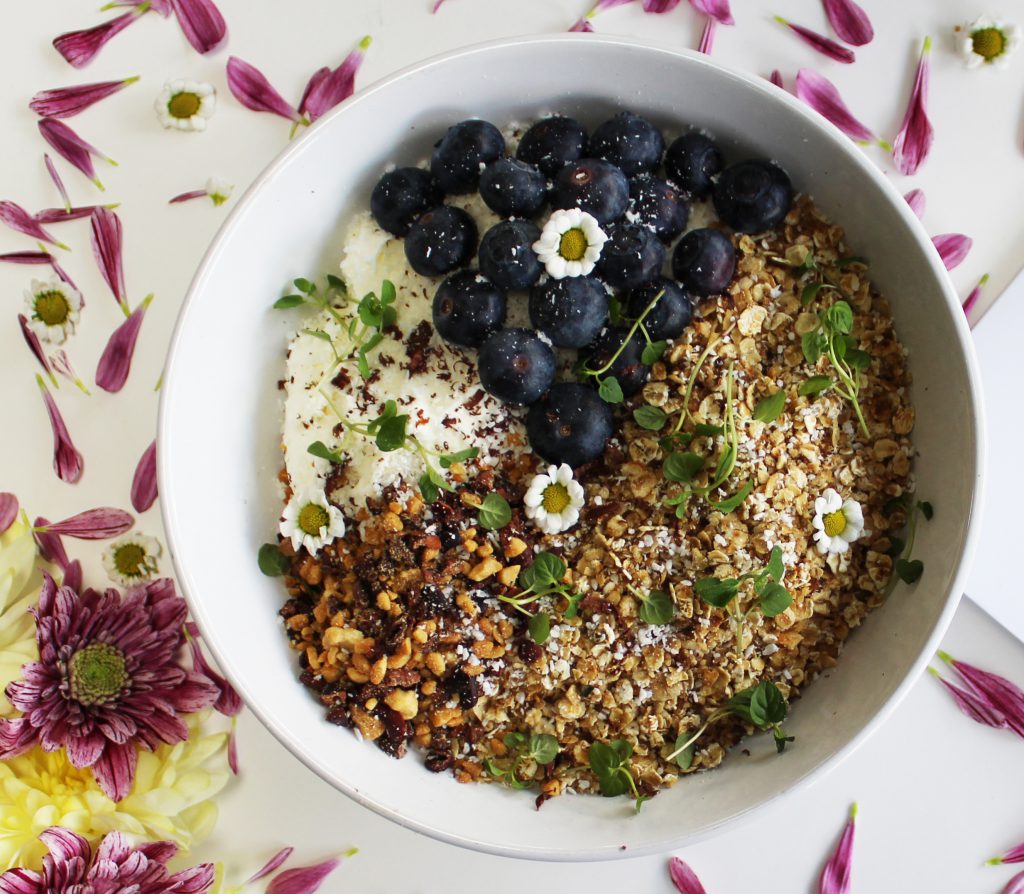 Our foolproof, and a little bit fancy house-made granola, served with natural yoghurt, fresh berries and toppings of your choice!
Ingredients
+ 50g Buckwheat Groats
+ 100g Oats
+ 20g Maple Syrup
+ 5ml Olive Oil
+ 1/2 tsp Ground Ginger
Method
1. Preheat the oven to 170c.
2. Place all ingredients into a bowl and thoroughly mix together.
3. Line a baking tray with some grease proof paper, pour the granola mix onto the tray and pop in the oven for 10 minutes.
4. Once 10 minutes is up, remove the tray and mix around the granola to break up any large clumps.
5. Place back into the oven for a further 10 minutes.
6. Leave to cool.
Place into a bowl with toppings of your choice! Some of our favourites are blueberries, natural yogurt, cacao nibs and almond butter.