Hitting The Halfway Mark: Being Fuelled Correctly!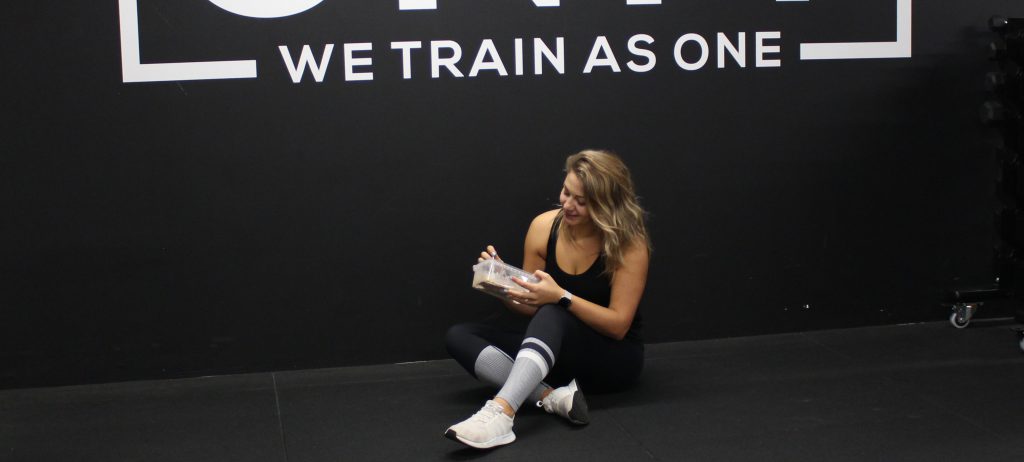 It's now been just over 4 weeks since Abbie started her Transformation with Fresh Fitness Food. She has been having 2 sessions a week with Freddie Ray and also attending 2-3 classes at UN1T, all while being fuelled by delicious meals from FFF Monday-Friday. Here's what she has to say about her experience so far:
"The last four weeks have been great. I already feel stronger, I have heaps more energy and I don't feel deprived at all. Previously when I've been watching what I ate or tracking my macros I've often been really hungry, eating plain foods and getting fed up really quickly. This also meant that when the weekend came around I would be overeating and feeling horrendous, sluggish, resulting in me feeling tired and unmotivated come Monday morning. With my meals from FFF there is so much variety and every day I look forward to seeing what I have on the menu. My personal favourites are the Turmeric coconut yoghurt overnight oats, 5-spice baked chicken and the Jamaican ginger cake!
I have had quite a few social events at weekends including weddings, birthdays etc but because I haven't felt deprived from certain food groups I feel like I haven't overeaten or binged on these weekends and therefore have a better understanding of portion control overall. Also, as I've not had to shop or meal prep on a weekend or after work, I've been able to fit in extra workouts. The ready prepped meals have been a lifesaver after my evening PT sessions or when I've got back from work late (which is where I would usually want to eat the contents of my fridge!).
I'm still feeling super motivated; my focus is on strength and form which has resulted in me feeling empowered after my workouts and really enjoying each session. From being fuelled correctly from FFF I've been able to push myself harder, run for longer and lift heavier. I've really loved the last four weeks and can't wait to see what my body is capable of in the remaining weeks. Bring on the final four!"
Now we've hit the halfway mark in the words of Abbie's PT Fred the training will be 'stepping up a notch' in the remaining few weeks. Fred will also be catching up with our nutrition team to discuss any changes to her diet for the remainder of her transformation. We'll be documenting the changes and how Abbie is getting on over on our Instagram @freshfitnessfood!

Stay tuned!