An Interview with Dan Roberts…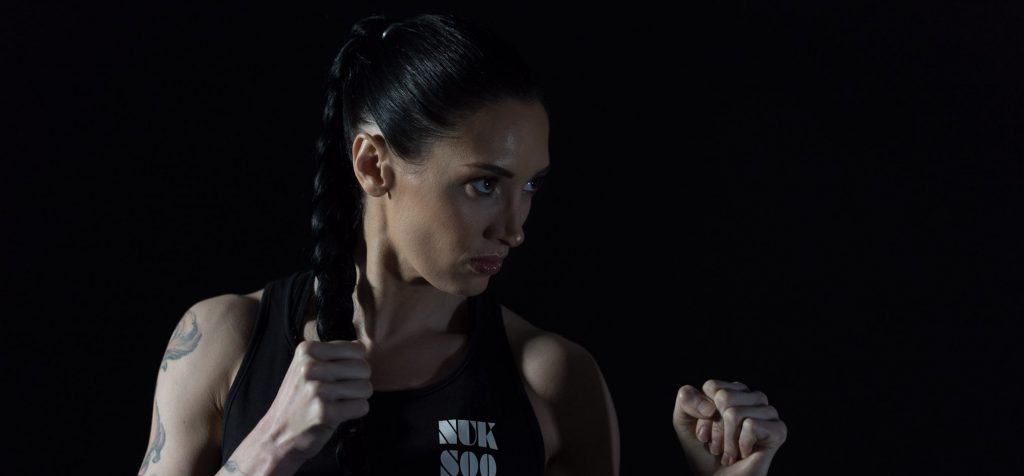 Fresh Fitness Food has partnered with NUK SOO™ a mind & body transformation program designed by Dan Roberts, a celebrity, world-class personal trainer and body transformation specialist. Fresh Fitness Food trials different fitness programs to discover different forms of exercise and loves the different approach Dan has and the connection between mind and body that NUK SOO™NUK SOOTM provides. Dan Roberts and his clients will be using Fresh Fitness Food to support the NUK SOO™, which means 'Warrior' a transformation program through good nutrition, improved eating habits and specialised NUK SOO™ FFF nutrition package (get in touch for more information).
"Our company is born out of a passion for helping people live more athletic lives, become body confident and feel amazing. By training intelligently, mindfully and playfully, along with our kind approach to nutrition and stress, you will get incredible results that will stay with you forever."
Dan Roberts, BSc. Dip Phil, CSCS
Similarly to FFF, NUK SOO™ can be used in various ways, be it to get fitter, leaner or stronger both mentally and physically. Recently, Hannah our nutritionist interviewed Dan to find out some more…
What is NUK SOO™?
NUK SOO™ is an online 90-day body transformation program. It's using my gym-free training system that will burn fat and sculpt the body all whilst getting you fit, strong and athletic. You will also learn a wide range of kick-ass Martial arts moves as its very much inspired by the work I do with actors and actresses when I physically prepare them for action films.
Why is NUK SOO™ good for fat burning?
It helps fat loss in 3 ways. Firstly there is a lot of nutritional coaching, secondary the exercises, reps, sets and intensity of each day has been carefully configured to maximise calorie burn. Finally, there is accountability woven into the workout so it never feels you are not doing this 90-day challenge alone. Even on day one you do a fitness test and share results to us before progressing.
Where did NUK SOO™ come from?
It was inspired by my passion and interest in martial arts. Several years ago, I took a year off to train and study full-time in Thailand as a Thai kickboxer to become a competitive combat athlete. The experience changed my body and mindset forever and I wanted to share this experience only with my 1-2-1 clients but with everyone that I could so I developed an accessible online workout.
NUK SOO™ is actually Thai slang for warrior – it was important to get this aspect of the workout at the forefront as it's what makes it very different from the other commercial workouts out there. Don't get me wrong, users will lose weight, and transform how their body looks, but NUK SOO™ purposely goes deep into the metaphysical side of martial arts, self-development and mindset to help users make a real, lasting and profound change to their body and their relationship with exercise, food and themselves.
How does NUK SOO™ help to create a warrior mentality?
To be a warrior you need mental as well as physical strength. Warriors are also calm under pressure, resilient, determined, focused and aware –NUK SOO™ will help you achieve all this. Aside from the ever-changing daily workouts, every 7 days there is a new and detailed mental lesson that shares practical and philosophical lifestyle tools and tactics.
What's your biggest fat loss myth?
That it's always 80% diet. If you are over-eating horrendously then yes there is some truth to this, but most of us are not. For the vast majority of our fat-loss and body transformation clients, we add calories and just do little strategic tweaks here and there. It's through improving daily activity and through an intelligent, intensive and proper exercise regime that the big changes happen.
What's your top exercise for fat loss?
I'm a big fan of weights as that burns fat and turns your body into a more efficient fat burning machine as opposed to just doing cardio. To maximise fat loss you should always focus on big muscles and multi-joint movement patterns. A fave of mine is the landline squat press as it works the entire body, it's hard to have bad form and it builds a functionally strong and powerful body while burning off serious calories.
Normally a month of training with Dan is £1000 – the NUK SOO™ program is £120. For 10% off, use FFFNUKSOO10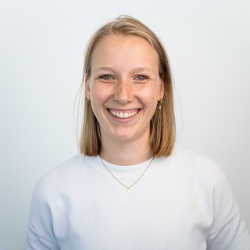 Latest posts by Lisa Scheepers
(see all)