JAMAICAN GINGER CAKE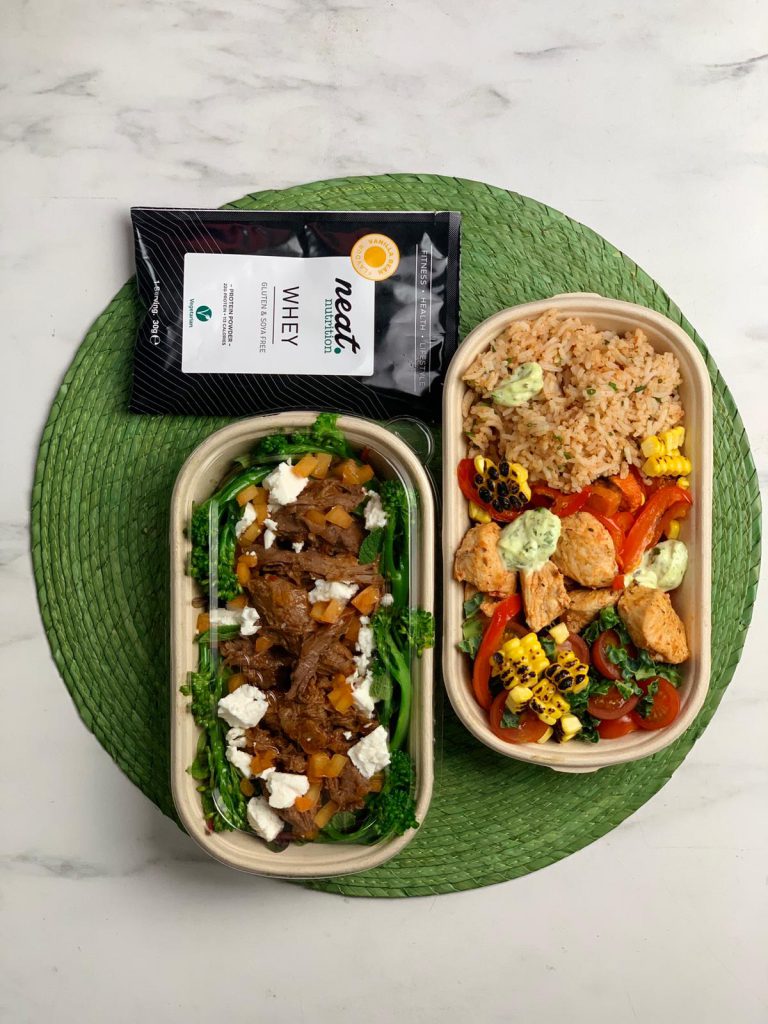 JAMAICAN GINGER CAKE
We're sticking to the carnival spirit, introducing to you a brand new addition to our sweet snack menu, our Jamaican Ginger Cake.
150g gluten free flour
1 tsp bicarbonate of soda
1 tsp ground ginger
1 tsp ground cinnamon
1 tsp ground mixed spice
15g olive oil
30g honey
15g black treacle
15g stem ginger
2x eggs
50ml oat milk
45g vanilla whey protein
Cream together the honey and treacle.
Whisk in ground ginger, cinnamon and mixed spice.
Add egg and oil, then whisk.
Sift in flour, bicarbonate of soda and fold gently into the mix.
Add diced stem ginger and mix.
Add oat milk to required consistency.
Finish by adding protein and continuing to stir until a smooth consistency is reached.
Place in tray and bake for 25 mins at 150c.
Remove from the oven once a skewer comes out clean.