KICK THE EASTER CRAVINGS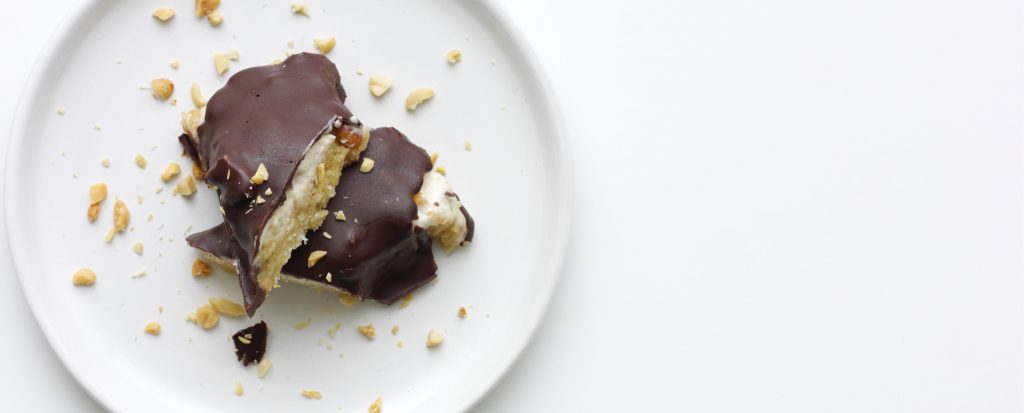 We all know hard it is to get yourself back on track after a period of over-indulgence; and just as we've managed to haul ourselves back on track after the festive season, we are surrounded with the temptation of sugary treats once again.
First things first, Easter is a holiday, and though it's great to stay on track during this time, a little indulgence is never a bad thing. It's said that there are three types of health: body, mind, and social; and sometimes, we need to prioritise the latter two.
But just so that we don't fall completely out of sync, here are our top tips to curb the sugar cravings and rebalance your body after too many chocolate eggs!
Eat Regularly
It's not uncommon for our routine to go out of the window when a holiday comes along, but by planning ahead, we are able to ensure that we are consuming three regular meals a day, preventing the afternoon energy slump and the inevitable searching of calories elsewhere. By filling your plate with fibrous vegetables and lean sources of protein, you will make sure you're keeping yourself satiated throughout until the next meal comes around.
Get enough sleep
Lack of sleep can stimulate our hunger hormone Ghrelin, which increases our appetite. By making sure we get our recommended 7 hours of sleep, we can keep this under control. Not only that, but getting enough shut eye can also increase our serotonin levels – the 'happy hormone' – which reduces our cravings for the sweet stuff!
Give a little
Try to relax, and don't be too restrictive. Depriving yourself of a treat here and there, can lead you to crave exactly the things you are trying to avoid.
Quality over quantity
Go for quality over quantity in terms of treats, for example choosing dark chocolate, a powerful antioxidant, over sugar heavy milk chocolate eggs, will give you far more bang for your buck.
Re-balance
Don't skip meals
First and foremost, the best way to rebalance the body, is not by diving into calorie deficit, and skipping meals regularly. In fact, we need to refuel our bodies with the essential nutrients which we have replaced with sugary treats over the past 4 days! Begin with a protein packed breakfast, and a portion of complex carbohydrates to rebalance your blood sugar levels and get yourself back on track from the get go.
Exercise
From a little to a lot, increasing physical activity can be a great way to rebalance your body, not only getting back on shape, but stimulating the release of endorphins to increase your energy levels and encourage a positive state of mind.