MEN'S HEALTH + FRESH FITNESS FOOD = BEACH BODY READY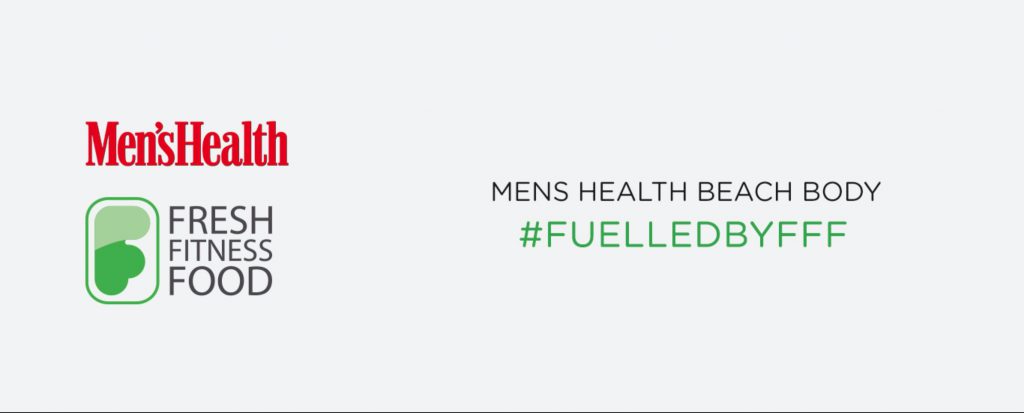 MEN'S HEALTH + FRESH FITNESS FOOD = BEACH BODY READY
When we first sat down with Matt we knew we had our work cut out for us! Matt was in serious need of a convenient, science-backed solution in order to fuel his gruelling training regime. Fresh Fitness Food was that solution.
Building muscle tissue is impossible without supplying the body with the right nutrients. As such, we knew that consistently eating the right food would be the key factor in fuelling Matt's lean muscle growth and ensuring he reached his goals.
We created a bespoke plan around Matt's specific goals, focusing on supplying plenty of lean proteins, whole grain carbohydrates and healthy fat sources – all in the exact quantities needed to see maximum results and ensure that the hard hours he was putting into his training were not wasted.
Next, we tailored Matt's plan to suit his tastes and lifestyle. This is often overlooked but is as important as the protein, carb and fat amounts; what is the point of a perfect plan if you crave other foods, don't have energy, fall off the wagon or just hate life? FFF offers far more than the chicken + rice + broccoli combo; these were expertly designed, chef prepared meals made using the highest quality ingredients.
Matt has a bit of sweet tooth and pre-FFF he turned to chocolate to indulge this. Keeping this in mind, we provided him with a sweet breakfast each day in the form of yoghurt and granola or protein pancakes. Not a bad way to curb his sweet cravings while still ensuring his nutritional targets were hit each and every day.
Want to get results like Matt and aim for your best-body-yet this summer? We recommend the
Summer Body package
as the go to starting point for our female clients looking to turn heads in their bikini, whilst the
Lean Gains
package is recommended for male clients looking to achieve the same great results.