NATIONAL SWEET POTATO DAY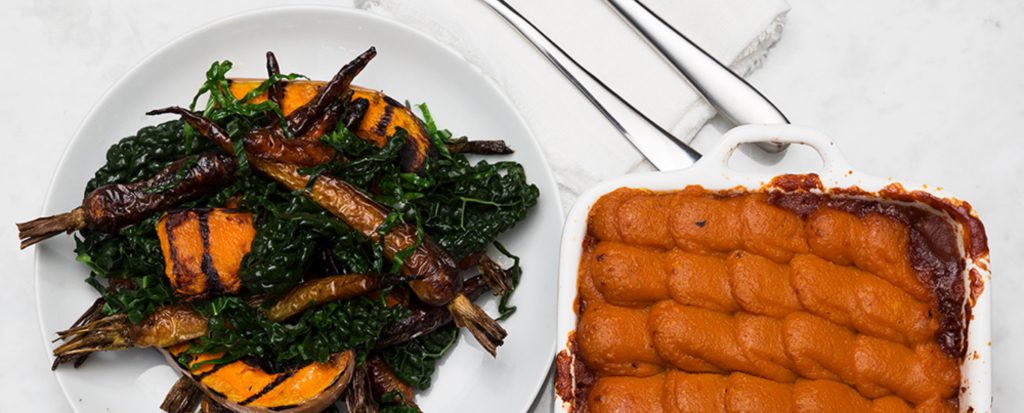 NATIONAL SWEET POTATO DAY
It's versatile, it's delicious and it's packed with nutritional value. There really is no meal this vegetable can't make. We praise you sweet potato, and today's the day we celebrate you with 'National Cook a Sweet Potato Day'.
These naturally-sweet root vegetables possess antioxidant, anti-inflammatory, and disease-fighting components, and owe their orange colour to the carotenoid beta-carotene. Their ability to provide us with a key antioxidant like beta-carotene makes them a standout antioxidant food!
Beta-carotene works to help ward off free radicals that damage cells through oxidation, the effects of which can ultimately speed up aging and leave you vulnerable to chronic diseases
Beta-carotene can be converted into retinol or vitamin A by your body. Vitamin A contributes to optimal eye health and vision. While taking vitamin A in large doses can be toxic, receiving it from beta-carotene is considered safe due to your body's ability to regulate its vitamin A production.
Sweet potatoes can also contribute to skin health. Vitamin A, which is a natural anti-inflammatory, can help get rid of acne-causing bacteria and improve the look and feel of your skin.
It can be helpful to include some fat in your sweet potato-containing meals if you want to enjoy the full beta-carotene benefits of this root vegetable. A minimum of 3-5 grams of fat per meal significantly increases the uptake.
This extremely versatile veg can be cooked a whole range of ways; boiled, mashed, baked, cut into chips to name a few, which makes it easy to assimilate into your current diet or prep.
Meal swaps:
Breakfast- Instead of toast, try slices of sweet potato as a base. Grill these on a tray in the oven before adding your usual toppings such as eggs, avo and veggies to make this a protein packed, high fibre and nutrient dense start to your day.
Lunch- create your own healthier version of a classic- Fish and Chips. Slice sweet potato into chips, add a little oil as well as some rosemary seasoning and bake until crispy. Either pan-fry or grill a fillet of fish and serve with a big portion of salad.
Dinner- To mix things up, try switching your white potato for the sweeter variety in recipes you are already using such as shepherd's pie, or bangers and mash.