PROTEIN TIRAMISU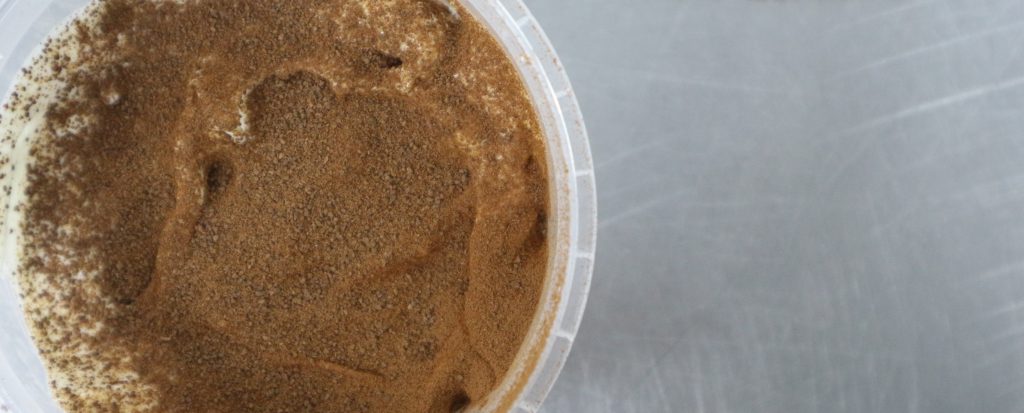 Yes, you heard us right, we've taken that creamy indulgent dessert you lust over in Italian bakeries, added a protein punch and a whole host of health benefits to give you our FFF twist on a tasty Tiramisu.
Ingredients
– 15g buckwheat
– 4g instant coffee (20g water)
– 15g oats
– 7g honey
– 25g cottage cheese
– 30g greek yoghurt
– 15g vanilla whey
– 10g egg white

Method
– Add the instant coffee to boiling water.
– Soak the buckwheat in the coffee then set to one side for 20 minutes.
– Mix the cottage cheese, yoghurt, egg white and vanilla whey.
– Add oats and honey to the coffee and buckwheat mix.
– Mix all together, then refrigerate for 30 mins.
– Build your dessert… base first, then yoghurt, repeat, then dust with cacao.
– Serve!