Vegan Bombay Style Breakfast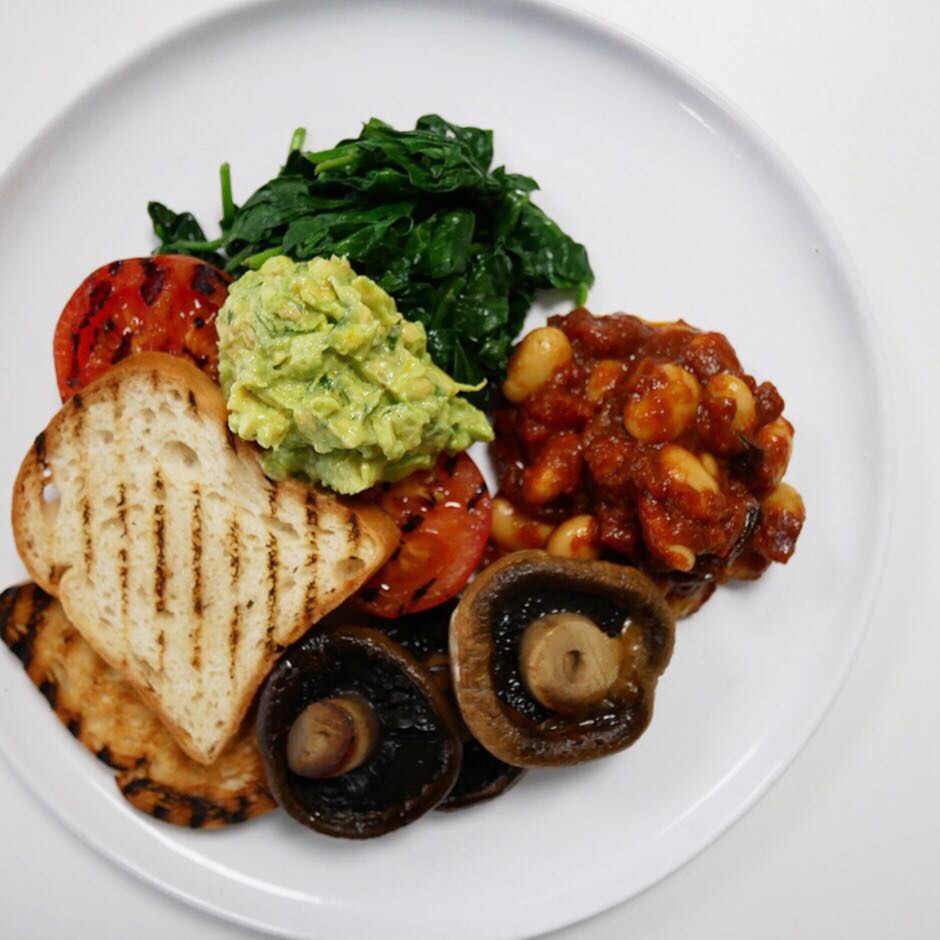 Introducing our new vegan savoury breakfast option, packed with plenty of veggies and a side portion of GF toast guaranteed to kickstart your morning right!
Check out the recipe below if you'd like to try this for yourself. It's the perfect weekend breakfast!
(Serves 2)
Ingredients:
+ 6 Flat mushrooms
+ 2tsp Garam masala
+ 2 Tomatoes
+ 1 Avocado
+ 1tsp Mint Sauce
+ 1 Red onion (finely diced)
+ 150g Butter beans
+ 150g Black beans
+ 1 Thumb sized piece of ginger (diced)
+ 1 Garlic clove (diced)
+ 1/2 Green chilli
+ 2tsp Curry powder
+ 250g Chopped tomatoes
+ 2 slices Gluten free bread
Method:
1. Pre heat the oven to 180c.
2. Line a tray with baking parchment and add the mushrooms, drizzle with oil and season with salt and add 1tsp of garam masala.
3. Place the tray in the oven.
4. Grab a pan and add a splash of oil and heat on a medium heat.
5. Pop in the diced onion, garlic, chilli and ginger – sauté until the onion becomes translucent.
6. Add the reamaining tsp of garam masala and the curry powder and fry for a further 2 minutes before adding both types of beans.
7. Mix together before adding the chopped tomatoes.
8. Cut the tomatoes in half then place them on the tray next to the mushrooms. Place back into the oven for 10 minutes, or until the tomatoes just start to break down.
9. While this cooks, remove the skin and stone from the avocado and place the flesh into a bowl.
10. Add the mint sauce and then crush the avocado with the back of a fork.
11. Place the bread in a toaster, then plate up and enjoy!