An Interview with Core Collective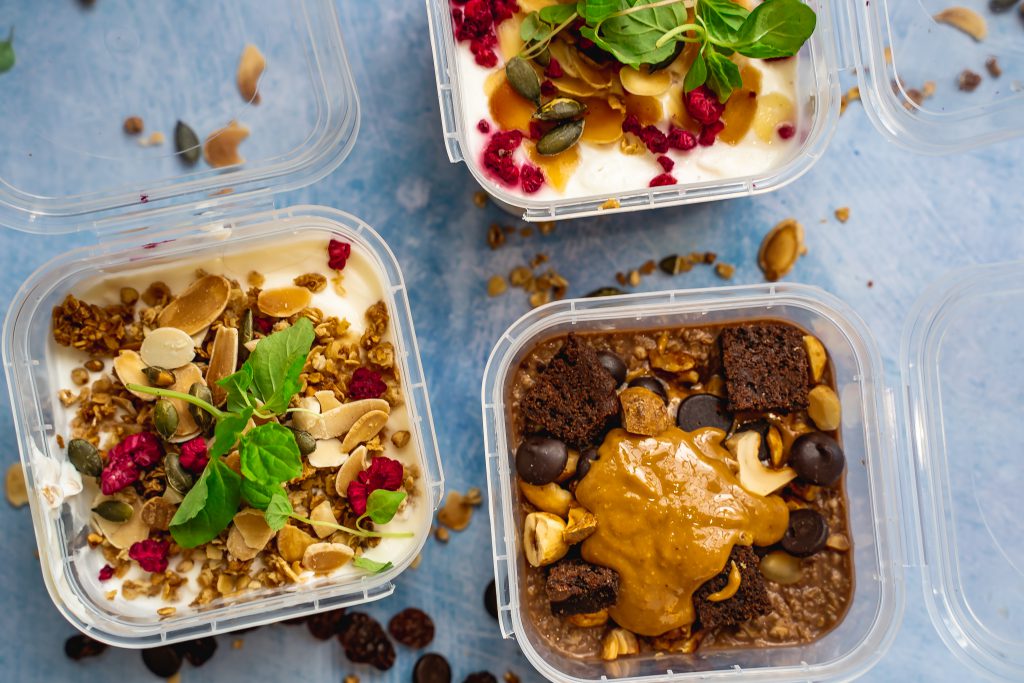 This month we're partnering with boutique fitness studio Core Collective, offering their members exclusive discounts on FFF and in turn offering our clients the chance to try the renowned classes C/C offer.
COO Heloise Nangle and Head of Fitness Joe Corrie are big FFF fans, both having used the service for several years.
We spoke to them a bit about what Core Collective offers, the classes we should try and the best sweat for fat loss…
What are your top tips for setting up a successful studio?
Heloise: A total and uncompromising commitment to providing the best possible workouts we can, with genuinely knowledgeable trainers. You can't get lost in the fads. You need to focus on the facts and innovate yourself.
Joe: I feel it is essential to clearly define who you are as a brand and what your main focus is. Once you have these in place, having a team that genuinely love what they do and can deliver your product to the highest standards will ultimately be what build you an unerringly loyal community.
What would say makes Core different?
Heloise: The variety of classes on offer and that we provide equal options for high and low-intensity workouts. We focus on a three-dimensional approach to fitness at C/C. All our classes are designed to work together and complement each other to target and improve all areas. Whether that's focusing on your mobility or building your strength and endurance. I am really pleased with the offering of classes we provide, and think there's something for everyone and every fitness level. The real camaraderie of the trainers and their relationship with each other really infiltrates the entire atmosphere of the studio and helps foster lasting connections with the clients that come to their classes. The space and its curation of regularly changing art that is displayed throughout, due to the partnership we have with Maddox gallery. It isn't just a fitness destination but also somewhere that you genuinely want to hang out on. It isn't unusual to see clients becoming friends from meeting through what we offer.
Joe: Since the day I started at Core it was so clear to me as to why they were amongst the leading pack of the fitness. It is a business run in perfect harmony with everyone focussed on their jobs, utilising their unique talents, while coming together to lend a hand where needed. We have an owner that has a constant eye on the bigger picture and direction of the company. We have a COO that is unrelentingly focused on every minor detail, both who trust their team of extremely knowledgeable trainers to look after the product we provide and the marketing team to sing and shout about the place (in a classy fashion of course). The combination of second to none facilities from the studio equipment to the showers, classes delivered by some of the top trainers in London and a focus on building a truly incredible community of members. The variety of classes is also a huge win. Having an approach that covers all bases while complementing one another is key to our success. You can be building your strength and endurance one day and then get yourself into stretch and mobility/yoga for some self-care the next.
If someone's goal is fat loss, which classes at Core would you recommend?
Heloise: Circuit and Row Sweat – These workouts involve higher weighted rep exercises and longer cardio segments for the ultimate calorie burn.
Joe: I have to agree with H. These classes both give a ridiculous calorie burn! Higher rep work and endurance intervals on the machines, both creating a fat-burning furnace.
If someone's looking to destress after a busy day at work, which class at Core would you recommend?
Heloise: For me, it's Cycle. You can get lost in the moment. Leave your problems at the door, it's just you, the bike and some epic music. For me, no matter how stressful a day I have had, I always leave the cycle studio on a high and more motivated than when I walked in.
Joe: With the mass majority of my work and training sessions being super high energy, I enjoy being forced to take the pace right down in a Yin Yoga class. I find it allows me to move my body while having time to decompress mentally.
What about the weekend? Do you have a weekend double favourite?
Heloise: On the weekend I love to hit up a higher intensity class and then follow it with Stretch+Mobility. This is designed to help you move better, feel better and perform better, and if you are a spin addict like me, it is essential to work on your mobility and stretch out those hamstrings.
Joe: Bang on the money H. I go large in a Circuit/Row/Train session straight into Stretch+Mobility or Yin Yoga is the one. I get my high-intensity endorphin rush fix and then enjoy the aftercare. Keeping mobile is so important and such an underestimated factor in how we perform back in the weights room or our chosen sports.
Which is your favourite class at Core?
Heloise: For me, it's Cycle – nothing beats that feeling. It's literally like a drug to me.
Joe: Row/Circuit/Train crush it every time for me… that feeling when I flop to the floor at the end is like no other (exhaustion paired with the sense of accomplishment and the knowing you've just taken huge steps towards improving your body).
Use code FFF15 for £15 off your next purchase at Core Collective.
Fresh Fitness Food provides personalised meals plans delivered straight to your door, ensuring not only that you have the nutrients you need to manage your stress levels, but also that you have the time usually spent shopping, cooking and washing up, to engage in your favourite stress reducing activity. To discuss which nutrition plan is right for you, book a call with our in-house nutrition team here.
Order today and start smashing your goals with personalised nutrition!
Get £50 off a 5-day trial with code: BLOG50