Hot Cross Bun Energy Ball Recipe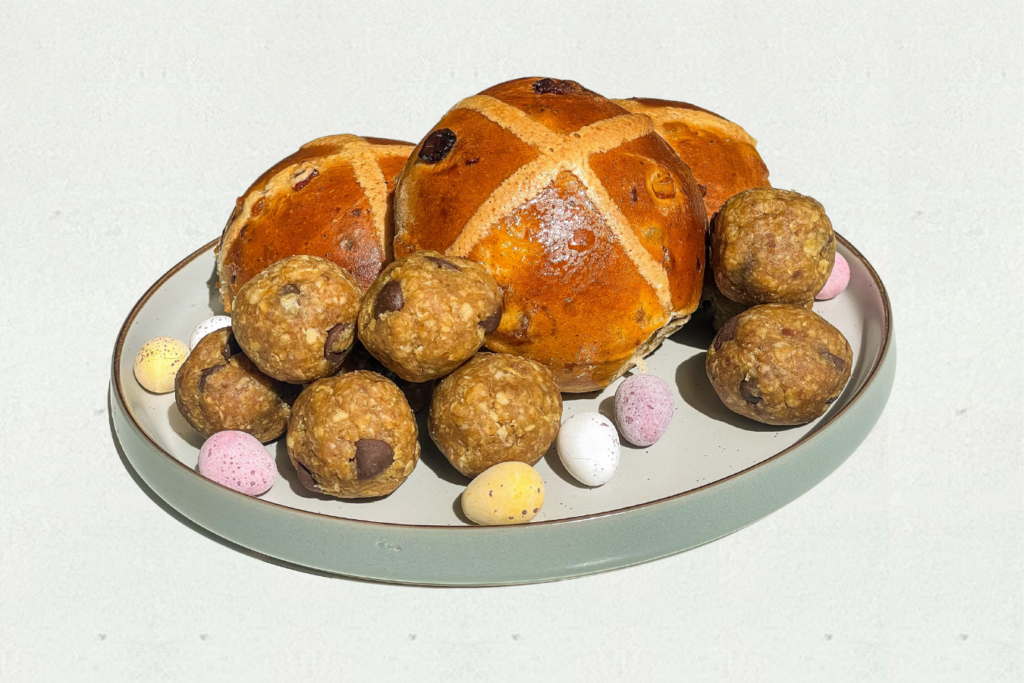 Looking for the perfect Easter recipe?  Our no-bake, hot cross bun energy balls have that delicious hot cross bun flavour, with an extra protein hit for added energy to get you through the long weekend. We've added an optional sprinkling of chocolate chips to bring out even more of that Easter delight.
Ingredients
½ cup ground almonds
½ cup rolled oats
½ cup vanilla pea protein powder
1 ½ teaspoon mixed spice
1 ½ teaspoon cinnamon
1 teaspoon ginger
1/4 cup sultanas
1/4 cup chocolate chips
¼ cup of orange juice
2 tbsp coconut oil
Method
Put all the dry ingredients in the bowl of a food processor and blitz until fine.
Add the sultanas, chocolate chips and wet ingredients to the blender and process until the mixture comes together in a rough ball.
Roll heaped teaspoonfuls of mixture into balls, and refrigerate them until firm.
Store your energy balls in the fridge or freezer.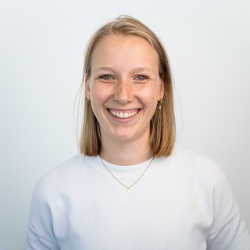 Latest posts by Lisa Scheepers
(see all)