Malai kori spiced white fish, heritage tomatoes, and asparagus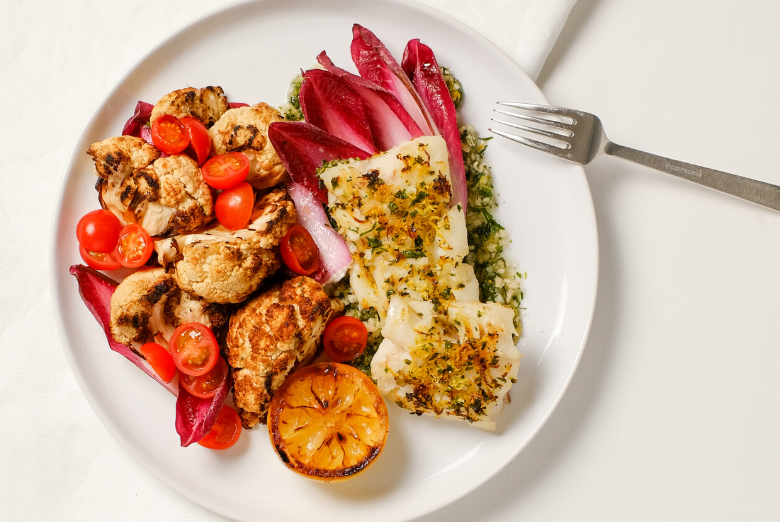 White fish is a versatile high protein alternative, as well as providing an important source of B-vitamins such as vitamin B12, B6 and Niacin, which play an essential role in the process of energy production.
We've paired our protein with a fresh seasonal salad to give you a wealth of extra nutrients, such as tomatoes, which are rich in the antioxidant lycopene, and asparagus, which provides us with vitamin K, folate and Selenium, to name a few essentials!
Ingredients:
For the Fish:
4 Fish fillets – cod or haddock work well
2tsp mild chilli powder
1 tsp turmeric
1 tbsp kasundi mustard paste
1 tsp chopped green chilli
1 tsp chickpea flour
1 tbsp lemon juice
1 tbsp oil
For the Rest:
2 handfuls of heritage tomatoes
1 fennel bulb
1 bunch asparagus (prepped ready to go)
Method:
Preheat the oven to 200°c.
Mix all ingredients for the marinade together and mix with the fish, place on greaseproof lined trays.
Place the fish into the oven and cook for 5 minutes then add asparagus to the tray, continue to cook.
Continue to cook for another 5-10 minutes or until the fish begins to just flake away.
Remove the fish from the oven and leave to rest.
Thinly slice the fennel so the slices are see through.
Roughly cut the tomatoes into pieces.
Mix the fennel and the tomatoes together.
Serve the fish on top of the tomato salad with the asparagus around the outside.
Fresh Fitness Food provides personalised meals plans delivered straight to your door, ensuring not only that you have the nutrients you need to manage your stress levels, but also that you have the time usually spent shopping, cooking and washing up, to engage in your favourite stress reducing activity. To discuss which nutrition plan is right for you, book a call with our in-house nutrition team here.
Order today and start smashing your goals with personalised nutrition!
Get £50 off a 5-day trial with code: BLOG50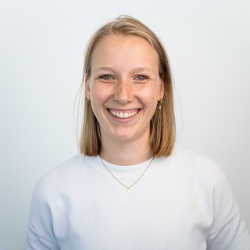 Latest posts by Lisa Scheepers
(see all)