Fresh Fitness Food X Novice Kitchen – 2 delicious recipes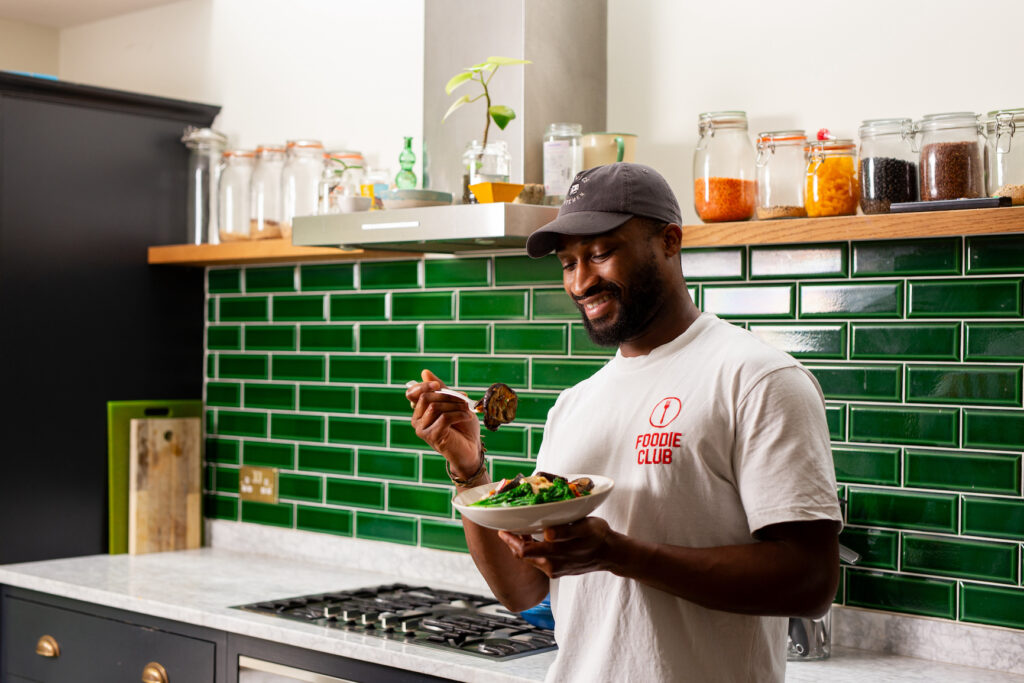 As some of you may already know (and if you don't – you're missing out!) Fresh Fitness Food has partnered with Niyi Olopade for our latest Chef Special recipes.
Niyi Olopade is the founder of Novice Kitchen, a business on a mission to bring global flavours to the everyday kitchen. Niyi grew up in Nigeria where bold flavours were an integral part of every dish. After moving to the UK, he found himself to be a novice in the kitchen, unable to match the level of flavour or spice his palate had become accustomed to.
After working with chefs across Europe, Niyi's passion for international flavours was heightened which is seen throughout his fusion of Mexican, Caribbean and Thai flavours throughout his recipes.
In this Chef's Special series, you will find delicious, flavour-packed ingredients and dishes on the menu. These include Balinese Jam and Coriander Prawns, Mango and Harissa Chicken with Baby Roast Potatoes and Jerk chicken, plus so many more.
We set out to create a selection of delicious, flavour-packed recipes for Fresh Fitness Food customers. I may be biased, but Niyi has knocked this out of the park! These dishes are absolutely delicious!
I've rounded up two of my favourites to share with you today.
Sambal Aubergine
First up, we have Niyi's sambal aubergine. It's great as a side dish or served with brown rice or rice noodles as a complete meal.
Ingredients
1 Large Aubergine
4 Shallots
3 Cloves of Garlic
3 Chillies (add more if you want it spicier)
2cm Knob of Ginger
2 Kaffir Lime Leaves (1⁄2 a lemongrass would also work)
2.5 Tbsp Maple Syrup
3 Tbsp Olive Oil
4 Tbsp Soy Sauce
2 Tbsp Honey
2 Radishes
Handful of Fresh Coriander
Salt
Method
1) Preheat the oven to 185c.
2) Cut the aubergine into one-inch thick circles. Place the aubergine in a bowl and season generously with salt. Then, set aside for 15 mins (the salt draws out the moisture). After 15 minutes, pat the aubergine dry.
3) Roast the aubergine at 185c for approximately 45 minutes, or until golden and tender.
4) Top and tail the radish. Finely slice the radishes and set aside.
5) Now to make the sambal, peel the garlic, ginger and shallots.
6) Add the garlic, ginger, shallots, chillies and kaffir lime leaves (or lemongrass) into a blender and pulse into a chunky paste.
7) In a frying pan, pour in 3 tbsp of olive oil, add the sambal paste and maple syrup. Cook this on a medium to low heat for 5 mins until fragrant.
8) Remove from the heat and stir the cooked aubergine through the sambal.
9) Wash and chop the coriander and sprinkle on top of the sambal aubergine.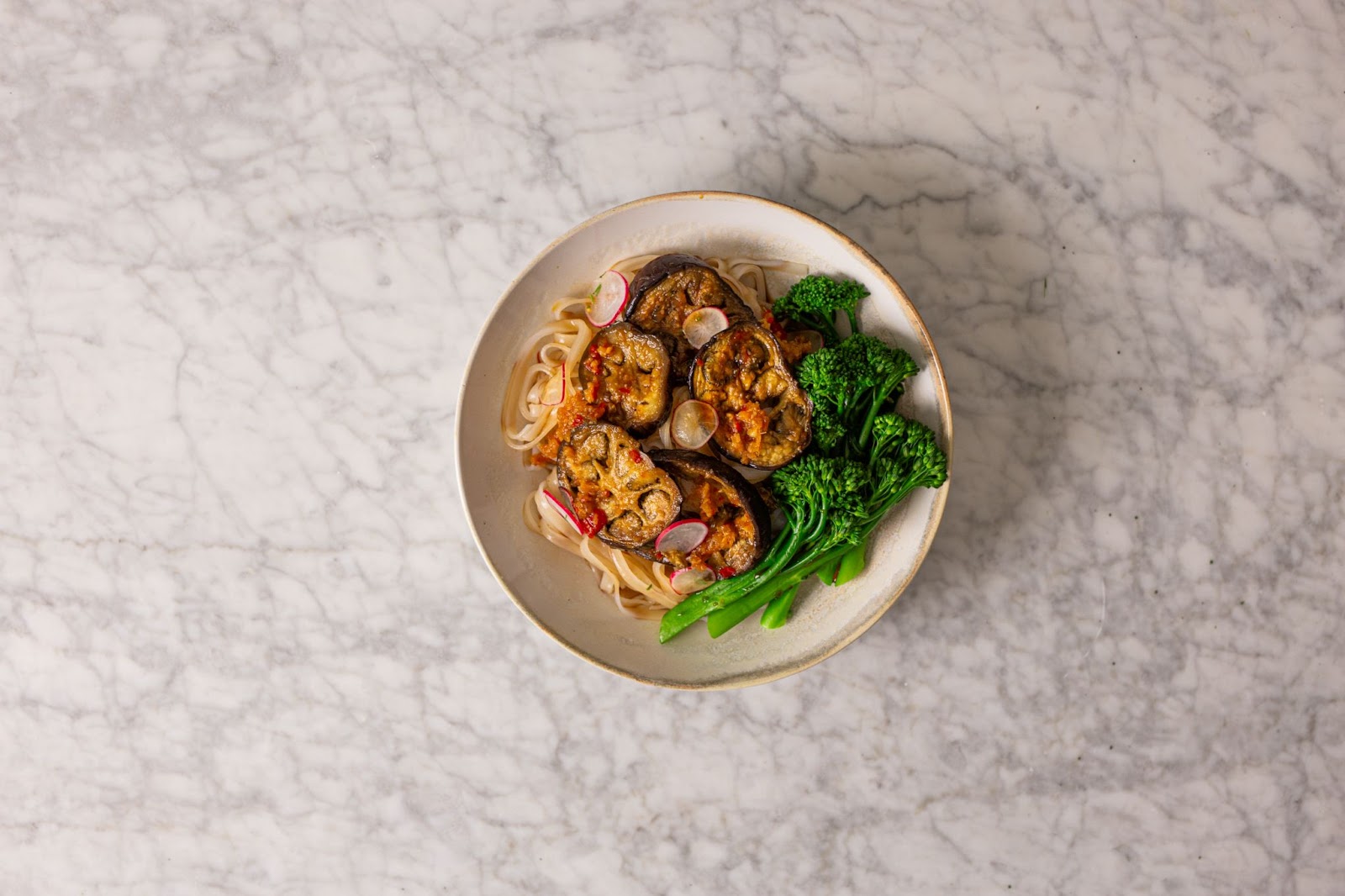 ---
Mango and Harissa Roast Chicken
Ingredients
2 Tbsp Harissa
1 Mango
1 Whole Chicken
2 – 3 Tsp Salt
1 Tsp Pepper
1/2 Lemon
1 Bulb of Garlic
4 Sprigs of Rosemary
4 Sprigs of Thyme
10ml Olive oil
Method
1) Preheat the oven to 200c
2) Cut the mango in half and remove the stone. Scoop out the mango flesh.
3) Blend the harissa paste with the mango in a blender.
3) Remove the wishbone from the chicken.
4) Pour the olive oil on the chicken and season with salt. Ensure the olive oil and salt cover the chicken.
5) Pour the harissa and mango paste onto the chicken and rub it all over the meat until it's fully covered in the paste.
6) Stuff the chicken with the lemon, garlic, rosemary and thyme.
7) Place in the oven at 230c for 20 mins, then turn the temp down to about 100c for 20 more minutes.
8) Remove the chicken from the oven to rest for 20 minutes before serving.
Serve with some salad or potatoes and enjoy!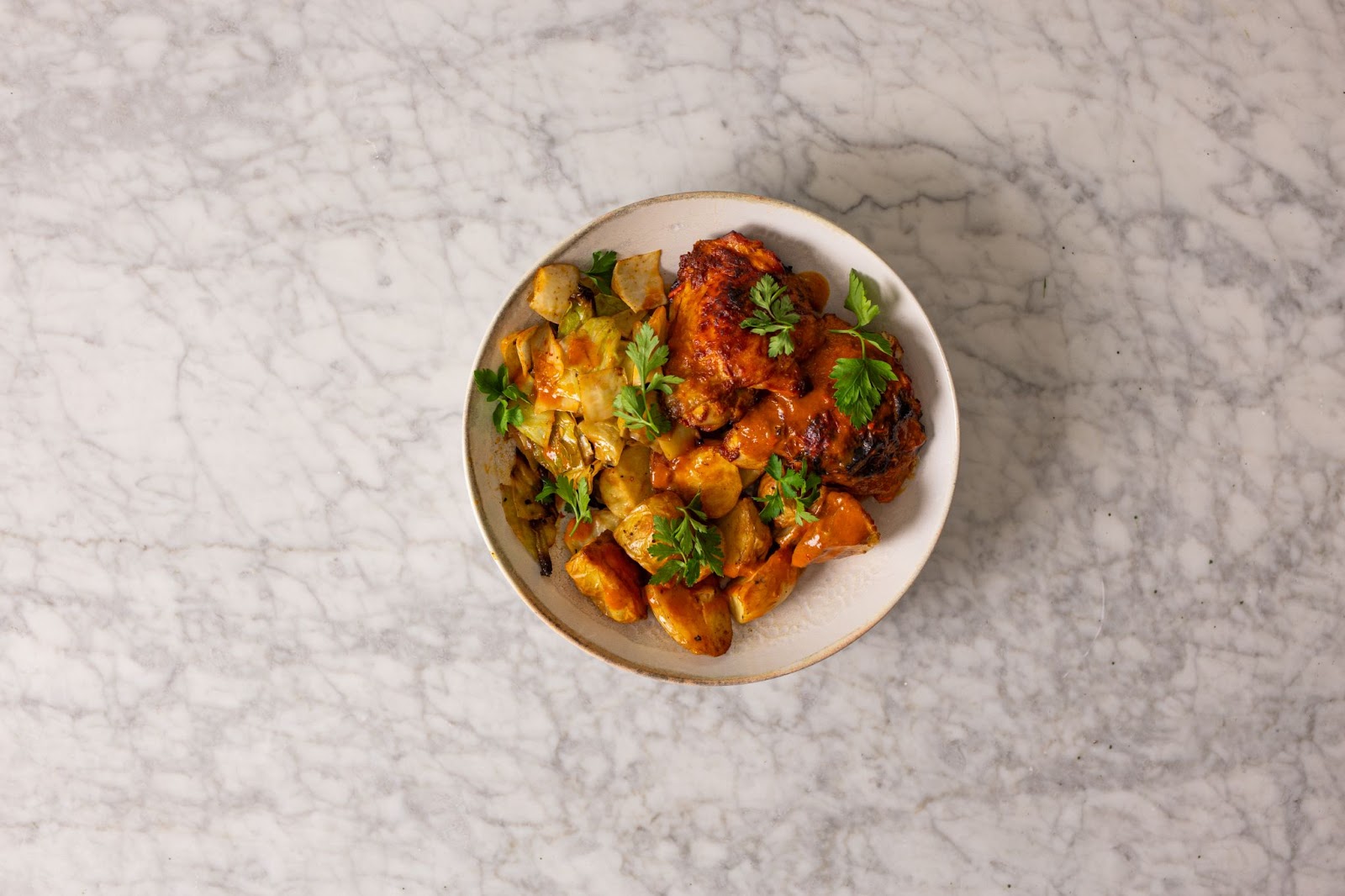 If these sound up your street, get on board quick! Also, if you enjoy these recipes, be sure to visit our recipes page here, where you can explore a wide array of our mouthwatering culinary creations!
Get £60 off a 5-day trial with code: BLOG60. Start your trial here.
---
Fresh Fitness Food provides personalised meal plans delivered straight to your door, ensuring not only that you have the nutrients you need to manage your stress levels, but also that you have the time usually spent shopping, cooking and washing up, to engage in your favourite stress-reducing activity. To discuss which nutrition plan is right for you, book a call with our in-house nutrition team here.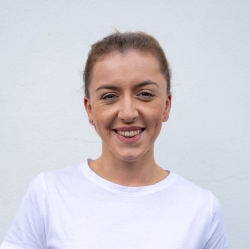 Latest posts by Georgia Chilton
(see all)