PB&J Protein Blondie
PB&J, the mix renowned for making any day better, and any sandwich sumptuous. But what about brownies, or better still blondies? Shouldn't they too have a chance to charm this combo?
We've given it the green light, bringing you our PB&J brownie…
Ingredients
(Serves 12)
170g Cauliflower
150g Dates
40g Maple syrup
95g Coconut flour
25g Vegan vanilla protein
2.5g Salt
315g Frozen strawberry
10g Pectin
165g Peanut butter
465g Water
Method
Heat oven to 180C/160C fan/gas 4. Grease and line a 22cm square tin with baking parchment.

Steam frozen cauliflower florets and blend.

Soak the dates and blend.

Mix cauliflower, dates, coconut flour, vegan vanilla protein, salt, peanut butter and water.

Bake the mix for 30 minutes until a skewer comes out clean.

Leave to cool in the tray.

While the mix is baking defrost the strawberries and blend, put onto the boil in a high sided pot and mix the maple syrup with the pectin.

Whisk in the pectin mixture and leave to boil for 5mins at 90c being careful of hot splashes.

Once the blondie is cooled add the strawberry jelly mix on top.

Leave to set in the fridge for at least 2 hours.

Sprinkle with freeze-dried strawberry pieces and slice.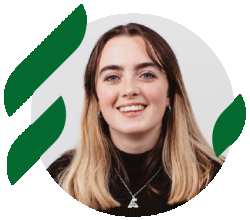 Latest posts by Meghan Foulsham
(see all)