World Mental Health Day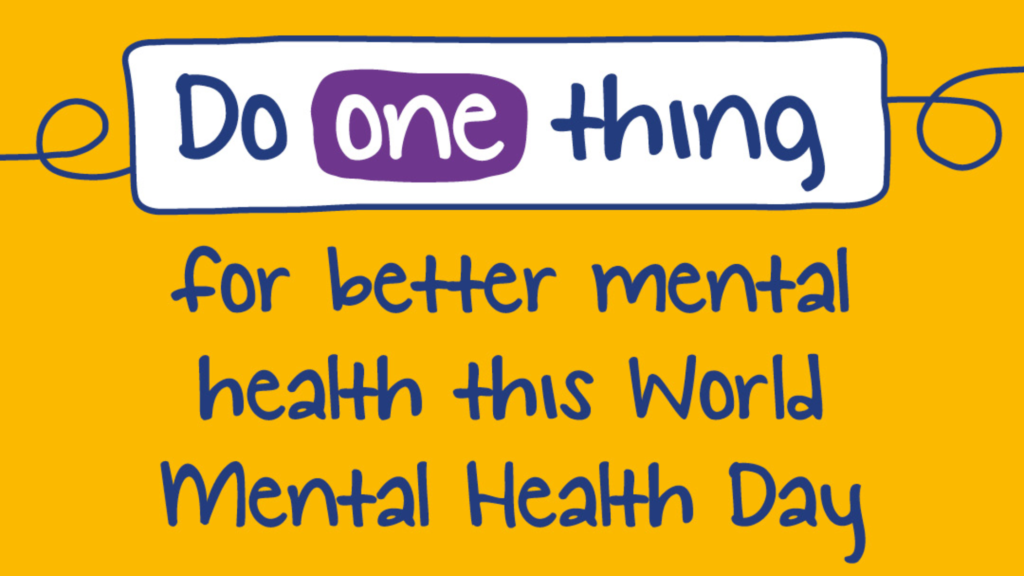 This World Mental Health Day, do one thing for better mental health
We don't need to tell you that this year has been tough. We've all been thrown a host of new challenges with no preparation and no rule book on how best to cope. Our lives have changed dramatically over the past eight months and the uncertainty ahead of us has tested us all.
That's why this year World Mental Health Day is more important than ever with 1 in 4 of us experiencing mental health problems. In a survey of 16,000 people run by Mind Charity, more than half of adults (60%) and over two-thirds of young people (68%) said their mental health got worse during lockdown.
No matter your lockdown experience, we could all do with a day to sit back, pause and take time to do something for ourselves.
Today is a day to prioritise you.
We've brought together some ideas of what team FFF does when we need time to focus on our mental health.
Get outside. A breath of fresh air is a super simple way to lift your mood. Being in the outside has been shown to lower stress, blood pressure and heart rate while encouraging physical activity and boosting mood and mental health. A walk in the park does wonders but even just a few minutes can do wonders.
Ditch the screens. Especially with many of us working from home, time away from screens seems to be a thing of the past. Making sure to distinguish your work day from your evening by having a break from computers and phones will help you to disconnect and give your mind a chance to stop whizzing around in overdrive.
Sleep. This is nothing new, we're all aware that we should be aiming for 8 hours a night. Take a moment to think about how much you are actually getting. Sleeping allows the body to recover from the exertions of the day and fully prepare you for the one to come.
Ring a friend. We may not be able to meet up in groups like we used to and for many of us the sense of isolation is very real but there are other ways to connect with your loved ones. Picking up the phone and having a natter with your pal is a great way to bring a smile to your face and remember that whatever the situation, you are not alone.
Get in a workout. The gym is of course a wonderful place to look after you physical health but it is also a space where you can support your mental health. When you have your music playing and are focusing on the movements, the world outside is forgotten. Plus, the post-workout endorphins mean the high continues long after you've left.
Fuel your body right. The saying is true, you are what you eat so make sure to fuel your body with the right nutrients to keep you feeling on top of your game. Cook a delicious meal (or eat one of your Fresh Fitness Food meals) and let the nutrients get to work.
Finally, take the time to check-in on someone else. Ask if someone close to you is okay. Then ask again. Sometimes a bit of encouragement is needed to help open up. The saying 'a problem shared is a problem halved' rings truer than ever.
Head over to Mind for more support and resources to support your mental health.
From Beder's Kitchen
We are proud to be supporting Beder, a new charity raising awareness around mental health and suicide prevention through exciting, unique and inspiring initiatives. Beder intends to increase understanding and reduce fear around the topics of mental health and suicide in order to conquer the stigma surrounding these incredibly important, yet underestimated, issues.
From Beder's Kitchen is a charity cookbook containing a collection of recipes and reflections from amazing foodies around the world including head and executive chefs at some of the UK's leading restaurants; MasterChef winners; TV chefs; food bloggers; nutritionists; best-selling authors; a Great British Bake Off winner and mental health advocates.
There are 90 contributors in all, who have donated recipes and shared their personal experiences and words of advice about looking after their mental health and how food has played a part in that.
All proceeds from From Beder's Kitchen support Beder in its work to raise awareness around mental health and suicide prevention.
The team at Beder's have been kind enough to give us a discount code "FFF10" which gives you a 10% discount on From Beder's Kitchen when ordered through their website: https://www.beder.org.uk/product-page/from-beder-s-kitchen.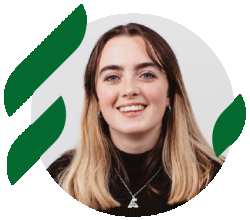 Latest posts by Meghan Foulsham
(see all)