Za'atar Roasted Cauliflower with Tahini Yoghurt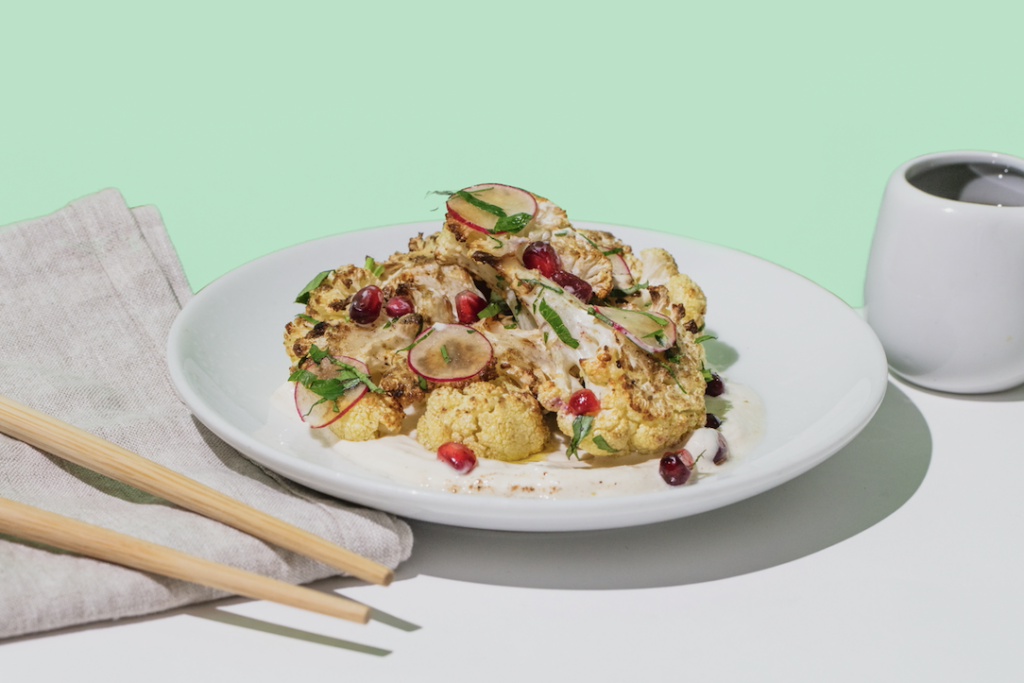 Bring some Middle Eastern inspired flavours to your table with this flavourful vegetarian snack.
Ingredients
1 Head of cauliflower
10g Za'atar
100g Greek yoghurt
50g tahini
3 Breakfast radishes, finley sliced
Handful pomegranate seeds
Half a bunch parsley, chopped
Squeeze of lemon juice
Olive oil and salt to taste
Directions
Pre-heat the oven at 200 C.
Cut the cauliflower into florets, mix with olive oil and za'atar.
Season with salt and pepper and roast for 6-8 until golden.
Combine the yoghurt, tahini and lemon juice, and season to taste.
Spoon onto plates and top with the roast cauliflower, then garnish with pomegranate, finely sliced radishes and chopped parsley.
---
Fresh Fitness Food provides personalised meal plans delivered straight to your door, ensuring not only that you have the nutrients you need to manage your stress levels, but also that you have the time usually spent shopping, cooking and washing up, to engage in your favourite stress-reducing activity. To discuss which nutrition plan is right for you, book a call with our in-house nutrition team here.
Order today and start smashing your goals with personalised nutrition!
Get £50 off a 5-day trial with code: BLOG50. Start your trial here