CrossFit Beginners: 3 Things to Know When Getting Started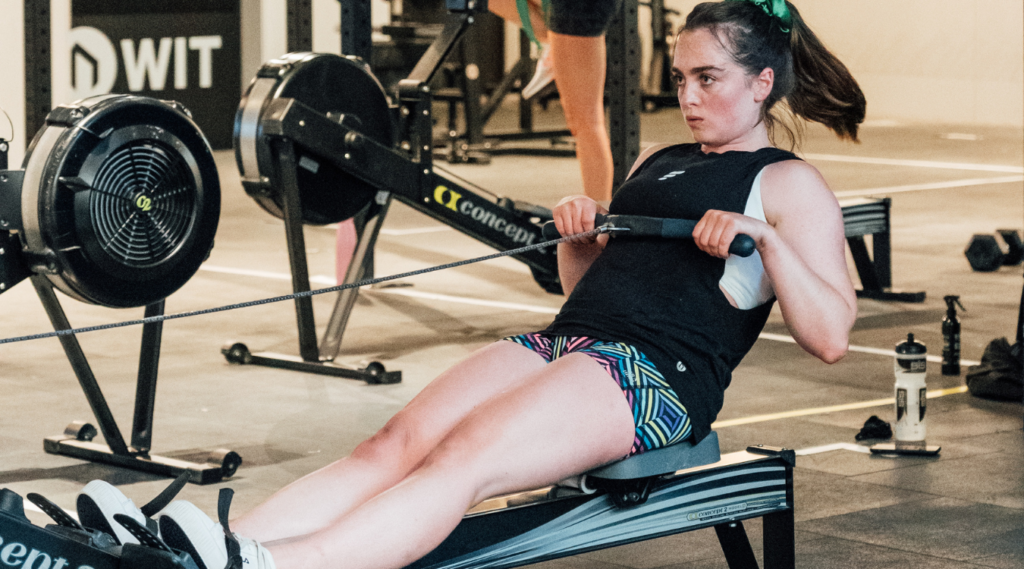 At FFF, we have a number of principles that shape the basis of how we work in a professional and personal setting. Our ethos and mission filter through everything we do.
One such principle is to do hard things. And what could be harder than going head to head with one of the UK's fittest men as a complete beginner?
So we decided to do just that!
The Athletes
Meet Meghan, one of the FFF nutritionists and now a fully-fledged CrossFitter. In just a few weeks' time, Meghan will be heading to CrossFit BFG in Leicester to challenge Zack George to the ultimate WOD.
Zack finished first in the UK region in the 2020 CrossFit Open and made it to the semi-finals this year. Sitting at 6ft and 100kg, Zack is a beast on the gym floor, sporting impressive stats across all the big lifts.
Meghan, works as part of the Fresh Fitness Food nutrition team, helping to fuel the UK with healthy, delicious meals. She lives an active lifestyle with a past in gymnastics but CrossFit was something brand new to her. In January, Megs braved a pair of Metcons and headed to Gymanisum for her first foray into all things functional fitness. 
CrossFit can seem daunting at first but Megs is on hand to assure you that once you get through the front door, you can really put the "fun" in functional.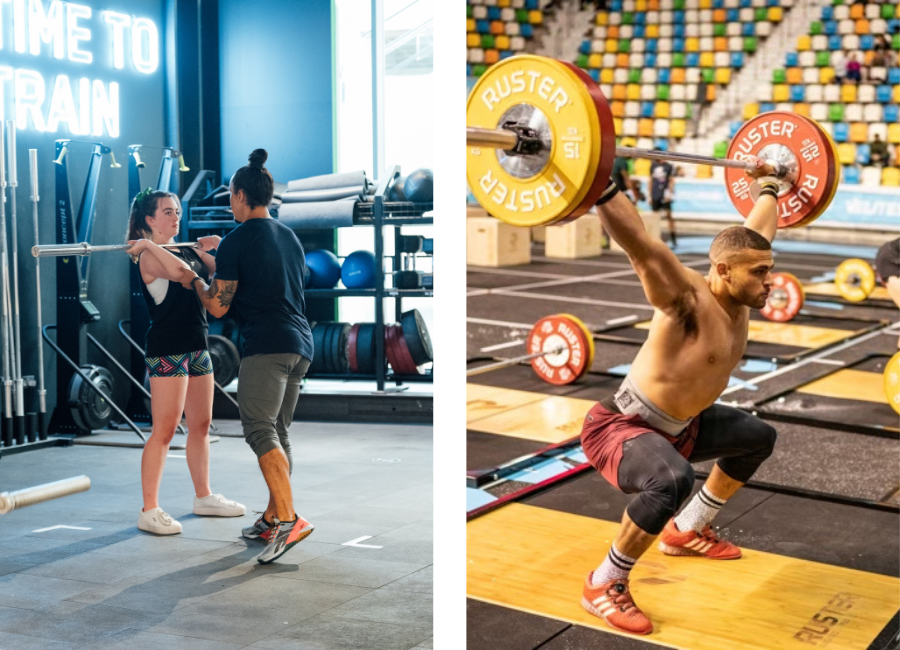 CrossFit Top Tips
For those of you who might be a little nervous to get started or have already taken that first step and are beginning your journey, there are Meghan's 3 top tips for sticking with it and making the most out of your workouts.
Try to stick to the same classes each week where possible. The programming is made in a particular way, and for good reason. You might have heard personal trainers talking about progressive overload – well, the same applies to any strength training, including CrossFit. Chopping and changing which days, and therefore which programming, you train can mean your training takes a hit as a result.
Always eat something before training. You don't even want to know how hard the class is without. Something like a banana or hummus and whole grain pita is the perfect fuel. This can be down to personal preference, some people simply can't stomach food before working out, especially if it's an early morning session. However, that extra bit of energy can make or break a workout in my experience. Definitely worth trying out.
Don't be afraid to get stuck in! CrossFit classes definitely seem daunting before you go, as a lot of people in the class will have been doing it for a while and therefore have a solid set of skills they've been building on for however long. But every (in my experience at Gymnasium, at least) is super friendly – including the coaches. You can always scale a movement to suit your ability, regardless of what it is, and progress comes quicker than you think, especially as a beginner.
The main thing is to enjoy yourself! Yes, exercise has countless benefits on the body and mind, but often it is the endorphins, the community and the sense of accomplishment that can keep you returning week after week.
Stay tuned to see how Meghan fares against Zack in a few weeks' time. We know who our money's on! You can follow her journey over on Instagram at @meghsdoesthings.
---
If you're training for a specific goal or just looking for the right fuel to support your training, we're on hand to help. Our build muscle plan is perfect for those looking to do just that. Lean Gains is designed for those looking to lose fat and increase muscle. Or if you'd rather stick to maintenance, general health is for you. If you're interested in exploring how FFF can support your training, you can book in a call with a nutritionist here. You can also get £50 off a 5-day trial with code BLOG50. Start your trial here.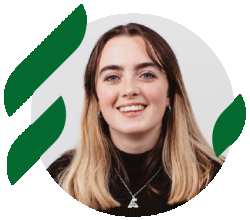 Latest posts by Meghan Foulsham
(see all)