Apricot Buckwheat Pancakes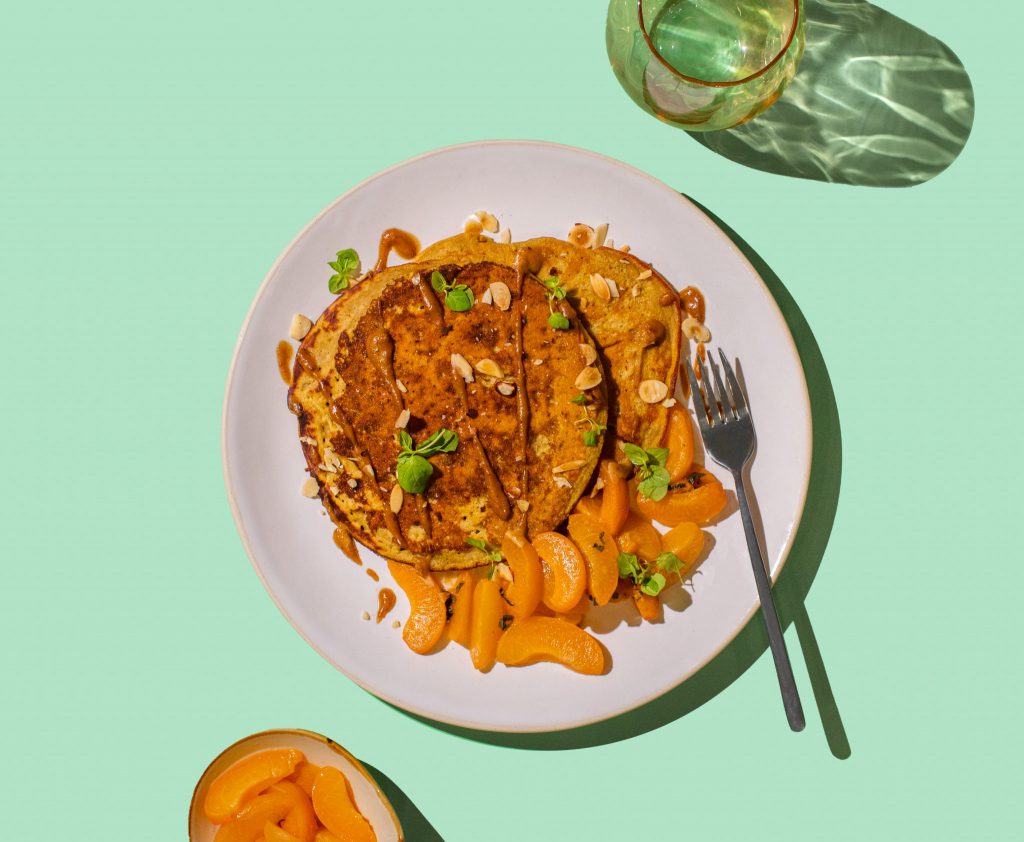 Our pancakes have levelled up. These fluffy breakfast delights are easy to make and can be rustled up using ingredients you likely already have in the cupboards. In true FFF style, they have a good serving of protein to keep you both full and fuelled throughout the morning and just the right level of sweetness to melt in your mouth.
Plus they're gluten free and vegan, and you can also easily adapt them based on whatever toppings you fancy.
Makes 1 portion.
Ingredients
65g buckwheat flour
Fresh apricot, diced 50g
Dried apricot, finely chopped 25g
Vegan vanilla protein 10g
Oat milk 110g
Baking powder 2g
Maple syrup 4g
Olive oil 4g
Directions
Mix all ingredients together
Heat a 15cm non-stick pan over a medium heat
Add a ladleful of pancake mix to the pan to a height of 1cm
Cook over a medium heat until the pancake starts to get golden around the edges, then flip and cook for a few more minutes on the other side to ensure it is cooked through
Serve with fresh apricots, mint and almond butter
---
Fresh Fitness Food provides personalised meal plans delivered straight to your door, ensuring not only that you have the nutrients you need to manage your stress levels, but also that you have the time usually spent shopping, cooking and washing up, to engage in your favourite stress-reducing activity. To discuss which nutrition plan is right for you, book a call with our in-house nutrition team here.
Order today and start smashing your goals with personalised nutrition!
Get £50 off a 5-day trial with code: BLOG50. Start your trial here
---