Sweet Potato Salad Bowl Recipe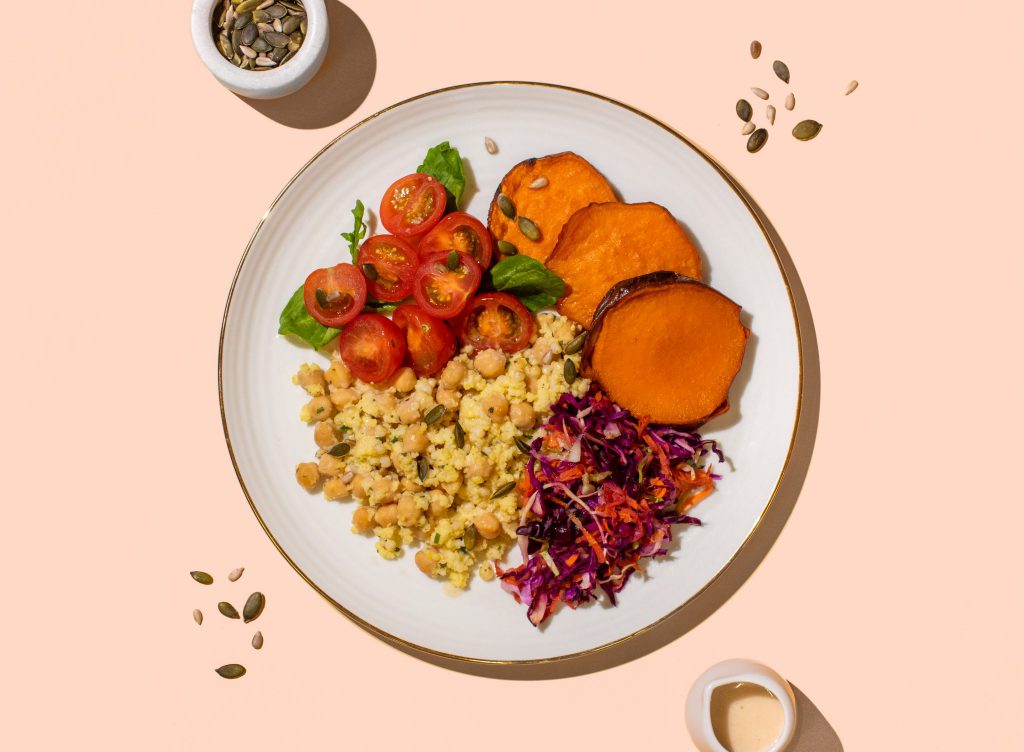 BBQ season is almost upon us and this is the perfect addition to the table. Whether it's a main dish or a side, there's a variety of flavours through a range of plant-based sources in this rainbow dish.
Makes 2 portions
Ingredients
1 medium sweet potato
1 tin chickpeas, drained
80g millet seed
1 handful of parsley leaves, chopped
8 cherry tomatoes, halved
A quarter of a cucumber, cut into 1cm cubes
Half a carrot grated
50g white cabbage, finely shredded
50g red cabbage, finely shredded
1 tbsp olive oil
1 tsp lemon juice
Directions
Wash the sweet potato and cut into 1cm thick rounds
Toss with a little olive oil and roast on a lined baking tray at 170c for around 20 minutes until just golden and tender
Meanwhile, boil the millet according to packet instructions, then drain and mix with the chickpeas and chopped parsley
Mix together all ingredients and add salt and pepper to taste
---
Fresh Fitness Food provides personalised meal plans delivered straight to your door, ensuring not only that you have the nutrients you need to manage your stress levels, but also that you have the time usually spent shopping, cooking and washing up, to engage in your favourite stress-reducing activity. To discuss which nutrition plan is right for you, book a call with our in-house nutrition team here.
Order today and start smashing your goals with personalised nutrition!
Get £50 off a 5-day trial with code: BLOG50. Start your trial here