Cinnamon Pancakes with Apple Compote and Vanilla Whip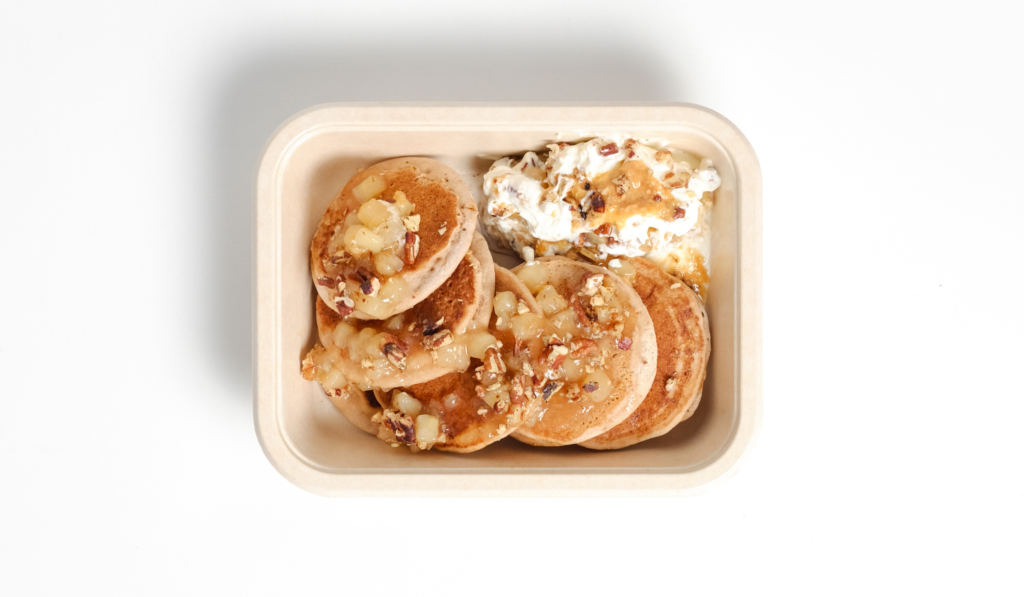 These are not just your classic protein pancakes. These are far flipping better!
Meet our fancy take on the classic, topped with home made apple compote, and a vegan vanilla whip. Sound indulgent? Well they are, but don't panic, they come at no cost to your macros. These are packed and stacked with goodness, to give you the best possible start to your day.
They are also vegan, gluten and dairy free!
Cinnamon Pancakes
Ingredients
50g banana
40g vegan vanilla protein powder
240ml oat milk
10ml lemon juice
100g self raising gluten free flour
10g maple syrup
2g cinnamon
30g aquafaba
Method
Place the lemon juice and oat milk into a jug and mix together, set aside for 10 minutes.
Place the banana, maple syrup and the cinnamon into a blender and blend into a smooth paste.
Put the aquafaba into a bowl and whisk to stiff peaks
Mix all of the rest of the dry ingredients together, mix in the banana paste, slowly pour in the milk then fold in the whisked aquafaba.
Place a pan on the heat, add a spoonful of oil, then wipe around the pan with a paper towel.
Spoon the pancake mixture into the pan, leaving 2-3 cm between each one.
Continue doing this until you have used up all of the mixture.
Ingredients
2 apples (preferably granny smith) – skinned, cored and cut into 1cm cubes
100ml water
20g maple syrup
Method
Place all of the ingredients into a pan, bring to a boil.
Turn down the heat and leave to simmer for 20-30 minutes.
Ingredients
60g coconut yoghurt
15g vegan vanilla protein
1/2 tsp vanilla flavouring
Method
Mix all ingredients together.
If you do make these, be sure to tag us on Instagram @freshfitnessfood.
Fresh Fitness Food provides personalised meals plans delivered straight to your door, ensuring not only that you have the nutrients you need to manage your stress levels, but also that you have the time usually spent shopping, cooking and washing up, to engage in your favourite stress reducing activity. To discuss which nutrition plan is right for you, book a call with our in-house nutrition team here.
Order today and start smashing your goals with personalised nutrition!
Get £50 off a 5-day trial with code: BLOG50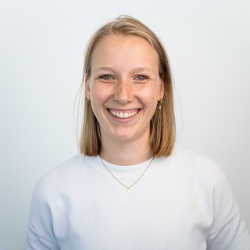 Latest posts by Lisa Scheepers
(see all)