Fig and Apricot Salad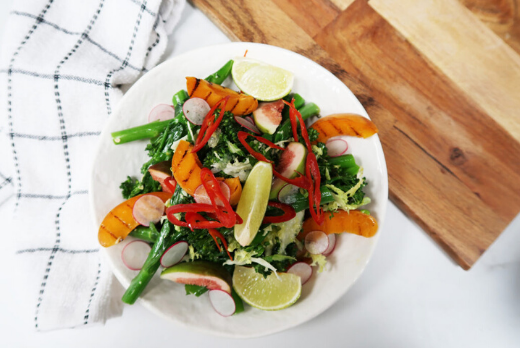 The perfect Summer salad!
Looking for something to side with your preferred protein choice? This is just the salad.
It's sweet thanks to the apricots and figs, with a kick from the chilli and radish. Talk about great flavours! We've mixed it with some fresh greens, and an FFF favourite, Tenderstem Broccoli to bring the most quality nutrition in one simple salad.
Figs are high in fibre, which can support good digestion and help to keep you feeling fuller for longer. On top of this, they are one of the richest plant sources of a variety of vitamins and minerals, including vitamin A, vitamin C, vitamin K and potassium. Apricots are a great source of many antioxidants, including beta carotene and vitamins A, C, and E. Radishes are a good source of vitamin C. Vitamin C is an antioxidant that can help battle free radicals in your body and has also been linked to preventing cell damage caused by aging, an unhealthy lifestyle, and environmental toxins.
Ingredients
+ 2 Apricots
+ 2 Figs
+ 500g Tenderstem broccoli
+ ¼ Chinese cabbage
+ ½ Red chilli
+ 5 Breakfast radishes
+ 2 Fresh limes
+ 10ml Olive oil
Method
Place a griddle pan over a high heat.
Place another pan on to the heat. Fill with water and bring to the boil.
Cut peaches into 1/8's and place on the griddle pan. Cook for 2-3 minutes on each side, remove and chill.
Cut the ends off the broccoli and when the water is boiling, place the broccoli into the water.
Cook the broccoli for 5-6 minutes then remove and refresh in cold water.
Thinly slice the radish and Chinese cabbage.
Slice the figs into 1/8's.
Mix all the ingredients together then dress with lime juice and a little olive oil.
Enjoy!
If you do make this dish, be sure to share it on social media. We're on Instagram @freshfitnessfood.
Fresh Fitness Food provides personalised meals plans delivered straight to your door, ensuring not only that you have the nutrients you need to manage your stress levels, but also that you have the time usually spent shopping, cooking and washing up, to engage in your favourite stress reducing activity. To discuss which nutrition plan is right for you, book a call with our in-house nutrition team here.
Order today and start smashing your goals with personalised nutrition!
Get £50 off a 5-day trial with code: BLOG50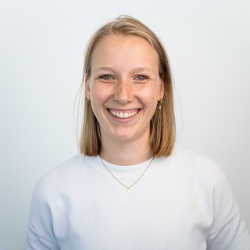 Latest posts by Lisa Scheepers
(see all)