Class Review: Manor, SW1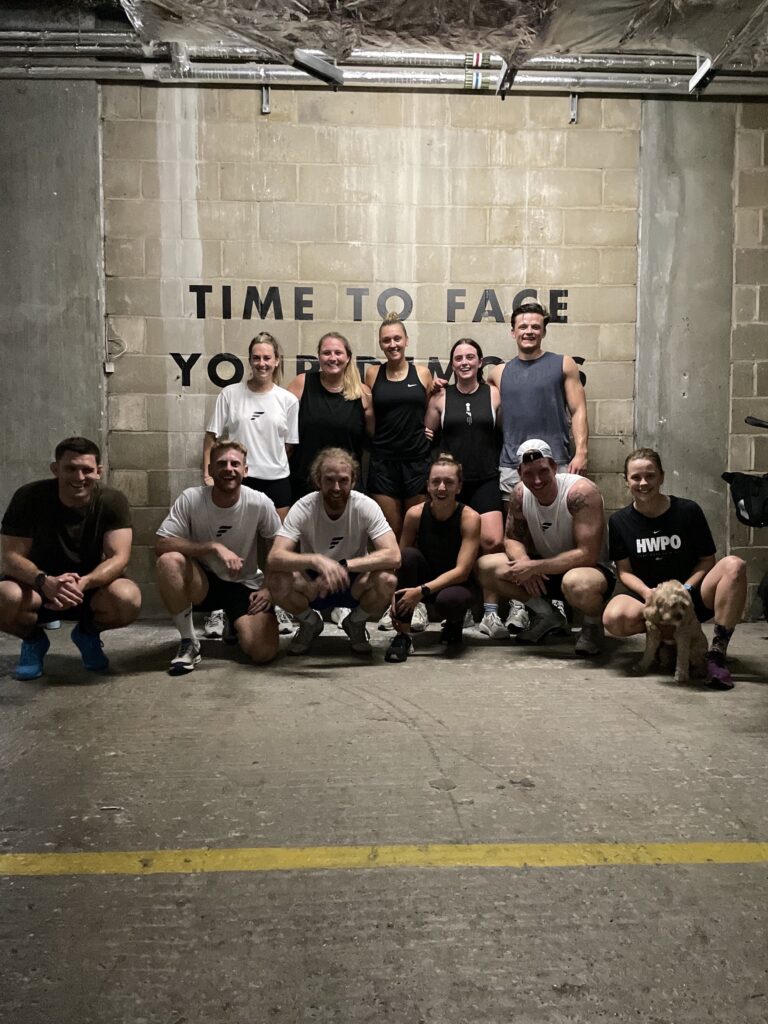 FFF Class reviews are BACK! We're here to give you our monthly lowdown on some of the top spots around London! First up is Manor!
Manor, SW1
Back in August, myself and some of the FFF crew threw ourselves into a lunchtime "Sweat & Connect" session at Manor in Victoria. The Sweat and Connect sessions are aimed at groups and corporates to create a team-based challenge outside the usual office environment. We put this new concept to the test!
Studio Overview
Manor has two public sites in London, one in Vauxhall and another in Victoria (SW1), which is the group's flagship site. As well as 10 sites they operate for The Office Group.
Manor SW1 offers a state-of-the-art S&C studio, PT area, boxing ring and all-round tip-top facilities. Within the SW1 complex is "Manor Car Park" (MCP), which is where we nestled in for our workout.
MCP is an undoubtedly unique set-up – there really isn't anything else in London that compares. It's hard to explain, but think raw, rugged yet perfectly kitted out for a truly immersive workout to push you to your limits. It's one of those where you just have to attend a session to comprehend the gist and the vibe of the place (my words won't do it true justice)!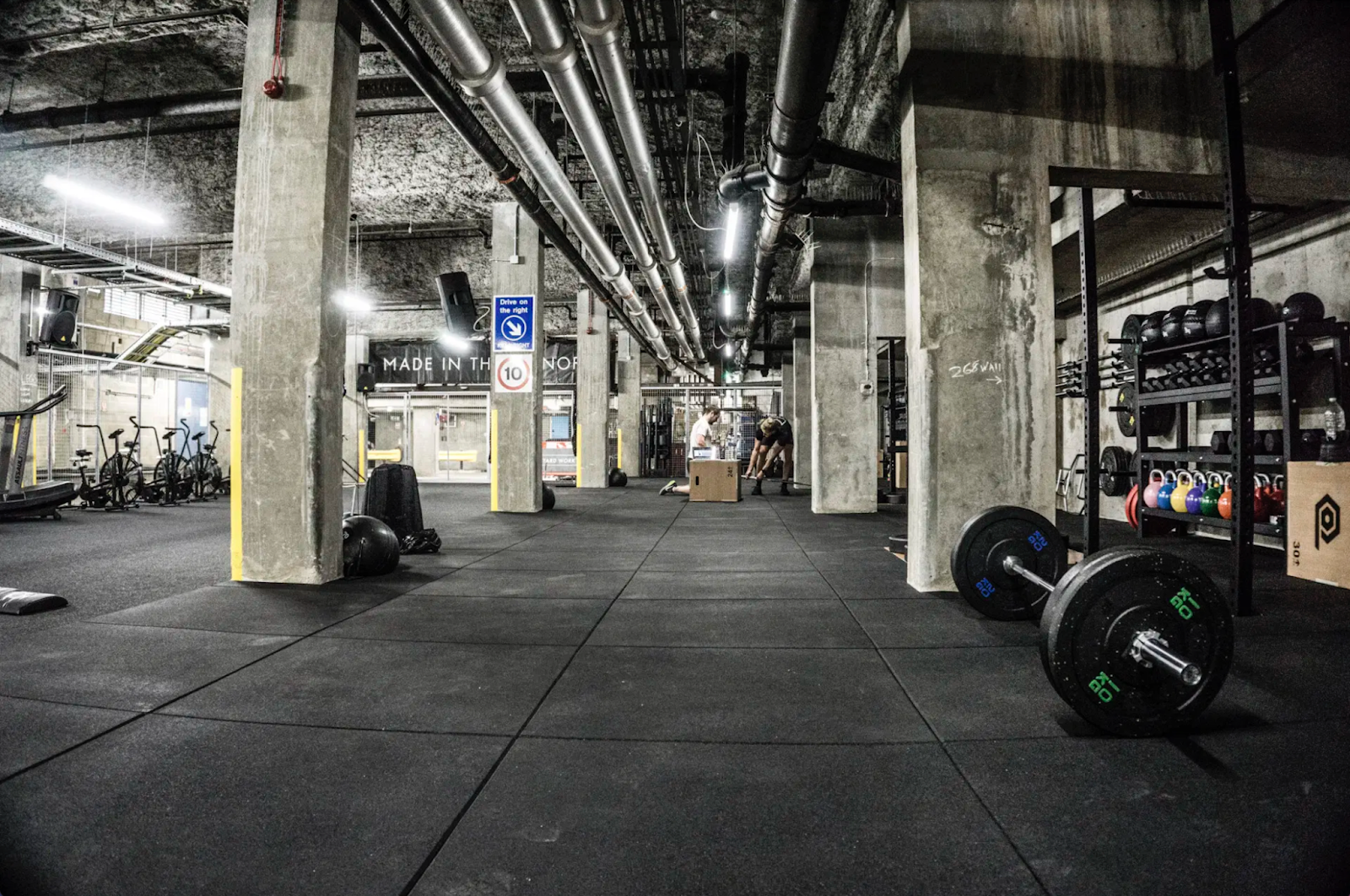 Everything about MCP from the sessions to the raw set up of the space is about getting comfortable with the uncomfortable. This wasn't my first rodeo here, so from the get-go, I knew that myself and the team were going to be in for a tough session!
'The Workout'
We were led by two amazing coaches Chloe and Lauren who got us started with a light warm-up that incorporated movements that were going to crop up in the workout, they were great at explaining the movements and showing us how to work through them with efficient form, this came in handy for the workout (especially with movements I wasn't so comfortable with such as the "sandbag over shoulder")!

The workout itself was a "chipper" with a 30-minute time-cap. A chipper involves a number of different movements (usually between five and 10), performed at high volume, in succession, until the workout is completed or you run out of time.

To make things more interesting the chipper was performed in a "you go, I go" format in pairs. This means one person in the pair is resting whilst the other performs the exercise. Calories and reps could be split however the pair preferred.
Here is a breakdown of what was performed in pairs (split however the pair preferred):

Station 1
– 100 calories on Assault Bike
When completed: A lap of the car park for both in the pair carrying a sandbag

Station 2
– 100 x sandbag over shoulder
When completed: A lap of the car park for both in the pair carrying a sandbag

Station 3
– 100 x Dumbell Thruster
When completed: A lap of the car park for both in the pair carrying a sandbag

Station 4
– 100 x Hand release push-ups
When completed: A lap of the car park for both in the pair carrying a sandbag

Station 5
– 100 x Burpees
When completed: A lap of the car park for both in the pair carrying a sandbag

If completed in under 30 minutes, the remainder of the time would be spent on the assault bike to push for max calories.
Round Up
All in all, I was a massive fan of this session, I left feeling like I'd really given it my all. I particularly enjoyed the paired format. I feel it gives you a lot more accountability as you don't want to let your partner down and therefore you don't want to let yourself down either!

I'm pleased to say that my partner and I managed to make it to the final assault bike with about 15 seconds left on the clock. I will take that as a win!

To be completely honest, I think half an hour was more than enough. I'm not sure how much longer I could have kept going at that intensity, but that's what Manor's all about – helping you find new limits by breaching your comfort zone – that I did!

At a team level, we certainly left feeling accomplished and unified! Safe to say, I had a large FFF lunch when we made it back to the office!

I must also add my triceps were aching for days after this workout (a good sign), probably down to the back-to-back Thruster, Push Up and Burpee combination!
Verdict!
Sweat: 10/10
Endorphins: 10/10
Recommendation: 10/10
A massive thank you must go to Chloe and Lauren for having us down and putting us through our paces! We will be back for sure!
Keen to give Manor a try? Head over to their site to check out their sessions!
---
Remember that individual experiences may vary, and the review is based on my personal encounter at Manor, SW1. It's advisable to visit, enquire, and experience the studio firsthand to make the best choice for your fitness level.
Latest posts by Theo Kilham
(see all)