Class Review: Parkside Gym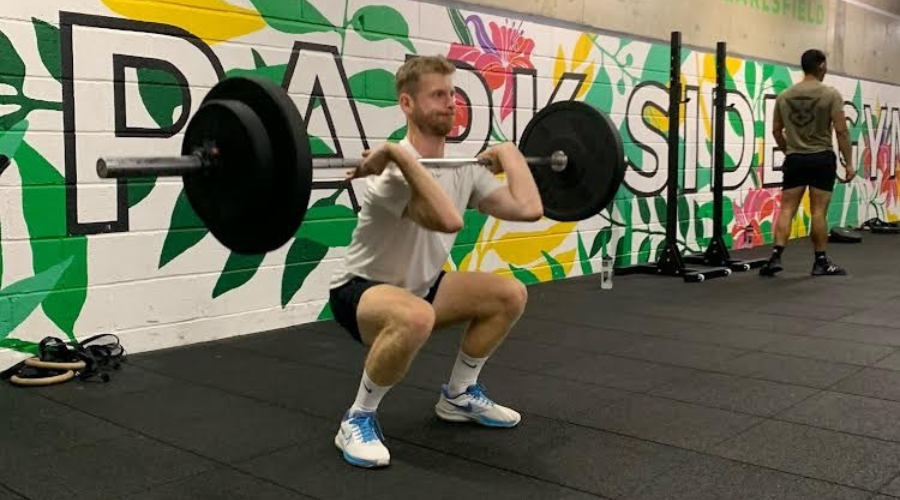 Hey, I'm Theo, one of the Business Development Team at Fresh Fitness Food. Yesterday, I dropped into my local CrossFit Box on part of the quest to develop my Olympic lifting technique!
Park Side Gym
Parkside Gym has been my go-to training spot for the past few months. The coaching team, the facilities and the awesome community of members have been core to helping me adapt and find my feet in the world of CrossFit which was completely new to me six months ago!
The box is situated roughly 5 minutes walk from Earlsfield Station. They offer a free taster session, and they're currently providing a 50% discount on your first month's membership.
Parkside is CrossFit affiliated, meaning they are an official CrossFit partner, they follow CrossFit programming and can participate in events such as The Open.
One message that the owner Jim and the coaching staff are passionate about pushing is that CrossFit is suitable for all fitness levels, there are always "scaled" options available to help build progression regardless of your current abilities.
Put simply, Parkside strives to build an environment where CrossFit can be enjoyed by everyone, that's a huge part of the reason I feel confident and comfortable to give each and every class my best shot!
My Weak Points
Now that I have tried my hand at a variety of drills and WODs, I have had some time to reflect on my areas of weakness. If I'm honest, I'm aware there are many areas that still need improvement, but as it stands, I feel the following areas are having the greatest negative impact on my all-around Crossfit Ability:
Olympic Lifts
Gymnastics
Rowing
Olympic lifts, especially cleans and snatches, are still an area I massively struggle with (probably due to the fact I had never done anything like this before trying Crossfit)!
Every Tuesday, Parkside runs a 6pm "Lifting" class focusing on technique and overall lifting progression. I have tried to be fairly consistent with attending these sessions so I can address my weak spots.
This blog focuses on what we got up to this week.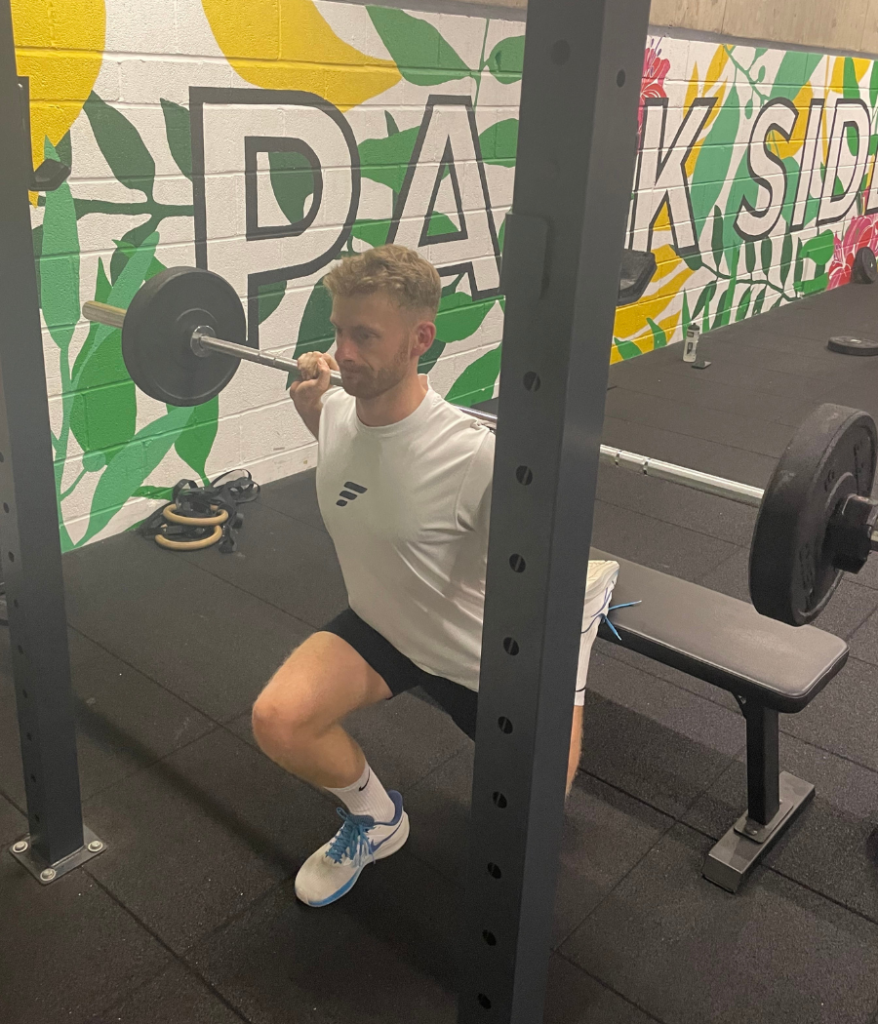 Lifting Session
I must give a big shout-out to Jim who is incredibly willing to educate and support me throughout these sessions!
Warm Up:
We did multiple 1 minute stints on the rower paired with some foam rolling to get our backs and lats nicely activated ahead of what was to follow. Jim also took us through some progressions of the clean using the bar only – I always find this really helpful to get my brain in gear before getting dialled in with any weight!
We also worked through some plate hold front squats to help with mobility and some high pull cleans to initiate the shrugging motion required for the cleans later in the workout.
Strength:
A: Clean 3 x 2 @ 60% of 1RM
B: Clean 4 x 2 @ 65% of 1RM
(2 minute rests between sets)
Accessory:
Every 2 minutes for 4 sets:
12 barbell Bulgarian split squats (6/leg)
The Verdict
Although the session looks short at face value, I think this is ultimately what helps me progress. There is plenty of time to rest between sets allowing me to get set for the next round and constantly ask myself "what can I do better this time around".
Hopefully, the photos do a lot of the talking but here are a couple of the things I felt pleased with following this session:

Using the power stance and shrugging more effectively allows me more time to drop under the bar (certainly still a work in progress, but I feel I'm moving in the right direction).
I feel more comfortable with the bar in the front rack position, I found this inherently uncomfortable just a few weeks ago!
And, of course here are some areas I know I need to spend more time on:
Stability – in the squat hold on the clean but also on my spit squats too.
Over jumping as I shrug – a bad habit which isn't helping me drop under the bar!
Ripping the bar too quickly off the floor in the early stages of the clean; this became apparent this week with the lighter loads we were working with.
Ratings:
Sweat = 6/10 (Purely as it was technique focused rather than the usual heart rate heightening WOD)!
Endorphins = 9/10
DOMS = 9/10
Recommendation = 10/10