Webinar Spotlight: Trends Panel – Personalised Nutrition in 2023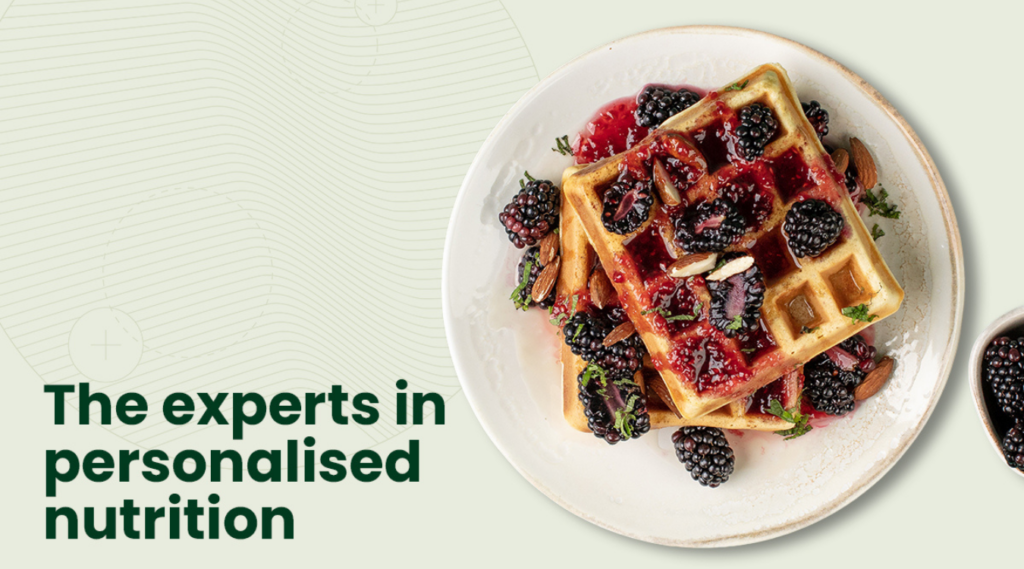 I'm Georgia, Senior Nutrition Manager at FFF. Here at FFF, we are driven by science. As a result, we ensure we keep up to date with emerging research so we can stay at the top of our game and deliver our top-quality product and information to you.
I recently attended a webinar hosted by Food Matters Live, titled Trends Panel – Personalised Nutrition in 2023.
As a bespoke nutrition brand, personalised nutrition is a key area of research to stay current on.
First of all, what is personalised nutrition?
Personalised nutrition uses information on individual characteristics (for example genetics, gut microbiome or biometric data) to provide targeted nutritional advice, products, or services (such as Fresh Fitness Food) to assist people in achieving a lasting dietary change in behaviour that is beneficial for health (1).
The overarching goal of personalised nutrition is to help maintain and increase health.
It is applicable to two areas:
Dietary management of people with specific diseases or who need special nutritional support—for example, in pregnancy or old age
Development of more effective interventions for improving public health (1).
What does the industry look like at the moment?
The personalised nutrition market is booming! The Markets and Markets Report noted that the market is projected to grow from USD 8.2 billion in 2020 to 16.4 billion by 2025.
They have suggested that this surge comes down to a few key drivers (2):
Rising health awareness
Growing trend of digital solutions for healthcare
Ageing population across regions
Shifting consumer trends e.g. increase in the preference for high-quality nutritional food
What I learnt about the future of personalised nutrition
The Webinar panel was chaired by Qina founder Mariette Abrahams and was made up of industry leaders from different sectors, including Dieticians and food brand owners – all of which had really interesting insights into the field.
It set out to help us understand what consumers are looking for in personalised nutrition, gain the latest market information on consumer trends and identify where the most significant growth is taking place and where the biggest opportunities lie.
On the whole, it seems as though there is likely to be a focus on a number of areas, including:
Interventions and products which provide consumers with the tools they need to make a difference to their health and wellbeing from home.
Forming agile partnerships between companies – it is important to combine strengths in order to create tailored solutions for consumers.
Offering solutions which are not only personalised in the biological sense but also from a behaviour change perspective. Behaviour change is being suggested as a barrier we are facing when it comes to making marked changes in the personalised nutrition industry.
Using wearable technology to provide greater insights into individuals. 
The take home messages
On the whole, the Personalised Nutrition webinar provided thought-provoking insights into some of the emerging trends in the personalised nutrition industry.
It is undoubtedly a dynamic area which is evolving at a rapid pace, so we as a company will be keeping our eyes peeled for interesting research and pivoting our product to support our clients in the best possible way.
As a consumer with an interest in personalised nutrition, you should ensure the products and services you use are tailored to you and not only provide you with the data you need but also show you how to make impactful changes using the data collected (or link you to a partner company who can). 
It is also vital that they give you the science behind them, as there are products in the industry which could be considered to be ahead of the science and require more research in the coming years.
Where does FFF come in?
At FFF, we use industry-leading analytics, your individual data and advice from qualified food scientists to create a personalised meal plan, which is unique to your caloric needs, macronutrient requirements and – of course – the foods you love to eat.
Our FFF app uses technology to align meals delivered to each individual client's energy expenditure based on real-time data from their smartwatch. As new ways of measuring real-time data emerge, it presents the perfect opportunity for Fresh Fitness Food to continue to develop hyper-personalised meal plans for individuals.
Nutrition guidelines often focus on the general population, whereas at FFF, we focus on your individual requirements. There should be no one-size-fits-all approach when it comes to nutrition. No two people are the same, so your diet shouldn't be either! 
For example, general guidelines for calorie needs suggest females require approximately 2000 calories per day for maintenance. However, for many sedentary individuals, this will likely exceed their requirements, whereas, for those who are extremely active, this will often be insufficient to support their energy expenditure. This highlights the clear importance of personalised nutrition!
Our service and accompanying app are made for anyone with a health or fitness goal and make achieving that goal as simple and convenient as possible.
If you would like to discuss a bespoke plan, book a call with one of our all-knowing nutritionists to discuss further. Have all the information you need but just don't want to cook? Give one of our plans a go with £50 off your first 5-days with code BLOG50 – Start your trial here.
---
References
Ordovas, J.M. et al. (2018) "Personalised nutrition and health," BMJ [Preprint].
Personalized nutrition market growth, analysis, Trends & Forecasts (2020) MarketsandMarkets. Available at: https://www.marketsandmarkets.com/Market-Reports/personalized-nutrition-market-249208030.html (Accessed: November 9, 2022).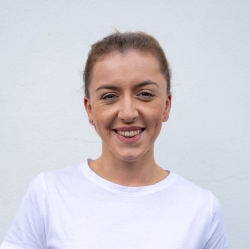 Latest posts by Georgia Chilton
(see all)