Cookie Dough Energy Balls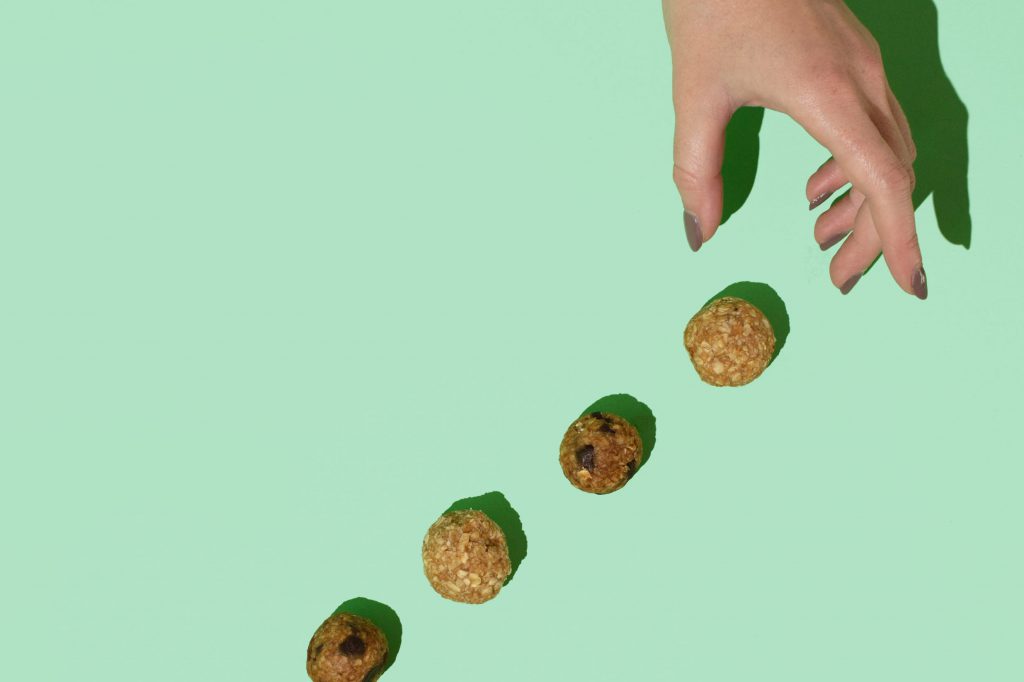 Guilty of eating cookie dough instead of waiting for the cookies to bake? These cookie dough energy balls allow you to do just that. They do also taste great baked if you have the patience to wait a few extra minutes!
Ingredients
120g oats
90g almond butter
22g oat milk
50g dates
15g maple syrup
1g salt
30g dark chocolate chips
Directions
Soak the dates in boiling water for 30 minutes to soften, then blend in a food processor until smooth.
Add the remaining ingredients and blend for a few pulses until combined and the oats have broken down slightly.
Portion and roll into 25g balls.
---
Fresh Fitness Food provides personalised meal plans delivered straight to your door, ensuring not only that you have the nutrients you need to manage your stress levels, but also that you have the time usually spent shopping, cooking and washing up, to engage in your favourite stress-reducing activity. To discuss which nutrition plan is right for you, book a call with our in-house nutrition team here.
Order today and start smashing your goals with personalised nutrition!
Get £50 off a 5-day trial with code: BLOG50. Start your trial here