Why Should You Care About Eating Seasonally?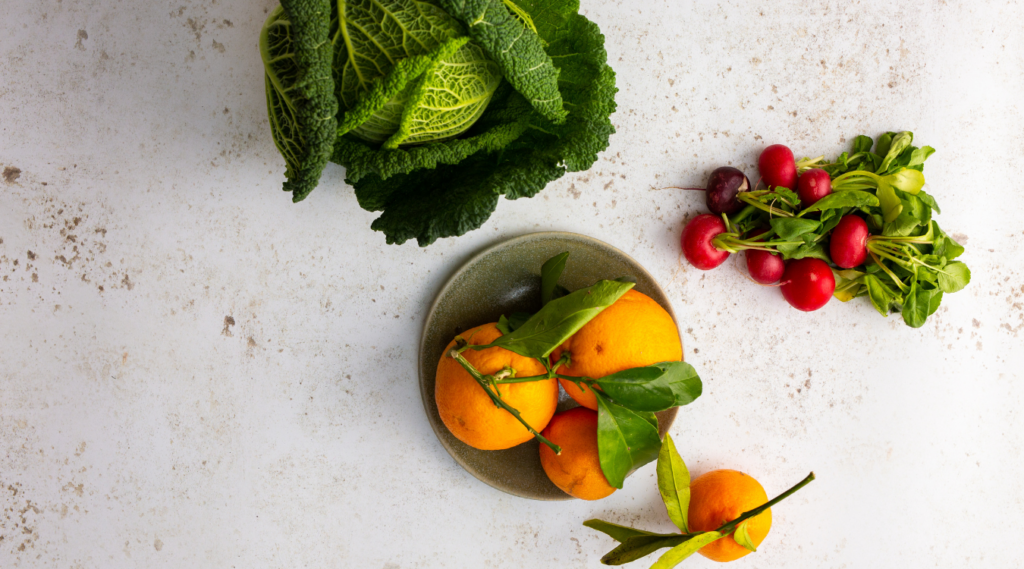 As each new season springs upon us, we often hear that eating with the seasons is a great way to fuel your day. But exactly is eating seasonally, and why has it grown in popularity?
What is seasonal eating?
When we refer to 'eating seasonally', we are referring to consuming produce that is harvested at that specific time of year, whilst 'eating locally' refers to consuming produce which is grown in the UK. 
Seasonal eating has grown in popularity, as interest in maintaining and supporting both our own health and the health of our planet has increased.
Why should eat seasonally?
At Fresh Fitness Food we are obsessed with using the freshest ingredients possible, which inevitably means utilising seasonal produce wherever we can!
With each seasonal menu update, we aim not only to make each dish as flavourful and tasty as possible but also to ensure our clients receive beautiful, rainbow-coloured dishes all year round. 
Benefits of seasonal eating
1. Flavour
We've all undergone the trials and tribulations of the unripe, stringy avocado, or the bland, watery tomatoes, purchased in a hurry on a cold November evening, in the hope of recreating some summer magic. There is quite frankly, nothing more disappointing when it comes to food. What a waste! Harvest these ingredients in season, and the taste is something to behold, and they aren't the only ones, think creamy buttery avocado spread, juicy tomatoes, buttery sweetcorn and sweet green peas.
2. Nutrients
Seasonality not only affects the tastes, flavours and textures of the ingredients you use but also affects the quality of nutrients those ingredients provide. 
In addition, the ingredients growing in season, tend to be what our body both craves and needs. Think light, water-based, fresh ingredients to hydrate you during the summer heat, such as watermelon, cucumbers, tomato, and spinach, in comparison to hearty winter stews to keep you warm from September onward – utilising our seasonal root veg such as carrots, celeriac, squash and parsnips. 
3. Sustainability
Sustainability is one of Fresh Fitness Food's three core values. Consuming produce outside of its season, often means that the produce has been through a long process of transportation, thus accruing a large carbon footprint, and has undergone intensive farming procedures, to force growth outside of its regular season.
Consuming seasonal produce means reduced resources required for growth and harvesting, a lower carbon footprint due to the reduced transportation of goods, and increased support for local producers all around the world. What's not to love!
5 foods in season in new recipes
Spring is finally here and we're embracing seasonal, fresh produce and nourishing feel-good meals. Our new menu is packed with nutrient-rich ingredients that are full of spring flavour and lighter, brighter options as the days get longer and temperatures warmer.
Raspberries: Raspberry Chia Bites
Beetroot: Candy Beet and Lentil Salad with or without Baharat Chicken, served with Lemon Dressing and a Herb Labneh.
Spinach: Pangrattato Topped Chicken or Fish with Broccoli, Roasted Courgette and Whole Grain Penne, served with Spinach Pesto and Parmesan.
Peas: Orange Glazed Tofu or Salmon with Radish, Cavolo and Pea Salad, Tomato Salsa and Quinoa served with a Tamarind Dressing.
Basil: Pesto Chicken Salad with Chickpea and Sorghum Tabbouleh and a Balsamic Dressing.
Ready to discover the benefits of eating seasonally for yourself? Get started today with £50 off a 5-day trial using code BLOG50. Start your trial here.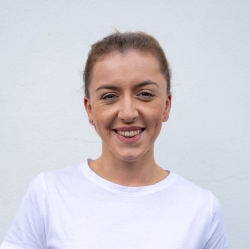 Latest posts by Georgia Chilton
(see all)