Ferrero Rocher Balls – Recipe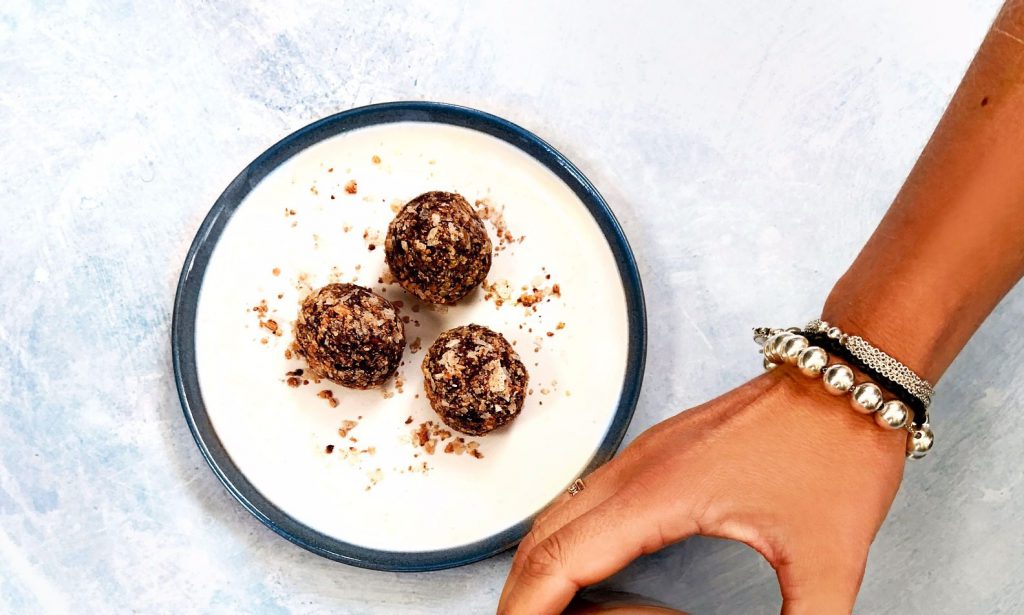 These Ferrero Rocher balls are the perfect accompaniment to a cuppa, and you can whip them up in no time!
INGREDIENTS
– 187g dark chocolate drops
– 175g coconut milk
– 75g maple syrup
– 6g instant coffee (ground)
– 225g hazelnut butter
– 75g vanilla protein
– 75g gluten free filo pastry (fine sheets of ready made pastry)
METHOD
-Place filo pastry into oven and bake at 160 until crispy.
– Pop baked filo into a blender and pulse until it breaks down into small pieces.
– Add all ingredients except hazelnuts to blender and blend until smooth.
– Remove from blender and mix with ground hazelnuts.
– Roll into balls and coat in the crispy filo.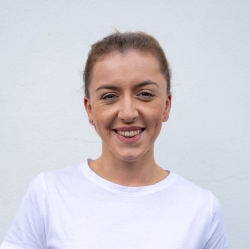 Latest posts by Georgia Chilton
(see all)