FRESH FITNESS FOOD PROTEIN OREOS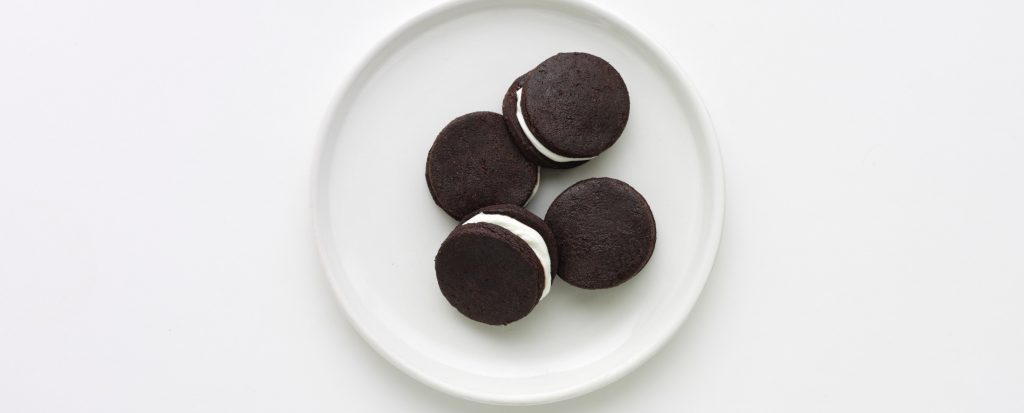 FRESH FITNESS FOOD PROTEIN OREOS
We've been begged and pleaded to share this sumptuous treat recipe, and finally we've given in. High in protein, low in GI and completely guilt free, this twist on the classic has us 'ore-over' it!
Introducing the infamous 'FFF Protein Oreo'…
Ingredients for 1 portion (2 Oreos)
Oreos
– 5g Maple Syrup
-10g Honey
-15g Chocolate Protein (We use whey, but you could sub this for vegan protein)
– 5g Ground Almonds

Filling
– 5g Coconut Flour
– 5g Vanilla Protein
– 25g Greek Yogurt
Method
– Mix together all ingredients for Oreos, before rolling out and cutting into circles.
– Bake these for around 3-4 minutes at 170 degrees.
– Once completely cooled, spread a layer of the filling and add a lid!
– Voilla, the healthy sweet treat you always dreamed of!