How to Meal Prep for a Week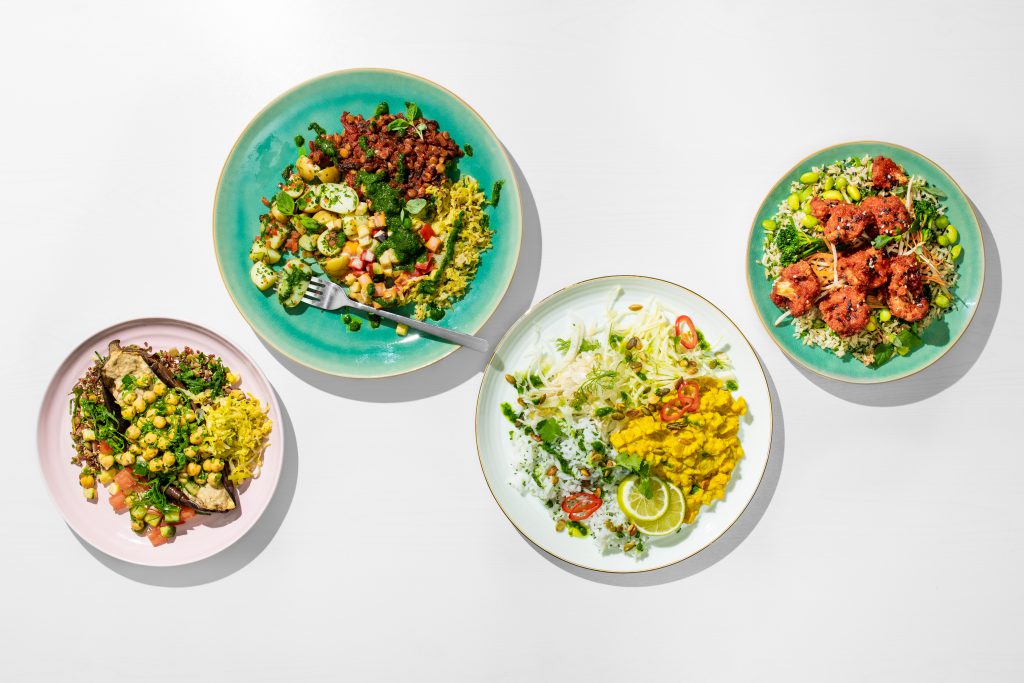 Laying out your Tupperware on a Sunday evening and slaving over a hot stove to prep your weekly meals can seem like a drag, especially if you've had no time to plan, or if you have other things to prioritise ahead of the working week. Meal prep doesn't have to be though! It can be factored into your weekly schedule pretty easily, provided you follow our simple steps! You'll certainly thank yourself (or us) later!p
Feeling organised and motivated will put you in a great position to start each week strong and maximise your potential for progress, and getting the most out of your week.
Why meal prep?
There are countless benefits to prepping your meals ahead of time, including:
Saves time – it can free up precious time to spend with family, exercise or just relax and put your feet up!
Saves money – doing small food shops every evening, ordering takeaways or grabbing things on the go, quickly adds up – often at a very alarming rate! Bulk buying ingredients and purchasing for fewer recipes will likely help you reduce your food spend over time.
Minimises food waste – rather than giving in to enticing offers and buying countless things you may not actually require, you are making sure you are only purchasing the ingredients you need. This will help to avoid the need to throw away unused, out of date items.
Reduces your 'what to cook for dinner stress' – at the end of a long, busy day, the last thing you will likely want to do is to raid the fridge and plan and prep a meal.
Helps you stay on track with healthy eating habits – it can contribute to an overall more nutritionally balanced diet, as you are carefully selecting your meals for the week, making sure they all contain adequate variety and fruits and veggies, rather than ordering take-aways or grabbing things on the go.
How to get started with your weekly meal prep
Start by asking yourself a few simple questions:
What type of meals do you need to prep? Breakfast, lunch, dinner, snacks?
Do you want to prep full meals or have readily prepared ingredients at hand to put into a meal, which can help to speed up cooking time?
Can you make something that can be prepared/eaten in different ways for example a dish which can be enjoyed with both sweet potato or rice?
Will you be eating meals on the go or having them at home?
What heating facilities will you have available to you at the time of having your meals?
How often do you want to change your meals?
Choose your recipes carefully – it likely isn't the best time to try out something new, just in case things don't go to plan. Using tried and tested recipes that you know are easy and tasty is a great starting point and you can build your repertoire from there.
So you've chosen your meals for the week – what next?
Firstly, make sure you have set aside ample time to prep your meals – perhaps even schedule it in your calendar ahead of time. Pre-warn your family members, flatmates or partner, to make certain you'll have free use of the kitchen.
Write yourself a shopping list to ensure you don't forget any important ingredients. Then, check your cupboards for dry ingredients such as spices and ensure you have all of the necessary cooking equipment. Lay out all of the containers (and corresponding lids) required and ensure you have enough space in the fridge to store everything.
Plan the actual prep and cooking process before starting so that you can be time savvy with it. Whilst certain elements are cooking, prep other parts of the dish. For example use the time it takes to boil rice, to chop and prep all the veggies for that particular meal.
What's the best way to store your prepped meals?
There's no point spending time prepping meals if you're going to fall at the final hurdle and fail to store them correctly. Storing your meals appropriately will not only help keep them as fresh and tasty as possible but also in tip top condition from a food safety perspective.
Start by making sure you have plenty of Tupperware containers at the ready. Ideally a matching set, not only for aesthetic purposes but also to ensure they can be neatly and easily stacked in your fridge. Check that your containers are BPA free, with an air-tight seal. For ease of use, they should also ideally be microwave, refrigerator, freezer and dishwasher safe.
After portioning up your meals into separate containers, you'll need to consider the following:
Allow the meals to cool down to room temperature before sealing and putting in the fridge. However, try to make sure food is out for no longer than two hours.
Ensure your fridge at a temperature between 1°C and 4°C, which is out of the food temperature danger zone.
If you're planning on freezing some of the prepped meals, try to do so the same day they are cooked, to ensure maximum freshness.
For even more tips on meal prep, check out our complete guide to meal prep.
————
Meal prep doesn't have to be a chore and has a range of very useful benefits. To get the most out of the process, it largely comes down to a little planning ahead of time.
However, if this sounds a little daunting, if cooking is perhaps not your forte or if you simply can't be bothered to carve out the time, no problem – we've got you covered! At Fresh Fitness Food, our bespoke, time-saving meal plans are designed by top nutritionists and tailored to the unique health and fitness goals of people just like you.
Clients on the service report saving an average of 7 hours time per week! Just think about what you could do with all of that extra time!
Sign up here and have nourishing meals delivered straight to your door, ready to eat – so you'll never need to think about prepping, cooking, counting macros or cleaning dirty dishes or Tupperware again. Plus, you can get £50 off a 5-day trial with code BLOG50.

If you would like to discuss how the service could work for you and your lifestyle, book in for a call with either myself or one of our other nutritionists here. We look forward to hearing from you!
Georgia Head, Fresh Fitness Food Nutritionist, BSc Nutrition & MSc Sports and Exercise Nutrition
---
Fresh Fitness Food provides personalised meal plans delivered straight to your door, ensuring not only that you have the nutrients you need to manage your stress levels, but also that you have the time usually spent shopping, cooking and washing up, to engage in your favourite stress-reducing activity. To discuss which nutrition plan is right for you, book a call with our in-house nutrition team here.
Order today and start smashing your goals with personalised nutrition!
Get £50 off a 5-day trial with code: BLOG50. Start your trial here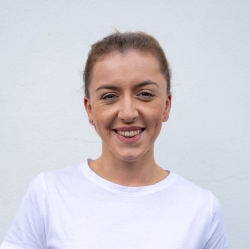 Latest posts by Georgia Chilton
(see all)