Rocky Road Bars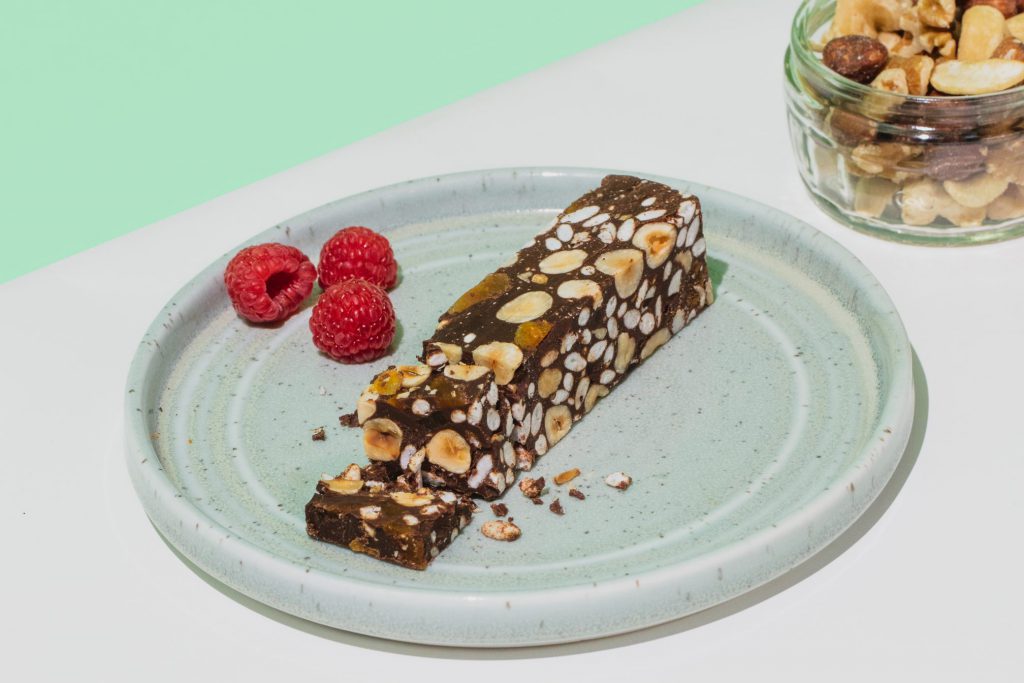 Sweet and chewy dried fruit, crunchy chopped nuts and crispy puffed rice, all wrapped in a rich dark chocolate blanket. Even if you don't have a sweet tooth these rocky road bars are likely to become a firm favourite snack or dessert.
Ingredients
90g puffed brown rice or protein crispies
300g dark chocolate chips
40g almonds, roughly chopped
130g raisins
100g coconut oil
15g maple syrup
80g dried apricot, roughly chopped
15g hazelnuts
Directions
Melt the chocolate and coconut oil together in a bain marie, or in short bursts in the microwave, stirring every 30 seconds, then set aside to cool slightly for a few minutes.
Mix all ingredients together, transfer to a baking tray lined with parchment and place in the fridge for at least an hour or overnight before cutting up into portions.
---
Fresh Fitness Food provides personalised meal plans delivered straight to your door, ensuring not only that you have the nutrients you need to manage your stress levels, but also that you have the time usually spent shopping, cooking and washing up, to engage in your favourite stress-reducing activity. To discuss which nutrition plan is right for you, book a call with our in-house nutrition team here.
Order today and start smashing your goals with personalised nutrition!
Get £50 off a 5-day trial with code: BLOG50. Start your trial here