Lamb Meatballs with Slow-cooked Red Pepper & Tomato Sauce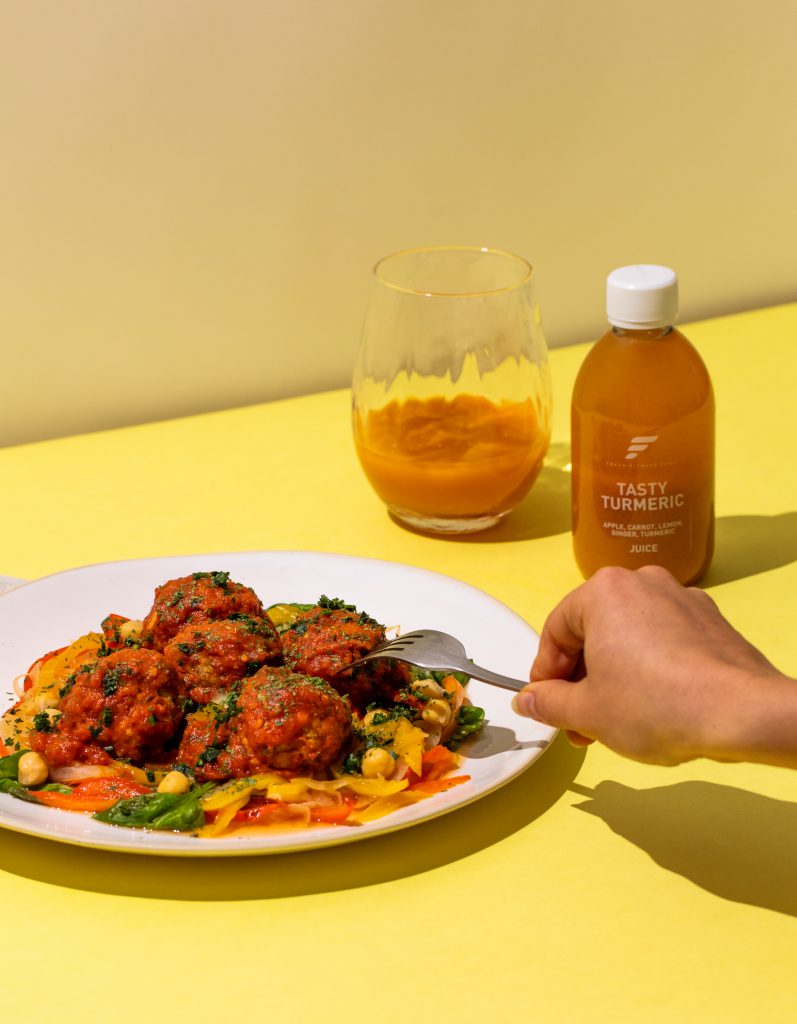 As the weather gets colder these hearty lamb meatballs with a rich pepper and tomato sauce make a perfect dinner. Simple to prepare, packed with plenty of protein and the addition of courgette helps to keep the meatballs juicy whilst also adding some extra veg.
Ingredients
500g lean lamb mince
100g courgettes, grated
40g breadcrumbs or gf breadcrumbs
1 Red pepper, sliced
1 White onion, sliced
1 tablespoon white wine vinegar
1 tin chopped tomatoes
1 teaspoon parsley, washed and finely chopped
150g cooked chickpeas, drained
A big handful of baby spinach, washed
Salt and pepper to taste
Directions
Place the peppers and onions in a large saucepan with the vinegar over a low heat for an hour or so, stirring occasionally, then add the tomatoes and continue cooking for another hour, stirring and adding a little water if necessary.
Mix together the lamb mince, breadcrumbs, courgettes and roll into roughly 40g balls.
Place on a baking tray and roast in a preheated oven at 180c for 35 minutes, in the last ten minutes of cooking add the chickpeas to the trays.
Stir the baby spinach into the pepper mix and mix all ingredients together.
---
Fresh Fitness Food provides personalised meal plans delivered straight to your door, ensuring not only that you have the nutrients you need to manage your stress levels, but also that you have the time usually spent shopping, cooking and washing up, to engage in your favourite stress-reducing activity. To discuss which nutrition plan is right for you, book a call with our in-house nutrition team here.
Order today and start smashing your goals with personalised nutrition!
Get £50 off a 5-day trial with code: BLOG50. Start your trial here