Shakshuka- aka Baked Eggs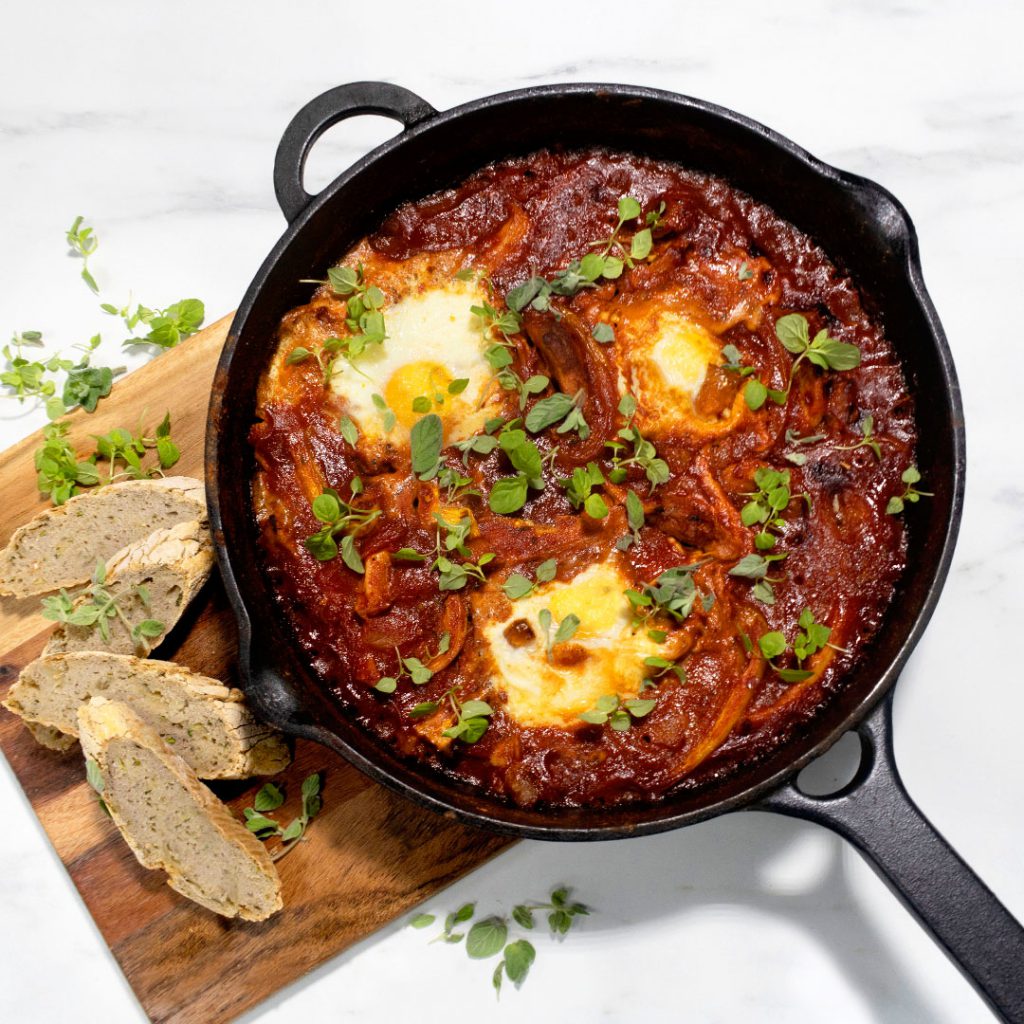 This baked egg recipe, otherwise known as shakshuka is a traditional Israeli breakfast dish, which has quickly become a classic around here too. With a smokey tomato base and perfectly baked eggs it is equally good when served up as a dinner meal!
Ingredients (serves 2):
4 eggs
1 red pepper
1 yellow pepper
2 red onion
2 cloves garlic
1 tsp paprika
1 tsp cumin powder
1 tsp dried oregano
1 can chopped tomatoes
2 cooked chicken breast (pulled apart)
Method:
Dice onion, slice the red peppers and finely grate the garlic.
Place a large cast iron skillet on the heat, add a little oil. Add the onion, peppers and garlic.
Begin to fry until the onions begins to wilt down. Add the spices and herbs and fry to coat all the veg.
Preheat the oven to 170c.
Once all the veg has cooked down and it begins to colour add the tomato paste and mix through the veg.
Cook the tomato paste for 4-5 minutes then add the chopped tomatoes. Cook for a further 20 minutes on a low heat.
Add the pulled chicken and mix through the sauce.
Make 4 wells in the top of the dish and crack the eggs into them.
Place the pan into the preheated oven and cook for 10-15 minutes or until the egg white is cooked and the egg yolk is still slightly runny.
Remove from the oven and serve!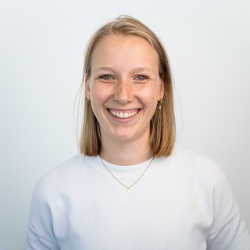 Latest posts by Lisa Scheepers
(see all)