Stay Active without a Gym
There's no denying things are a bit different right now, and while the first few weeks are bound to feel bumpy, we need to begin to find a bit of routine in this new setup. Current conditions mean gyms are out of the question, your favourite Saturday morning spin is no longer an option and letting off steam throwing around your barbell is a thing of the past, for now. While some may see this as a negative, we're finding the silver lining, focusing on what we can do as opposed to what we can't.
As current guidelines stand, being outside is still an option. Be that to rep out some sets in the comfort of your garden, or head out on a run while abiding by social distancing. Currently, we've got it good in the grand scheme of things.
We want you to respect the guidelines and give back to those working around the clock as much as possible. In light of this, we're sharing some of our favourite ways to move without breaking any rules or putting anyone more vulnerable at risk. We should also note, please only give these suggestions a go if you're feeling fit, well and are non-symptomatic.
Home workouts
These are everywhere right now, thanks to a large proportion of the fitness industry giving up their time to give back to you. From bodyweight workouts to one dumbbell wonders, there are all sorts out there for you to get your hands on, the majority being free. A few of our favourites are:
2) Get ready to run
As guidelines stand, getting outside to run is still a possibility, so get out in this glorious sunshine and embrace the incoming endorphins. Choose routes without big crowds, and do your best to distance yourself from other walkers and runners by two metres. All this takes is a little consideration, wait when someones approaching a more narrow path and get a bit creative where you run.
Are you looking for something a little spicier? Try sourcing a (quiet) hill and chasing down some sprint repeats. You'll be surprised how few you need to feel it the next day.
3) Go for a walk
Again, this requires respect and a reminder that social distancing applies here too. Make your morning coffee at home, and take it for a wander or grab a herbal tea and head out after a day at your desk. The benefits of just moving will do wonders for both mind and body.
4) Just Move
Grab your mat and get moving, whichever way you like. Jump up and down, take it low for a stretch or dig into the dance moves you'd usually only perform on a Friday night, post 11 pm. However, you choose to do it, make sure it does the job you're chasing, be that to sweat or just a chance to get out your head.
Fresh Fitness Food provides personalised meals plans delivered straight to your door, ensuring not only that you have the nutrients you need to manage your stress levels, but also that you have the time usually spent shopping, cooking and washing up, to engage in your favourite stress reducing activity. To discuss which nutrition plan is right for you, book a call with our in-house nutrition team here.
Order today and start smashing your goals with personalised nutrition!
Get £50 off a 5-day trial with code: BLOG50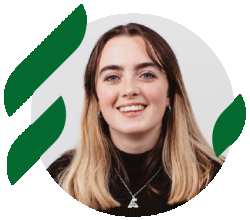 Latest posts by Meghan Foulsham
(see all)