White Bean and Tahini Hummus Topped With Kale Pesto Recipe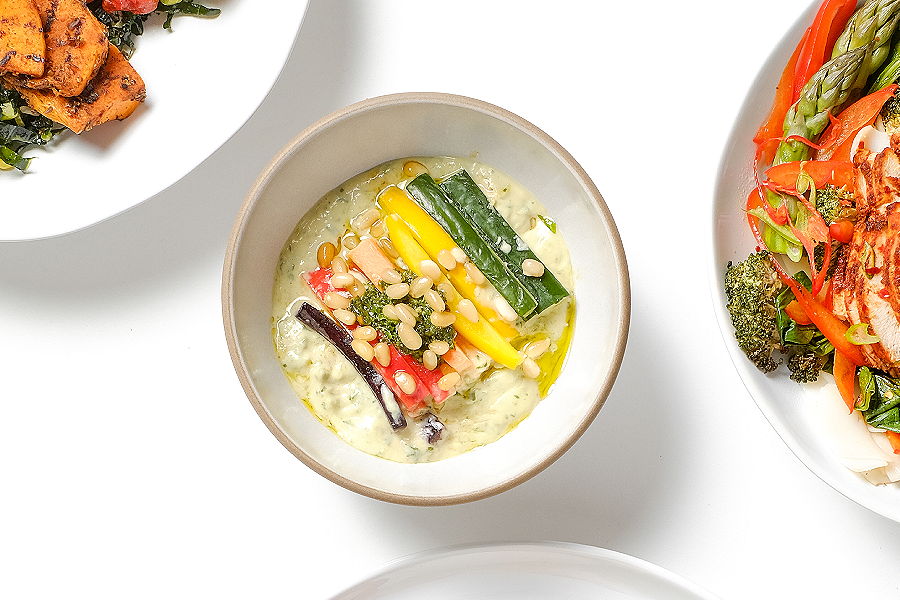 If you were to eat this recipe in full, you'd be nearing 100% of your daily calcium intake, but we don't recommend you do that (although it is delicious), we recommend you spread it out and snack across the week, for a daily hit.
Ingredients
For the dip
150g Silken tofu
100g White beans
1 tsp Tahini
1/2 Small clove of garlic
1tsp Lemon juice
1 tbsp Olive oil
For the pesto
100g Kale
60g Parmesan
3 Cloves garlic
75ml Olive oil
1/2 Lemon (juiced)
80g Pine nuts
Salt and pepper to taste
Method
– For the white bean dip, simply add all ingredients to a blender and whizz to a smooth consistency
– For the pesto, strip the leaves off the kal, discard of the tougher stalks and wash what remains
– Blend the remaining ingredients with a hand blender or a regular blender until you have a chunky pesto!
– To serve add a dollop of pesto on top of your hummus and mix through
– Serve with your favourite veggie crudités, on top of rice cakes, inside wraps, or simply as a side to your favourite salads!
Enjoy!