Vitamin K 'Up Close'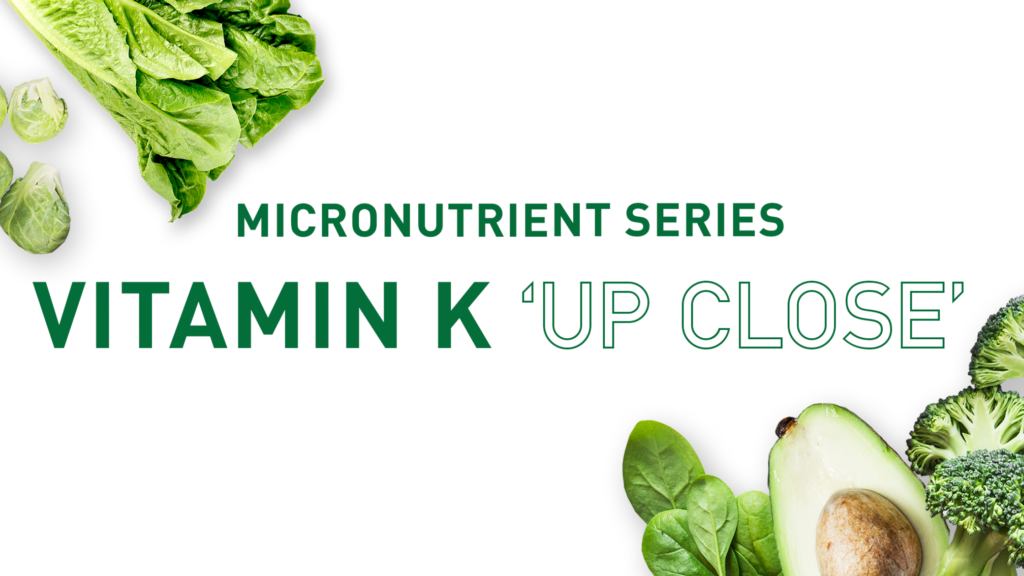 What is vitamin K and why do we need it?
Vitamin K is a fat-soluble vitamin that's involved in hemostasis and bone health. Hemostasis is the process of blood clotting, which prevents and stops bleeding upon injury. A deficiency in vitamin K can cause bruising and problems with bleeding as the blood will take longer to clot.
"A vitamin K deficiency is very rare for healthy adults"
The body can store vitamin K in the liver for future use, so when you eat more than your body needs, the body will store it and use it on the days that your vitamin K intake is lower.
What is the recommended daily intake of vitamin K?
The recommended intake for vitamin K for adults over 18 years is 70 μg/day.
A vitamin K deficiency is very rare for healthy adults, as the vitamin can be found in many different food sources. People who malabsorp dietary fats, people with bariatric surgery, people with liver damage or liver disease, or people with a history of prolonged use of antibiotics, may have trouble getting enough vitamin K. These individuals might benefit from vitamin K supplementation.
There's also a risk for newborn babies who may suffer from disordered bleeding, called 'vitamin K deficiency bleeding'. Most babies get a vitamin K injection after birth or with some given daily droplets of vitamin K across the first few weeks of life.
It's unknown if a high intake of vitamin K can be harmful. If you're taking a supplement, it's safe to take a dosage of 1mg or less. People who are taking blood-thinning drugs for medical reasons should be very careful vitamin K supplementation.
Which foods contain vitamin K?
A healthy and balanced diet covers the vitamin K requirements for healthy adults. Loads of fruits and vegetables contain vitamin K, so it's easy to get plenty without trying too hard!
Foods rich in vitamin K:
Green leafy vegetables (kale, spinach, turnip greens, swiss chard, romaine, lettuce, broccoli, cauliflower, cabbage)

Carrots

Avocado

Prunes

Kiwi

Berries

Figs 

Vegetable oils

Meat

Dairy products
How can I increase the vitamin K levels in my diet?
"A healthy and balanced diet covers the vitamin K requirements for healthy adults"
"Five-a-day keeps the doctor away!". If you eat the daily recommended fruit and vegetable intake, there's no reason to worry about your vitamin K intake. Should your intake be lower due to medical reasons, please see below some tips on how you can increase your daily intake.
Green leafy vegetables can easily be added to soups, casseroles, or stir-fries.

Use vegetable oils, in particular soybean oil, to cook your meals instead of butter.

Add fresh or dried fruits to your breakfast meal or have it as a snack in between meals

Add avocado to your salads (or any meal), or sprinkle them with berries, pomegranate or dried fruits.
Fresh Fitness Food provides personalised meals plans delivered straight to your door, ensuring not only that you have the nutrients you need to manage your stress levels, but also that you have the time usually spent shopping, cooking and washing up, to engage in your favourite stress reducing activity. To discuss which nutrition plan is right for you, book a call with our in-house nutrition team here.
Order today and start smashing your goals with personalised nutrition!
Get £50 off a 5-day trial with code: BLOG50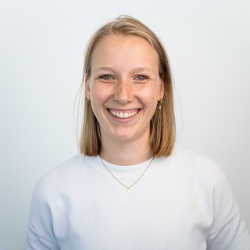 Latest posts by Lisa Scheepers
(see all)