Vegan Ratatouille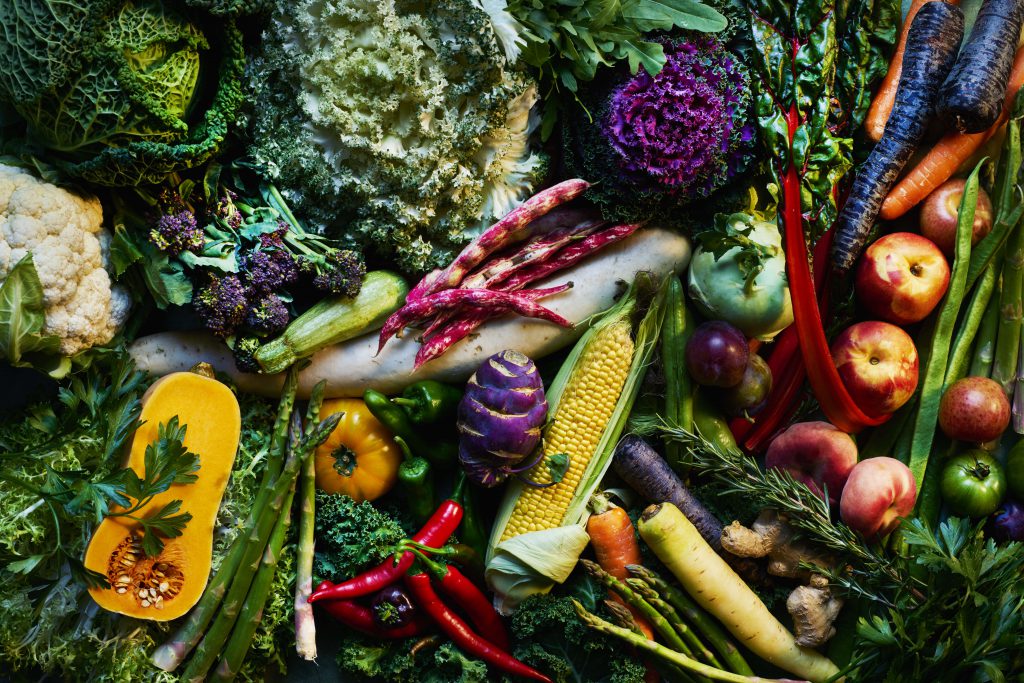 Our ratatouille is jam-packed with vitamins and minerals that will keep you feeling healthy and energized in the cold months ahead! – And, it's absolutely delicious too
The Ratatouille
Onion

Carrot

Celery

Red peppers
Yellow peppers
Tomato paste
Chopped tomatoes

Rosemary

Bay leaves

Basil

Thyme
Dice the onion, celery and carrot into similar sized chunks.
Heat 2 tbsp of oil in a large saucepan, then add the onion, celery and carrot.
Stir together well. Now add the rosemary, bay leaf and thyme.
Meanwhile, slice the peppers and remove seeds. Place on an oven tray and bake for 20 minutes.
Once the onion, celery and carrot have become golden and have softened, stir in the tomato paste and let cook for 4-5 minutes.
Add chopped tomatoes and cook for a further 20 mins on low heat.
Add the oven-roasted peppers and basil to the sauce and blend to bring together.

Vegetable base
Butternut squash

Courgette

Aubergine

Red onion

1 bunch thyme

Olive oil



Slice the butternut, aubergine, courgette and red onion into 1/2 cm slices.
Place the ratatouille sauce into the bottom of a roasting tray.
Layer the vegetable base upright in the following order: butternut squash, courgette, aubergine, red onion, and continue until all the veg is used.
Finally, scatter the chopped thyme over the ratatouille and add a drizzle of olive oil.
Now cover with foil and place into an oven at 160C for 40 minutes.
Remove the foil and place back in the oven for 15 minutes or until nicely crispy and golden!
Viola!
Photo credits too:
Nick Nice