Veganuary Week – #2

You aren't the only ones who missed FFF over the Christmas break. Team FFF's deliveries did not start again until Monday of this week, meaning I was left to fend for myself at the start of Veganuary which was an eye-opener to say the least!
Challenges
Challenge #1 – airport
I came up against my first challenge on New Year's Day when I was at the airport after spending Christmas in Gibraltar. I expected vegan food options to be slightly limited but did not expect there to be nothing at all to choose from. The only vegan item was Oreos – this is definitely not a breakfast option I would advocate, but it was either that or no breakfast! This is a clear example that a vegan does not necessarily equate to a healthy choice – a topic you can read about here.
I soon came to find that within central London and larger supermarkets, options are extensive, but in small corner shops and older cafes, it is more a case of what can you take out of certain things to make them vegan, rather than numerous vegan options. Most places are very accommodating, it just takes a little more planning.
Challenge #2 – brunch
Eggs are a weekend/ brunch staple for me and as a home-cooked brunch for a group of friends at my house loomed, I trawled the internet for tasty ideas. There are actually more options than I first anticipated. The menu ended up consisting of courgette, carrot and potato fritters, smashed avo on toast with hummus, followed by homemade brownies – DELISH.
Considerations
Supplementation
As discussed in the previous blog, a vegan diet/lifestyle has the potential to be nutritious and support your requirements, but it does take more planning when it comes to ensuring you are consuming enough protein, as well as a healthy balance of all of the essential vitamins and minerals you need.
Protein – I am not the biggest fan of meat replacements or items such as tofu, which limits meal options sometimes (thank goodness for FFF's varied menu though!). For that reason and due to my current protein requirement, I have decided to supplement with vegan protein powder once per day – this is not necessary for everyone and note we would usually advocate a food-first approach where possible.
B12 – is mainly found in animal products and the best sources for vegans are often fortified products, meaning supplementation should be considered. I have been taking a B12 supplement each day and will do so for the duration of the month
Marketing
My inbox has been inundated with vegan newsletters, offers on products and deals at local restaurants. I know for some it is a marketing tool and companies have even been known for holding products back until January, but it is great to see many places getting involved and aiming to make things a little easier and more accessible for all.
On the Food Matters Live – table talk podcast, guests discussed how 2019 had been the year of the vegans and rarely a day passes without some new development that helps to feed the huge demand for plant-based food and drink. You can listen to it here.
Waitrose released information stating sales for vegan meals have overtaken vegetarian meals for the first time ever!
This week's round-up – tired and very hungry all of the time. I think this is largely down to a change in the training phase and getting back to work post-Christmas, rather than the change in the diet itself. I think it may be a little early to notice any marked changes just yet.
One point, however, I have not craved meat or fish at all, which I am quite surprised about but pretty pleased to note.
I also think my mindset has started to change from what will I be missing out on to what new things can I try!
Looking forward to the next few weeks!
---
If you're looking for a way to kickstart a plant-based diet, feel free to chat to us about it by booking in a call here. If you want to try our delicious new plant-based summer menu out, you can get £50 off a veggie, vegan or flexi 5-day trial with the code PLANTPOWER50.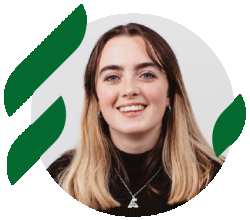 Latest posts by Meghan Foulsham
(see all)