Vitamin B12: Sources, Benefits, Deficiency and Dosage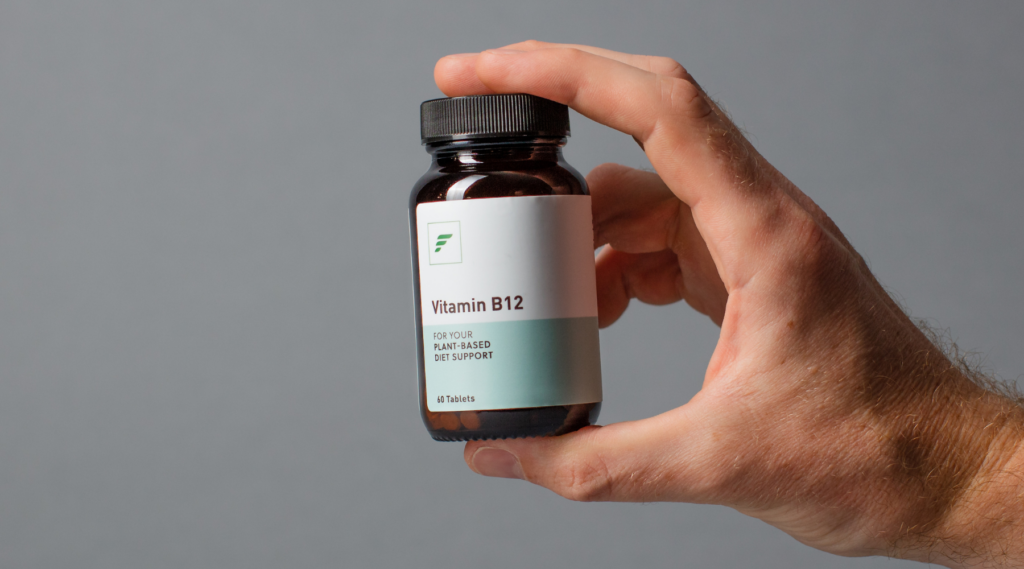 Why do we need vitamin B12?
Vitamin B12 is important to keep the nervous system healthy and plays a role in the formation of red blood cells and DNA.
The central nervous system is especially vulnerable to vitamin B12 deficiency. Vitamin B12 is synthesised only by microorganisms, and for this reason, natural food sources of B12 are limited to foods of animal origin. Because of this, vegetarians and vegans are the most vulnerable groups to develop a vitamin B12 deficiency (1, 2).
The liver can store a relatively high amount of vitamin B12, meaning that it may take a few years before we notice any manifestations of an inadequate intake. Effects on the nervous system can start with numbness or tingling in the hands, legs, or feet. When deficiency becomes more severe, difficulty in walking develops, such as staggering and loss of balance, and can result in a disturbed vision (3).
Food sources of vitamin B12.
Meat and poultry
Fish
Eggs
Dairy products
Fortified cereals
What is the Nutrient Reference Value of vitamin B12?
2.5 mcg/day (3).
For who do we recommend a supplement?
As vitamin B12 can only be found in animal-based food sources, it's highly recommended for vegetarians and vegans to consume a vitamin B12 supplement (2). If you eat meat or fish a few times per week, you will get enough vitamin B12 from your diet.
As rates of absorption lower as we age (50 years +), it might be harder to get sufficient levels of vitamin B12 from food alone and a supplement can help (4). Studies have found that a vitamin B12 deficiency is associated with poorer memory performance and an increased risk of severe depression for older women (5, 6).
FFF Supplement Dose.
1000 mcg
Why choose supplements from Fresh Fitness Food?
It has been shown that methylcobalamin is much better absorbed than other forms. It remains in the body for a longer period of time and at higher levels compared to synthetic forms (1).
When it comes to our health, the food we put in our bodies can have a significant impact in many ways. It affects our mood, energy levels, stress, physical activity and everything in between. The right nutrition can help us to feel better, every day. At Fresh Fitness Food we believe in a food-first approach as food provides you with so much more than just nutrients. Many of us should be able to get most nutrients from a healthy and balanced diet, however, there are some caveats and exceptions where food supplements can assist to fill up the gaps.
If you are unsure or have any questions about food supplements, you can book in for a call with one of our all-knowing nutritionists here (link: https://meetings.hubspot.com/fffcall/supplements-consultation).
---
Fresh Fitness Food provides personalised meal plans delivered straight to your door, ensuring not only that you have the nutrients you need to manage your stress levels, but also that you have the time usually spent shopping, cooking and washing up, to engage in your favourite stress-reducing activity. To discuss which nutrition plan is right for you, book a call with our in-house nutrition team here.
Order today and start smashing your goals with personalised nutrition!
Get £50 off a 5-day trial with code: BLOG50. Start your trial here
---
References:
Gupta JK and Sana QS. Potential Benefits of Methylcobalamin: A Review. Austin J Pharmacol Ther. 2015; 3(3).1076.
Rizzo, G., Laganà, A., Rapisarda, A., La Ferrera, G., Buscema, M., Rossetti, P., Nigro, A., Muscia, V., Valenti, G., Sapia, F., Sarpietro, G., Zigarelli, M. and Vitale, S., 2016. Vitamin B12 among Vegetarians: Status, Assessment and Supplementation. Nutrients, 8(12), p.767.
Hsis.org. 2021. Vitamin B12 (Cyanocobalamin) | HSIS. [online] Available at: <https://www.hsis.org/a-z-food-supplements/vitamin-b12-cyanocobalamin/> [Accessed 15 July 2021].
Eussen, S., 2005. Oral Cyanocobalamin Supplementation in Older People With Vitamin B12 Deficiency. Archives of Internal Medicine, 165(10), p.1167.
Köbe, T., Witte, A., Schnelle, A., Grittner, U., Tesky, V., Pantel, J., Schuchardt, J., Hahn, A., Bohlken, J., Rujescu, D. and Flöel, A., 2016. Vitamin B-12 concentration, memory performance, and hippocampal structure in patients with mild cognitive impairment. The American Journal of Clinical Nutrition, 103(4), pp.1045-1054.
Penninx, B., 2000. Vitamin B12 Deficiency and Depression in Physically Disabled Older Women: Epidemiologic Evidence From the Women's Health and Aging Study. American Journal of Psychiatry, 157(5), pp.715-721.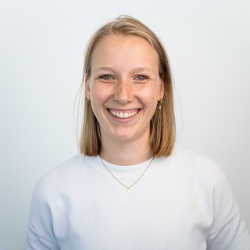 Latest posts by Lisa Scheepers
(see all)