Beef Bourguignon, Cauliflower Rice & Seasonal Veg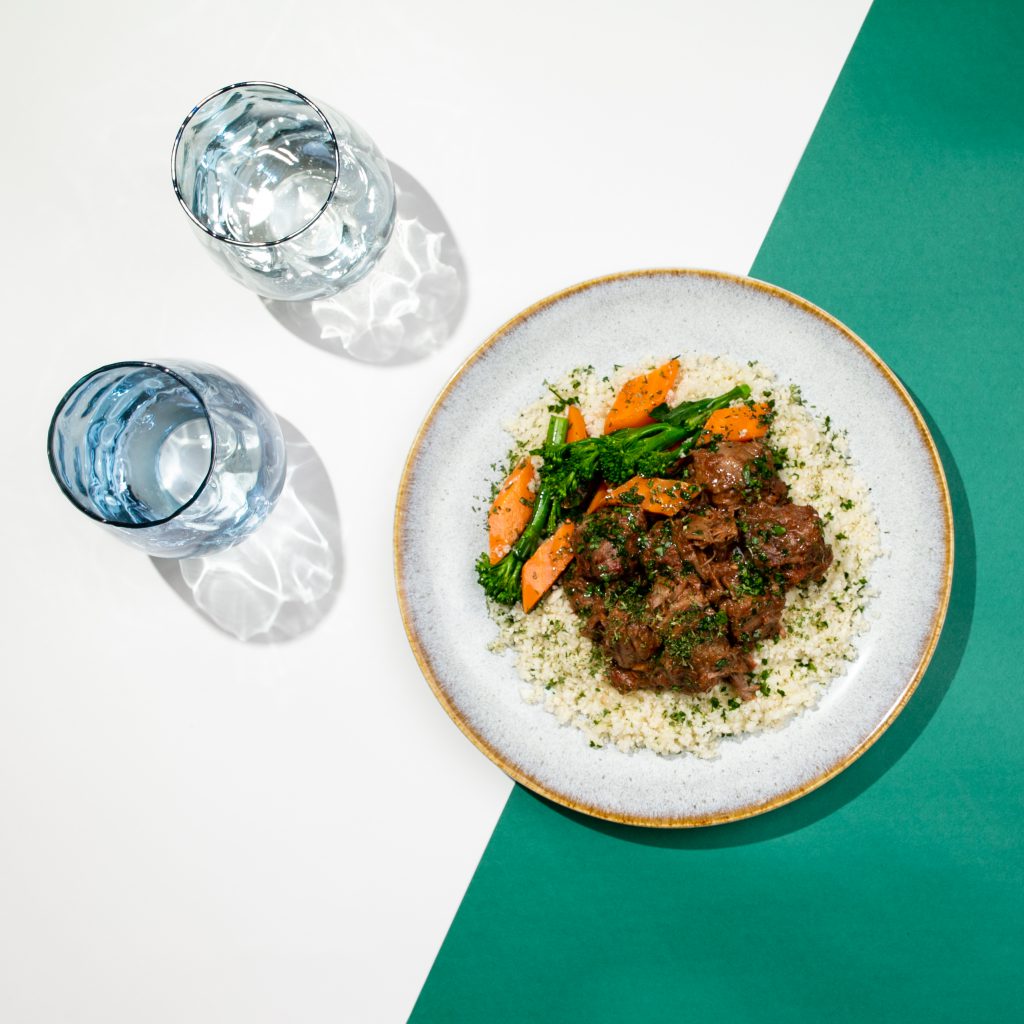 Traditional beef bourguignon served with steamed carrot and tenderstem. For a lower carbohydrate alternative, we've swapped regular rice for cauliflower rice. Cruciferous veg like cauliflower provides us with a great source of fibre and contains essential vitamins and minerals to support optimal health, including vitamin C, vitamin K, folate and choline.
Ingredients
Makes 2 portions
400g Diced stewing beef
1x 400g Tin hopped tomatoes
100ml Red wine
250g Beef stock
50g Chopped onion
50g Button mushrooms, quartered
200g Tenderstem broccoli
2 Medium carrots, peeled and cut into chunks
1 Tablespoon chopped parsley
A little vegetable oil or oil spray
Salt and pepper to taste
1 Cauliflower
Directions
Heat a large saucepan over a high heat, with a little oil or oil spray
Season the beef with salt and pepper, add it to the pan and colour it all over
Reduce the heat, stir in the onions and mushrooms and continue cooking for a couple of minutes until they start to soften
Stir in the wine and continue to cook until reduced by half
Stir in the beef stock, chopped tomatoes, and then leave to simmer over the stovetop on a low heat for around 3 hours until the beef is completely tender, stirring occasionally.
Remove the pieces of beef from the pan with a slotted spoon and boil the sauce over a high heat until it reduces to a thick consistency, then add the beef back to the pan
Meanwhile, blitz the cauliflower rice in a food processor to the consistency of rice
Add the cauliflower to a large pan with 2 tablespoons of water and a pinch of salt and cook over a medium heat for 5 minutes, stirring constantly
Boil the carrots and broccoli until tender
Spoon the beef over the cauliflower rice, top with the carrots and broccoli and chopped parsley
Enjoy!
---
Fresh Fitness Food provides personalised meal plans delivered straight to your door, ensuring not only that you have the nutrients you need to manage your stress levels, but also that you have the time usually spent shopping, cooking and washing up, to engage in your favourite stress-reducing activity. To discuss which nutrition plan is right for you, book a call with our in-house nutrition team here.
Order today and start smashing your goals with personalised nutrition!
Get £50 off a 5-day trial with code: BLOG50. Start your trial here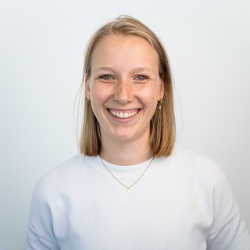 Latest posts by Lisa Scheepers
(see all)