Miso Peanut Butter Fudge Cups Recipe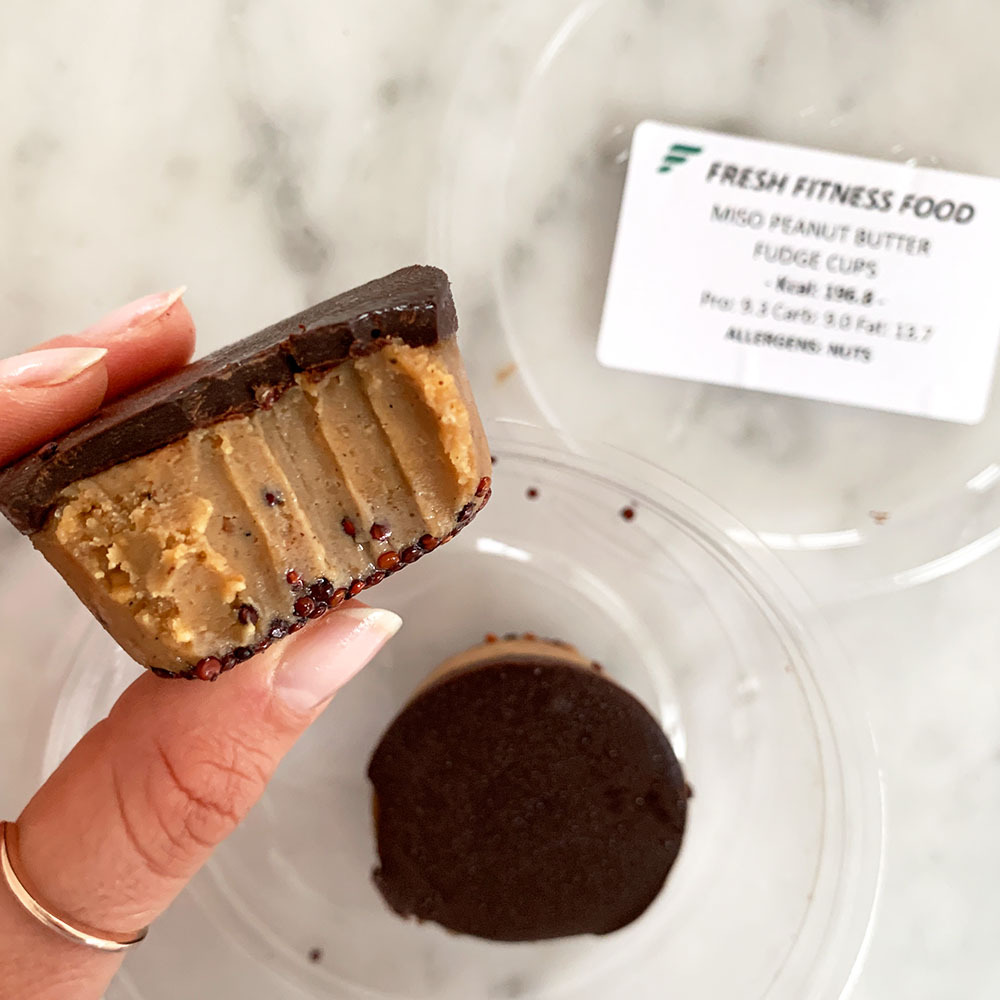 If you're anything like us, you're looking for a 3pm pick me up to get you through the rest of the WFH day. The Fresh Fitness Food team are right there with you, so we always keep our fridges stocked with our favourite high protein snack, the Miso Peanut Butter Fudge Cups. Quick, high-protein and easy to whip up at a moments notice.
If you're looking for something extra on top of your Fresh Fitness Food daily deliveries, we recommend staying away from processed foods that are not satiating and provide little nutritional value. Instead, opt for fresh fruits and vegetables, complex carbs and fats and healthy sources of protein. Our team of nutritionists are always a call away to keep you healthy and on track, especially during the lockdown. If you have any questions about your nutrition or plan, book a call here.
Ingredients
240g peanut butter
180g coconut milk
8g miso paste
78g vegan vanilla protein
90g quinoa
180g cacao nibs
Method
Place the peanut butter into a pan on a little heat and warm through slightly so it is more pliable.
Mix the miso and vegan protein into the coconut milk.
Slowly add the coconut milk to the peanut butter.
Place a pan of water on the stove and bring to a simmer. Place chocolate into a bowl and melt.
Place quinoa on a tray and place in an oven at 180c for 5-10 minutes.
Leave the quinoa to cool then place in the bottom of the 'cups'.
Place the miso peanut butter mix on top.
Top the cup with the melted chocolate.
Leave to cool before eating.
Enjoy!