Healthy Granola Recipe
Meet your new breakfast dish!
Ever find yourself falling into the 3 bowls of granola trap? The crunchy texture, the nutty flavours and the perfection paired with fresh cold milk, or light fluffy yoghurt often leads us to devour more bowls than one might like.
Well, worry no more. We've got just the answer, with our healthy, light granola recipe that's not only filling and satiating to the appetite, it's delicious to the tastebuds and good for the gut.
We've packed all kinds of goodness into the batch cook recipe, and what's even better is that it caters for all diets too. Swap the normal oats for a gluten free variety and you've got yourself one for those that can't eat gluten. The maple syrup sweetener means it's perfect for those following a vegan diet and we've left out all the nuts, just in case!
Ingredients
+ 50g Buckwheat Groats
+ 100g Oats
+ 20g Maple Syrup
+ 5ml Olive Oil
+ 1/2 tsp Ground Ginger
Method
Preheat the oven to 170c.
Place all ingredients into a bowl and thoroughly mix together.
Line a baking tray with some grease proof paper, pour the granola mix onto the tray and pop in the oven for 10 minutes.
Once 10 minutes is up, remove the tray and mix around the granola to break up any large clumps.
Place back into the oven for a further 10 minutes.
Leave to cool.
Place into a bowl with toppings of your choice! Some of our favourites are blueberries, natural yogurt, cacao nibs and almond butter.
If you do whip up this delicious recipe we want to see (even if it doesn't look quite as aesthetically pleasing as ours)! Be sure to tag us on Instagram @freshfitnessfood. We'll see you there!
Fresh Fitness Food provides personalised meals plans delivered straight to your door, ensuring not only that you have the nutrients you need to manage your stress levels, but also that you have the time usually spent shopping, cooking and washing up, to engage in your favourite stress reducing activity. To discuss which nutrition plan is right for you, book a call with our in-house nutrition team here.
Order today and start smashing your goals with personalised nutrition!
Get £50 off a 5-day trial with code: BLOG50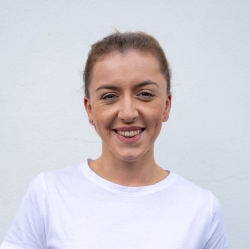 Latest posts by Georgia Chilton
(see all)